Whatever Happened To Slyde Handboards After Shark Tank?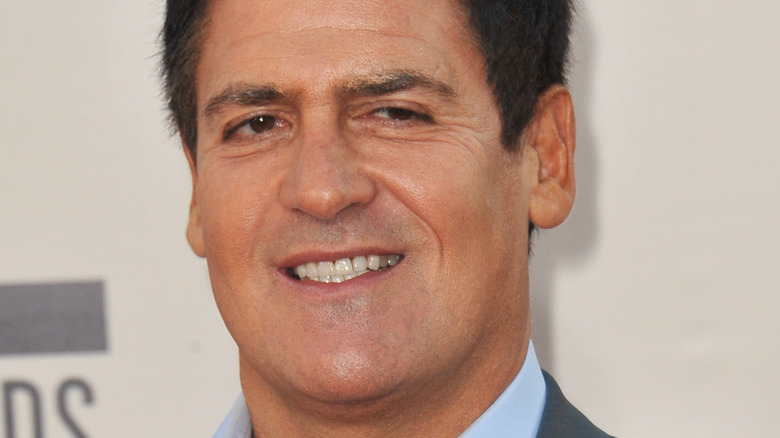 Jaguar PS/Shutterstock
There are plenty of necessary gambles one must take when trying to get a new product off the ground. After all, we know this popular phrase used in the world of business — "the higher the risk, the higher the reward." But, along those lines, there's nothing compared to putting it all out on the line on ABC's "Shark Tank." That's because, in this highly unique business-pitching environment, these entrepreneurs face the possibility of being shot down in front of millions of viewers. And after a defeat like that, where can these hopefuls go from there? A simple Google search from possible future investors can easily lead to a rehash of this televised failure. Well, Steve Watts and Angela Ferendo jumped right into the tank with their product, the Slyde Handboard, which luckily kept them afloat.
On Season 7, Episode 24 of "Shark Tank," hopeful entrepreneurs Watts and Ferendo decided to possibly risk it all and present their water sports invention, the Slyde Handboard, to the Sharks, including guest investor Ashton Kutcher. This product cleverly enhanced the body-surfing experience, allowing users to have more control when riding waves headfirst. The Californian couple began by asking for a $200,000 investment in exchange for 15% of the company. Well, when it was all said and done, Watts and Ferendo snagged themselves a dual deal with Mark Cuban and Kutcher, effectively sharing 22% of the company. For the whole world to see, Watts and Ferendo now found their product floating on a whale of potential. But, did the ride last?
Ashton Kutcher and Mark Cuban helped Slyde Handboards ride the wave of success
"Shark Tank" occasionally gives updates on past entrepreneurs who had previously struck deals with the Sharks. As incredible as it is for these business hopefuls to successfully link up with a proven investor like the ones occupying the show's panel, there's no guarantee it will go any further than that. However, for Steve Watts and Angela Ferendo, their update segment reveals a successful follow-up story. The revisit kicks off with the couple hosting Slyde Fest, an annual charitable competition event, featuring the Slyde Handboards. During this beachside event, the couple reveals that since appearing on "Shark Tank," their business has gone from $159,000 in sales to an impressive $1.3 million. And as the update shows, the continuing collaboration with Mark Cuban and Ashton Kutcher surely helped the product's popularity.
During the show's update segment, Ashton Kutcher explains why he ultimately invested in the Slyde Handboard. "They're actually giving people a way, that if they don't surf and don't boogie board, they could get in the water and do something fun," he says.  And that type of fun, thanks to the Sharks, became available nationwide. Cuban explains that through his team, Slyde Handboards were able to hit the shelves at Dick's Sporting Goods. 
Today, the product is still providing beachgoers with some unique water-sport enjoyment, no matter what the user's skill level is. Looking at the company's website, Watts and Ferendo have continued to expand the business, as they now offer, in addition to the original product, fins, board leashes, and carry bags.