Whatever Happened To Frywall After Shark Tank?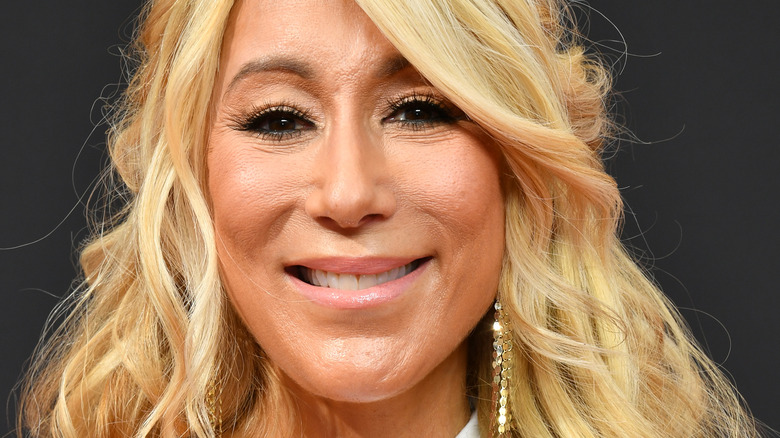 Amy Sussman/Getty Images
ABC's "Shark Tank" offers a unique approach to reality television where five "sharks" hear business proposals from entrepreneurs and try to outbid one another for a chance to become part of the business. The show has captured viewers' attention due to its genuinely insightful behind-the-curtain peek at multi-million and billion-dollar companies. It's also quite popular just so viewers can see what new and exciting goods and services are featured on the show.
Some famous household brands got their big break on "Shark Tank," like the Scrub Daddy brand that Lori Greiner invested in and the Bombas brand that Daymond John jumped at. The Frywall Splatter Guard pitch premiered in Season 9 at the beginning of 2018. Like most of the household and kitchen gadgets that appeared on the show, QVC powerhouse Lori Greiner jumped on the chance to work with the entrepreneur behind the product, Yair Reiner.
As the name suggests, the Frywall Splatter Guard is a silicone cone designed to sit in a frying pan and protect the surrounding surface area from splatter while cooking. User-friendly, easy to store, dishwasher safe, and allowing users to clean it quickly, the Frywall is a great option for anyone who cooks.
Frywall's Shark Tank Appearance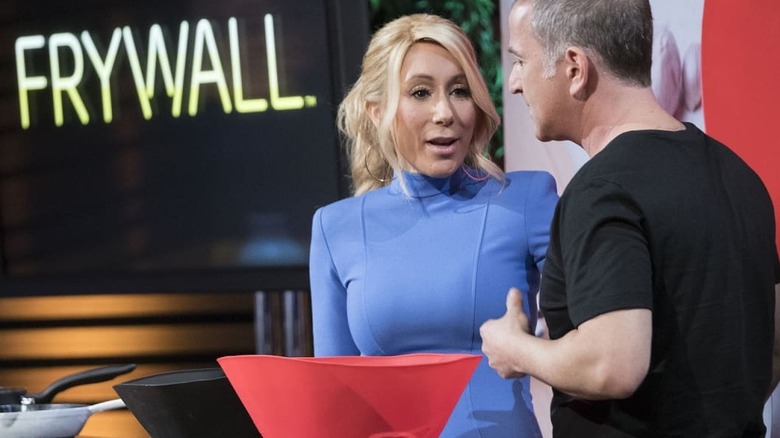 ABC
Coming onto the show, Frywall creator Yair Reiner told the Sharks, "I came up with it because I have always been a home cook. I invented this thing in my kitchen, and then I saw that nothing like it had ever been done." During his pitch, he explained that he lost his job due to his company being sold, so he decided to make Frywall his full-time business. At the time, he'd been selling his product for about one year and he already had $800,000 in sales. The Frywall also had a utility patent in place and was available in 55 independent stores as well as online. Needless to say, the Sharks were impressed.
Ultimately, Lori Greiner offered Reiner her golden ticket (made of real gold), which is a gag she's done on the show multiple times. It goes to her favorite products and guarantees that they get the deal they asked for during their pitch. In Reiner's case, that was $100,000 for 10% of his company. She also offered him an indefinite line of credit to fund purchase orders.
Reiner almost lost out on the deal by stalling after the offer was made. His interest in Mark Cuban's opinion on the product nearly cost him Grenier's approval, but when Cuban declined to make an offer, Reiner accepted Greiner's golden ticket.
After Shark Tank
Frywall currently sells five products, which include five sizes and multiple colorways for pans and skillets from eight to 13 inches. Frywall Splatter Guards can be purchased online through its main website as well as on Amazon. The Frywall website even has an extensive selection of recipes to follow that are still being updated today. The newest recipe for Tarragon Chicken was posted in June of 2022 and even comes with a how-to YouTube video guide.
Since its time on "Shark Tank," Frywall has appeared on several television programs and has sold millions of dollars worth of products worldwide. Much like Lori Greiner's other investments (like Scrub Daddy), Frywall has become a relatively common household name and dominates the splatter screen portion of the kitchen gadget market.
While the exact net worth of the brand is unknown, the company has a utility patent in place to prevent imitations. They hope to continue cornering their niche market by keeping their design simple, elegant, safe for use with food, and able to withstand the heat of up to 450 degrees.