Blue Bloods' Steve Schirripa On Anthony And Erin's Romantic Prospects – Exclusive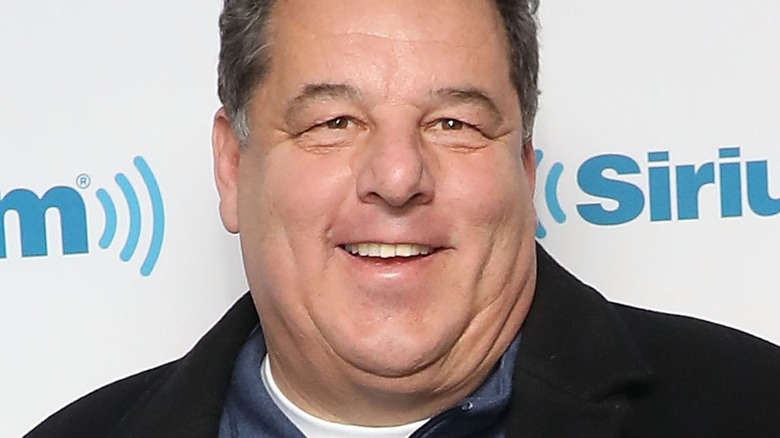 Taylor Hill/Getty Images
If you're a "Blue Bloods" fan, you probably enjoy the relationship Erin Reagan and Anthony Abetemarco have on the show, which airs Fridays on CBS.
Played by Bridget Moynahan and Steve Schirripa, Erin and Anthony are very close — so close, in fact, that Anthony even made it to the iconic Reagan family dinner table at the end of Season 12, a feat that very few characters outside of the close-knit law enforcement clan have achieved.
While Moynahan has appeared on "Blue Bloods" since its inception, former "Sopranos" actor Schirripa joined in Season 6, quickly establishing a rapport — both onscreen and off. "I love working with her," Schirripa revealed during an exclusive interview with Looper. "I know when I go in to work with her, it's going to be a good day."
What about all that online speculation and fan theory that Erin and Anthony would make a good couple? Schirripa didn't hold back on his thoughts about where the relationship should go when Looper recently talked with him.
Schirripa doesn't 'see it ever happening'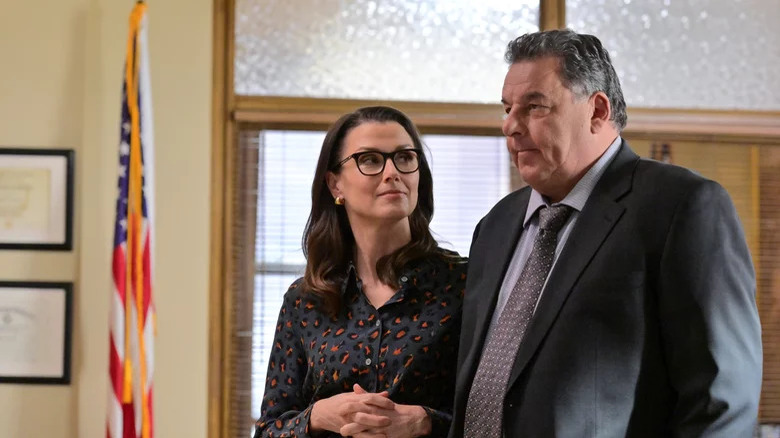 John Paul Filo/CBS
For those not familiar with "shipping," it's when fans of two people, usually fictional characters, hope those people become entangled in a romantic relationship. For some "Blue Bloods" viewers, Erin and Anthony are the perfect ship.
Ask Schirripa, and he has a whole other perspective. "First of all, Erin is out of his league," he says. "Second, it would ruin the whole chemistry and relationship. What are they going to do? Go out on dates? Move in together? Then what's going to happen? I'll tell you what'll happen. They won't work together anymore, and then we lose the whole thing. So I don't see it ever happening, and I don't think it should. Storyline-wise, that's not a great idea."
While it worked with two other characters on the show, Jamie Reagan (Will Estes) and Eddie Janko (Vanessa Ray) — who are now married — Schirripa thinks Erin and Anthony have a different dynamic.
"With Will and Vanessa's characters ... I think that had to go there; they were partners," he says. "But this is a little different. [Erin] is the boss. Anthony works for her, watches out for her, protects her the best he can, and I think that's what makes it good. ... Here's a guy who's very protective of her. She comes from a different world, and Anthony comes from the street, working his way up. He was a cop who worked his way to DA investigator. Anthony's very smart at what he does, but she's [on] a whole other level."
Season 13 of "Blue Bloods" airs Fridays at 10 p.m. ET/PT on CBS.