Kumail Nanjiani's Tremendous Physical Pain On Welcome To Chippendales Made It Difficult To Film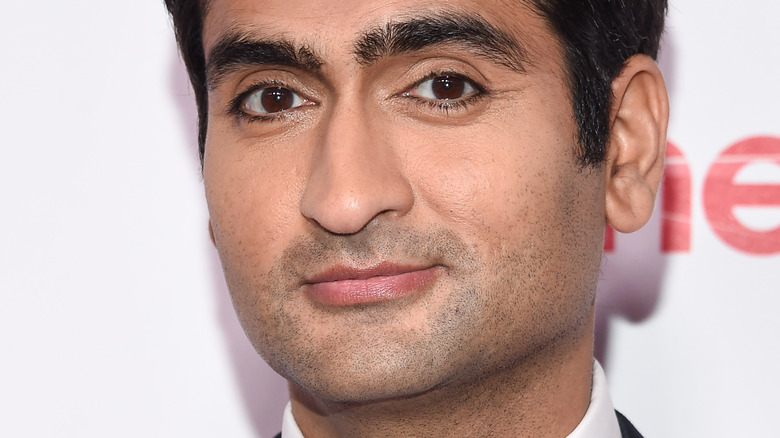 DFree/Shutterstock
Kumail Nanjiani may be a bona fide movie and television star at this point, but that's not how he sees himself. In an interview on the podcast "Good Talk with Anthony Jeselnik," Nanjiani said that he still thinks of himself as a stand-up comedian first and an actor second, even if he doesn't get to do as much stand-up as he used to.
He is best-known in the movie business for his romantic dramedy "The Big Sick," a fictionalized autobiography he wrote and produced with his wife, Emily V. Gordon. Nanjiani's next big role was as Kingo in Marvel's "Eternals." Although he wasn't asked to work out for the film, Nanjiani felt that, as the first South Asian superhero in the Marvel Cinematic Universe, his character had to look as strong as other Marvel heroes (via Vulture). But the actor's latest role might have proven to be even more physically demanding.
Playing Somen Banerjee was hard on his back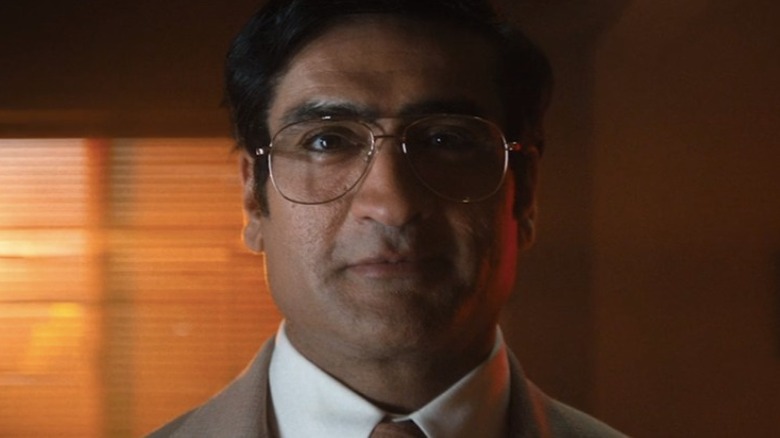 Hulu
On the upcoming Hulu limited series "Welcome to Chippendales," Kumail Nanjiani plays Somen "Steve" Banerjee, an Indian American business owner who started the Chippendales stripper troupe. "He's a lot stiffer than I am—he's disconnected from his body, coiled really tight," Nanjiani told Vanity Fair. "I started having this back pain a few months into the shoot, this gnarly knot. It got worse and worse and the pain would go from there all the way up to my ear." Nanjiani also talked about the emotional toll the performance took on him and how he tried to make a strict separation between his work life and his personal life, sometimes with limited success.
In the same Vanity Fair interview, the miniseries' creator, Robert Siegel, said, "I love stand-up comedians as dramatic actors, because they usually are tortured souls and it finds its way out, somewhere in the performance." Siegel is speaking from experience — in 2009, he wrote and directed the crime dramedy "Big Fan," starring acclaimed stand-up comedian Patton Oswalt as an obsessive sports fan who has to come to terms with his favorite player physically assaulting him.
Siegel's previous Hulu series, "Pam & Tommy," featured stand-up comedian Andrew Dice Clay and actors who are known for comedy such as Seth Rogen and Nick Offerman. So it seems like Siegel might just be the perfect person to help Nanjiani take the next step in his journey from stand-up comedian to dramatic actor, even if there's some pain along the way.