The Mosquito Coast's Melissa George Teases A Shameful Secret Being Unveiled In Season 2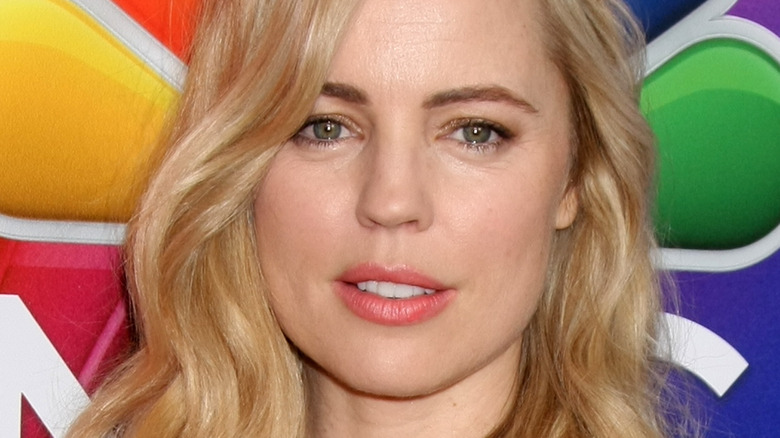 Kathy Hutchins/Shutterstock
"The Mosquito Coast" takes a very different approach to storytelling. While most shows try to give the audience as much information as possible to help audiences relate to their characters, the Apple TV+ drama begins with the premise of the protagonists being on the run from the U.S. government but holds back on telling viewers exactly why they're on the lam.
Starring Justin Theroux as an idealistic inventor and Melissa George as his devoted wife, "The Mosquito Coast" uses the mysterious backdrop of the series to ratchet up tension while keeping audiences guessing about what will happen next. With the family constantly on the run and agents in hot pursuit, it feels like the net could come down on the protagonists at any given moment.
However, the mystery of why the family is on the run in the first place still lingers in the background. According to George, though, the reason that the protagonists are fleeing from the government will be revealed very early on in Season 2 of "The Mosquito Coast."
Season 2 will reveal exactly why the family is on the run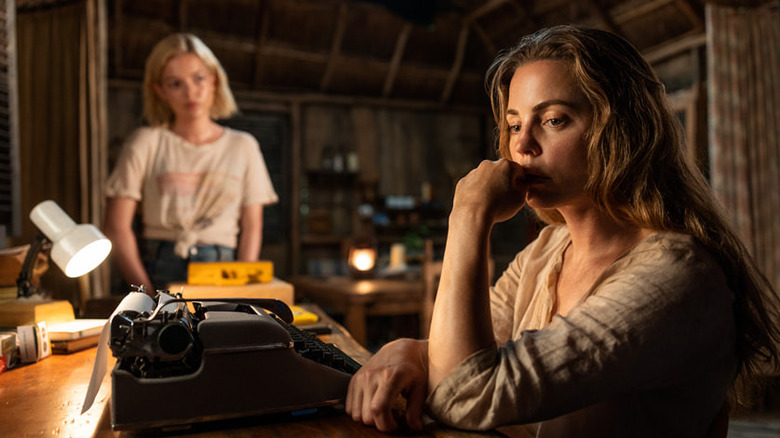 Apple TV+
Melissa George sat down with Variety to talk about the upcoming second season of "The Mosquito Coast," and the actor revealed that in the Season 2 premiere, it will be revealed exactly what the family is running from and why. "This couple has been together for 15 years. They've got these two kids," George explained. "But they separated when the children were young for a very good reason. There was an incident, which we will reveal in the first episode."
For fans who have been following "The Mosquito Coast" thus far, this is undoubtedly good news as it will not only fill in some of the blanks in the series but also add context to the central relationships in the family. "When this secret is revealed to the children, there is a lot of shame involved, a lot of blame. A lot of 'if I didn't do what I did, would we still be together?' You realize that this whole season is about two people forced to stay together against their will."
Well, with the family seemingly divided by this revelation in Season 2 of "The Mosquito Coast," it sounds like things are going to be more tense and suspenseful than ever for the Apple TV+ series. Look for the season premiere on the streaming service on November 4th.