Grey's Anatomy Season 19, Episode 3 Has Fans Laughing About The Iconic Oprah Reference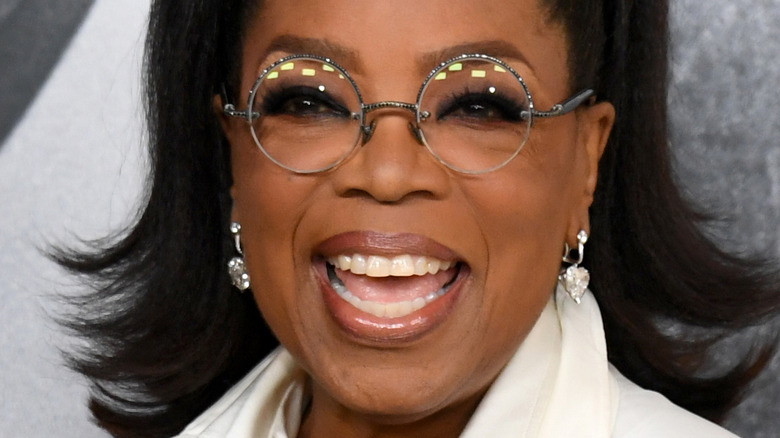 Jon Kopaloff/Getty Images
Contains spoilers for "Grey's Anatomy" Season 19, Episode 3
Over the years, ABC's medical drama "Grey's Anatomy" has had a profound impact on popular culture, per Variety. The healthcare adventures of Meredith Grey (Ellen Pompeo) and her surrounding cast of characters have given us world-famous stars like Sandra Oh, and blazed the trail in many ways — both with its casting and in the way it has approached the stories it tells. 
As a proven primetime juggernaut, Shonda Rhimes' show could easily be content to exist in its own sprawling universe. After all, "Grey's Anatomy" has plenty of its own iconic lines and characters to keep its momentum for who knows how many more seasons. However, the third episode of the show's Season 19 proves that "Grey's Anatomy" has no intentions of sheltering from outside influences. In fact, the episode gives us a delightful nod at a major real-life Oprah Winfrey moment, and fans are finding the reference highly amusing.
Mika's version of Oprah's iconic 'You get a car' moment has fans in stitches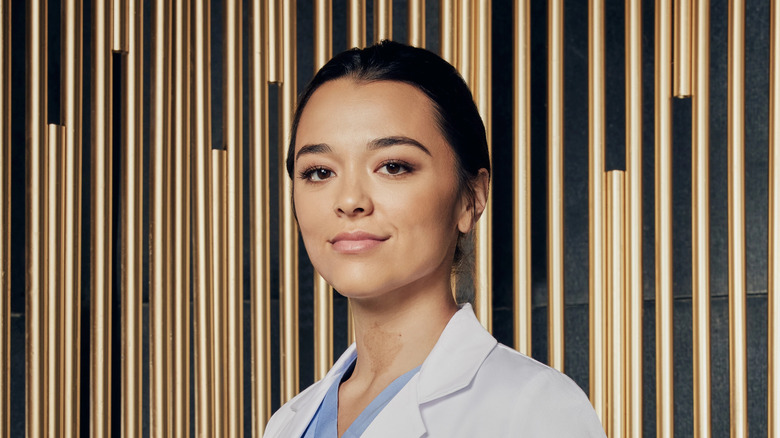 ABC/Nino Muñoz
As you might assume from an episode that's called "Let's Talk About Sex," the implied subject matter indeed receives plenty of attention. A key plotline of the episode involves a sex education class that the interns have a hard time managing at first, but once they throw the script in the wind and deploy some real talk, things take a turn for the better. Many fans consider Mika's (Midori Francis) condom-themed version of Oprah Winfrey's iconic car giveaway moment a particular highlight of the sex-ed class. 
"You get a condom! You get a condom! Everybody gets a condom!!!!!!!!!!!" the delighted @WD_Fordy40 quoted the episode on Twitter, adding a gif of Oprah's original car version for good measure. "Mika in her Oprah Winfrey mode," @Harleyy_P  pointed out the reference. "I liked when they went full Oprah on the students with those things..." @asawvms tweeted. The show's Reddit fans seemed to get a kick out of the reference, as well. "The you get a condom scene is the hardest I have laughed at Greys Anatomy in a really long time," user u/limonape expressed their delight. 
Dropping references to iconic pop culture moments can be tricky, especially for a show that's more commonly the subject of such references than the one making them. However, judging by these comments, "Grey's Anatomy" certainly seems to have nailed this particular Oprah reference.