Grey's Anatomy Fans Are Freaking Out About Dr. Montgomery's Return In Season 19, Episode 3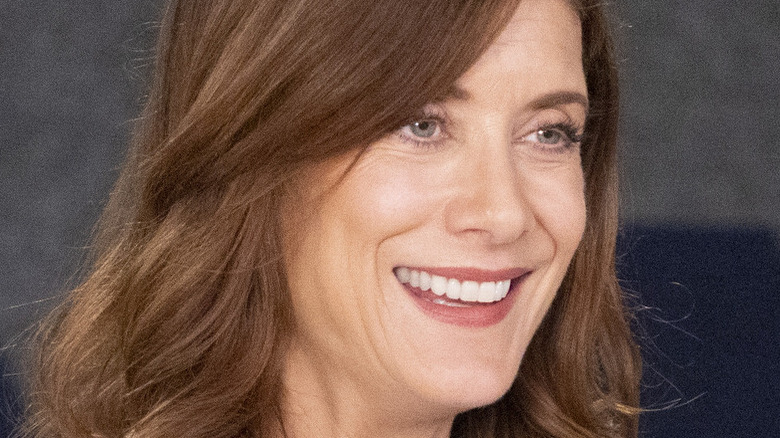 Liliane Lathan/ABC
"Grey's Anatomy" Season 19 has introduced viewers to a group of interns who seem destined to eventually spearhead the series. However, the veterans of Grey Sloan Memorial Hospital still have a part to play, especially in regard to mentoring the newcomers. Dr. Addison Montgomery (Kate Walsh) is the latest fan-favorite to return to the ABC series, and she's made an immediate impression on the young hopefuls.
Episode 3, titled "Let's Talk About Sex," sees the interns tasked with giving sex education advice to young people. To accomplish this, they make an informative video with the intention of having it go viral. That being said, the conversations have more influence than the hospital staff initially anticipate as old romances are rekindled and new ones are formed.
There are plenty of things to discuss coming out of the latest installment of "Grey's Anatomy." For some fans, however, nothing will beat Dr. Montgomery's latest visit to Grey Sloan, as evidenced by the reactions on social media.
Dr. Montgomery's return was the cure Grey's Anatomy fans needed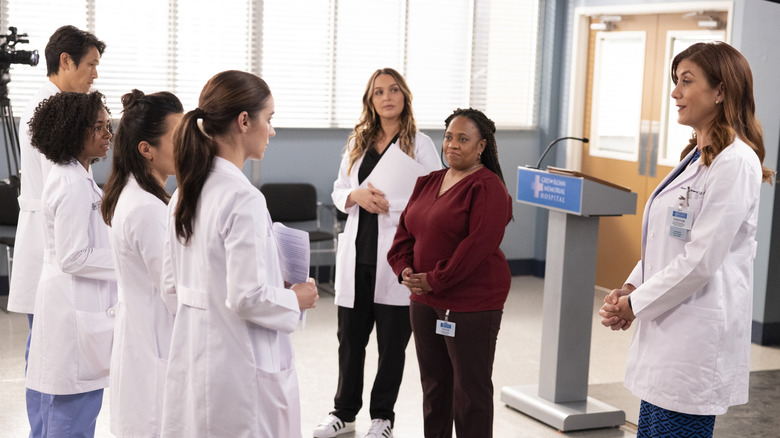 Liliane Lathan/ABC
The student-teacher dynamic between the interns and attending surgeons is a major part of "Grey's Anatomy" Season 19's appeal. Oftentimes, their interactions have caused some laughs as the veterans have a tendency to own the new characters whenever they ask silly questions. Dr. Montgomery continued this trend in "Let's Talk About Sex" while also preaching the importance of safe intercourse — and fans loved every minute of it.
"I love when Addison makes a cameo in Grey's Anatomy and it's even more hilarious she's here to help the new interns with Bailey," wrote @officialdheard on Twitter. This sentiment was echoed by fellow social user @danny0825, who claimed she "always will love Dr. Addison Montgomery."
Elsewhere, @talkingshonda revealed that the beloved doctor showing up on "Grey's Anatomy" is a special experience. "Anyone else get butterflies in their belly every time you see Dr. Addison Montgomery?"
Fans will also be delighted to know that the good doctor has another recurring role this season. Per IMDb, she's slated to star in at least five episodes in the coming weeks.
Why Kate Walsh decided to return to Grey's Anatomy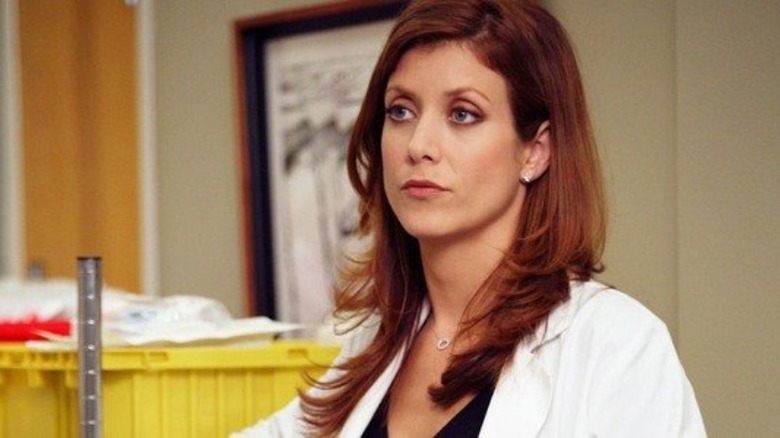 ABC
Kate Walsh's popularity as Dr. Addison Montgomery led to her getting a spin-off in 2007. "Private Practice" is a grown-up series that chronicles the doctor as she juggles her professional and personal hurdles in Los Angeles. "Grey's Anatomy" will forever be synonymous with her intern years, while "Private Practice" is all about life as an experienced medical expert.
Many fans assumed that Walsh was done with the "Grey's Anatomy" franchise after "Private Practice" wrapped up in 2013. However, she returned to the parent series in 2021 to give the fans some excitement and closure. While speaking to Variety, Walsh said that she wanted to return to a show that's "critically acclaimed and a "delight to do as an actor," in addition to being loved by many people all over the world.
If the reactions to Montgomery's latest appearance on "Grey's Anatomy" are anything to go by, it's clear that the fans will always be happy to see her pop into Grey Sloan.