Denis O'Hare Talks The Big Role Music Will Have In American Horror Story: NYC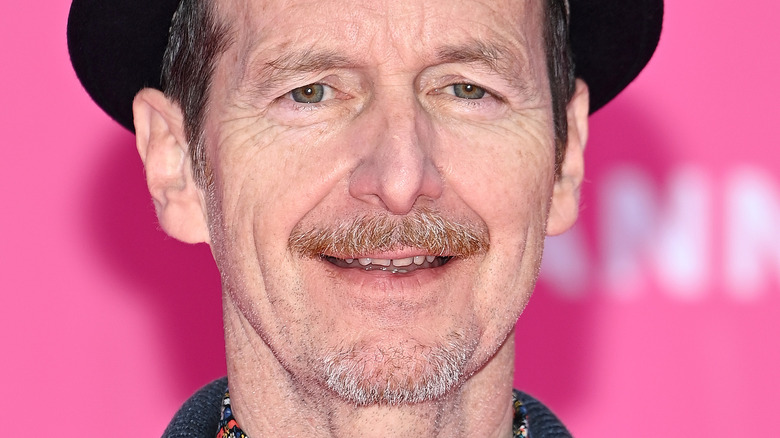 Pascal Le Segretain/Getty Images
Denis O'Hare is one of those reoccurring faces in the "American Horror Story" franchise. Although he doesn't appear in every single season, he does pop up fairly often in a variety of roles. In the very first season, O'Hare played a burn victim who only wishes to return to the Murder House. Then, in Season 3, he portrayed a mute guardian who is tasked with watching over a coven of witches. In "American Horror Story: Freak Show," he was a silver-tongued con artist that eventually gets what he deserves, and in "Hotel," he played Liz Taylor, the future owner of the Hotel Cortez.
Those are just some of his roles, and he also appears in "Roanoke," "Double Feature," and even the "American Horror Story" spinoff, "American Horror Stories." O'Hare is exceptionally familiar with the long-running horror anthology franchise, which provides him a certain measure of where the series has been, and where it is going. Luckily for fans of both "AHS" and O'Hare, the actor has once again returned to the series in "American Horror Story: NYC," and it appears as if his character knows much more than what he is letting on over the course of the first two episodes. In a recent interview, O'Hare spoke about how important music will be in this most recent season, but why?
O'Hare thinks the music will help people explore a different culture in AHS: NYC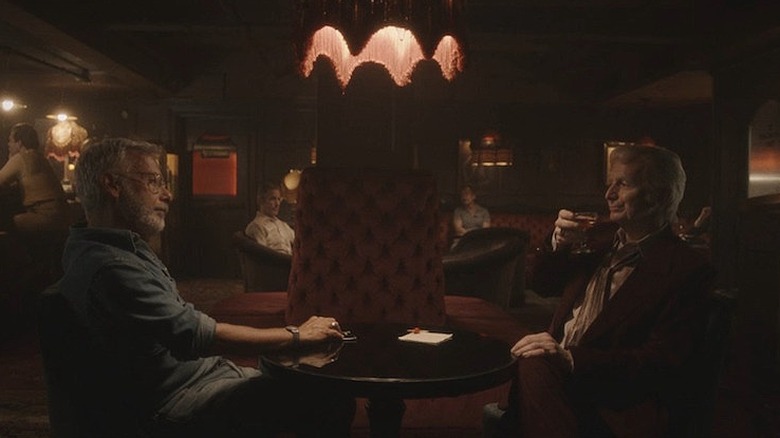 FX
Speaking with the AHS Zone over on Twitter, Denis O'Hare talked about how important music will be to the story of "American Horror Story: NYC," and said, "You're gonna be in a new world, it's gonna be new music, it's gonna be a new look." He clarified that the music presented in "AHS: NYC" is designed to transport viewers to that era of time, and hopefully by hearing these bands, fans will want to continue to listen to the music of the 1980s.  "It's not just the story, it's the cultural setting as well," O'Hare continued. "It's gonna be something. It's gonna be a ride, so hold onto your seat."
O'Hare plays the role of Henry Grant, a regular at the Brownstone Bar, and in the first episode of "AHS: NYC," he interacts with Gino Barelli (Joe Mantello) when Gino attempts to unravel the string of murders that are plaguing the city. Pompous and self-important, Grant believes Gino wants to talk to him because of his art collection, but in fact, Gino just wants to talk to him because he is always at this specific bar. Grant then gives Gino a bit of information and orders him a drink, which results in Gino being drugged and kidnapped. Whether or not Grant had something to do with Gino's harrowing ordeal is still up for debate. Still, viewers should hopefully get an answer about this interaction in the upcoming episodes, as well as much more ballads of the 1980s.