Here's How You Can Watch The Premieres Of Tulsa King And Yellowstone Season 5 In Theaters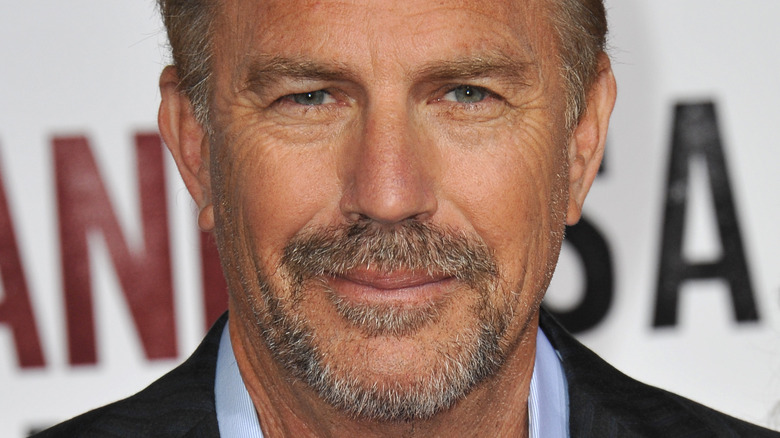 Jaguar PS/Shutterstock
Paramount Network's "Yellowstone" is gearing up to premiere its fifth season, and compared to the previous kick-offs, fans have a reason to get a bit more excited about this one. That's because Variety reports that the Season 5 premiere will be shown in over 100 movie theaters, allowing viewers to take in Kevin Costner and the rest of the talented cast up on the big screen. However, this announcement also mentions that the series premiere of Paramount+'s "Tulsa King," starring Sylvester Stallone, will be following suit. This gives enthusiastic mafia drama fans a unique opportunity to witness the very first installment amongst an enthusiastic crowd (as well as access to candy and popcorn). 
"Tulsa King," which will officially premiere with its first three episodes on November 13 on Paramount+, follows Dwight "The General" Manfredi (Stallone), a mafia kingpin who has just been released from prison after a 25-year stretch. After realizing that his family of professional criminals no longer has his best interest in mind, he decides to build his own crew and make Tulsa, Oklahoma his new home base. As for "Yellowstone," fans are already deep into the story of John Dutton (Costner), a six-generation ranch owner who has become well accustomed to boundary arguments with neighbors. And for those who want to see the first installment of the new season, along with interested "Tulsa King" fans, this is a one-time opportunity to watch it somewhere much larger than your living room.
100 AMC theaters will screen the premieres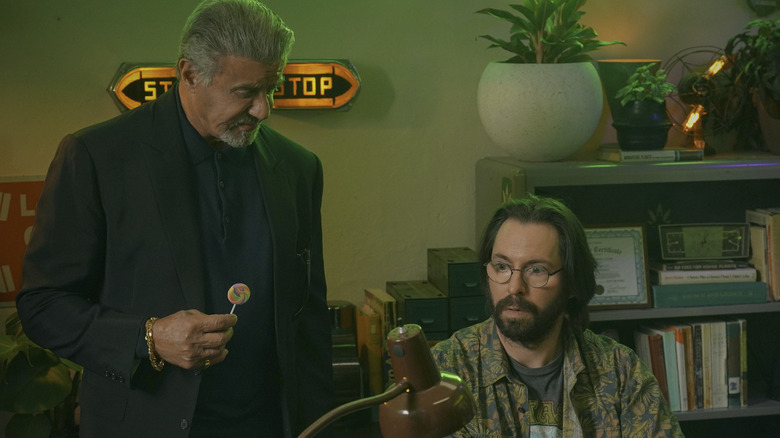 Brian Douglas/Paramount+
For those fans who haven't realized yet, "Yellowstone" and "Tulsa King," which have their upcoming premieres being offered for movie-theater viewing, are both created by the talented Taylor Sheridan (with "Yellowstone" having John Linson as a co-creator). This isn't the first time, however, that a TV series has aired an episode on the big screen. As the Los Angeles Times once reported, studios have gifted fans engorged viewings of shows like "Game of Thrones," "Inhumans", and most recently, Amazon's "The Lord of the Rings: The Rings of Power." And now, fans get to sidestep from fantasy to drama as two of Sheridan's TV creations are geared to soon get the movie theater treatment.
MTV Entertainment Studios and 101 Studios have connected with AMC to make this event happen. If you want to experience the Season 5 premiere of "Yellowstone," the series premiere of "Tulsa King," or both, AMC will screen these episodes in 100 theaters on Saturday, October 29. Fans can purchase tickets on the AMC website or the AMC mobile app. Exclusively for "Yellowstone" fans, attending the screening will give you access to product giveaways, as well as discounts on merchandise. And for those who want to turn this Season 5 premiere into a "Rocky Horror Picture Show" situation, dressing up as your favorite character may net you a "Yellowstone" prize.