American Horror Story Fans Are Theorizing That NYC's Big Daddy Is A Ghost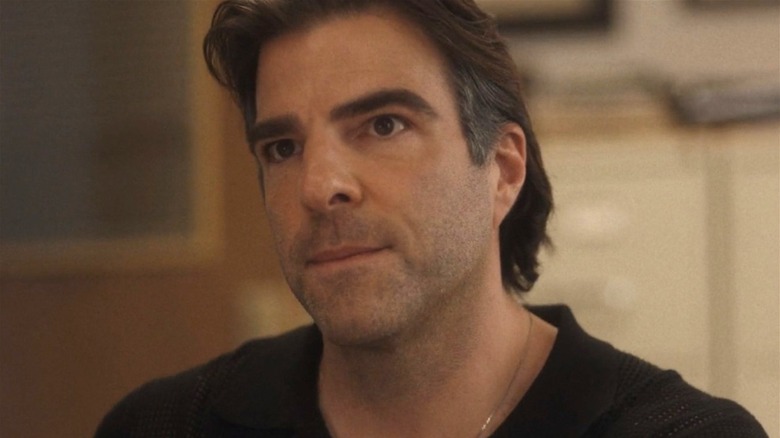 FX
The "American Horror Story" franchise certainly likes its twists and turns. In the very first season, known affectionately as "AHS: Murder House," viewers were shocked to learn that several of the main characters were already dead, and one didn't even know it till several episodes into the show. From there, "AHS: Asylum" sees demons and aliens face off against each other, "AHS: Coven" sees magical treachery between rival schools of thought, "AHS: Freak Show" involves both killers and unspoken trauma, and each season only packs in more and more unexpected twists for fans.
Now that Season 11 has premiered its first two episodes, fans are already analyzing scenes in order to figure out where "American Horror Story: NYC" may end up. "AHS: NYC" starts with a brutal killing, then tosses several different plots at viewers that already seem interconnected on some level. One of the scariest aspects of "AHS: NYC" is a leather-clad muscle man only known as Big Daddy (Matthew William Bishop), and some suspect that he is responsible for a series of murders — so much so that Adam Carpenter (Charlie Carver) believes his roommate to have been slain by the mysterious and silent figure. However, it seems as if some fans are already theorizing that Big Daddy is actually a ghost. But how did they come to such a conclusion?
Some fans think that Big Daddy is not the bad guy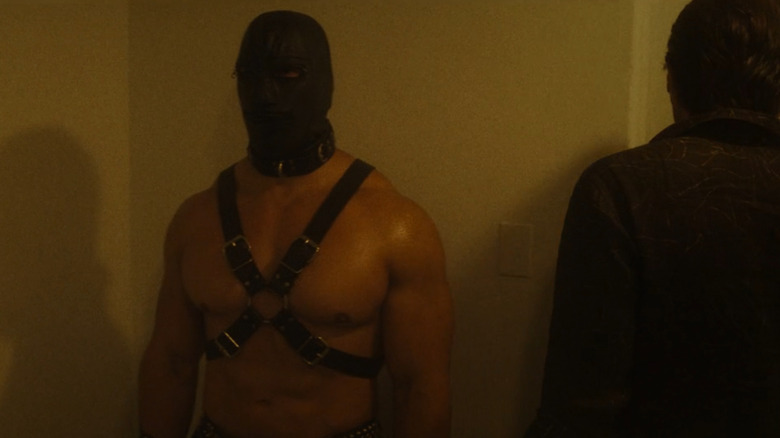 FX
Taking this theory to Reddit, several fans congregated around this potent speculation regarding the enigmatic Big Daddy. Redditor u/mo_kj theorized, "What if big daddy was murdered and he's a ghost trying to warn victims, not kill them." This caused an immediate response from their fellow Reddit members, and u/spaceybelta replied that ever since Zachary Quinto's character told his boyfriend that Big Daddy is dead, they believe something is shady going on since Big Daddy was seen guarding the basement.
User u/Vacanus elaborated on this theory, adding, "Okay that ending just really piqued my interest. I'm still not sure who the killer is. I think it's very safe to say that there is zero chance that it is big daddy. It feels like a Jingles situation (red herring). Sam feels more like a sexual sadist to me, but I can't tell if he's murdering people. Maybe it is just Mr. [Whitely]?" They then speculated that there could be several killers in this season of "American Horror Story," bringing up once again both Sam (Quinto) and Mr. Whitely (Jeff Hiller) as likely candidates.
Yet another user named u/9d2i1n9g3 asked if Big Daddy really is a ghost, and added they hope that there are more supernatural elements in future episodes. Either way, this interesting fan theory definitely is worth some consideration, and it will be interesting to see how this character develops as "AHS: NYC" continues.