Deadliest Catch Producer Reassures Fans That Season 19 Won't Be Affected By The Snow Crab Cancellation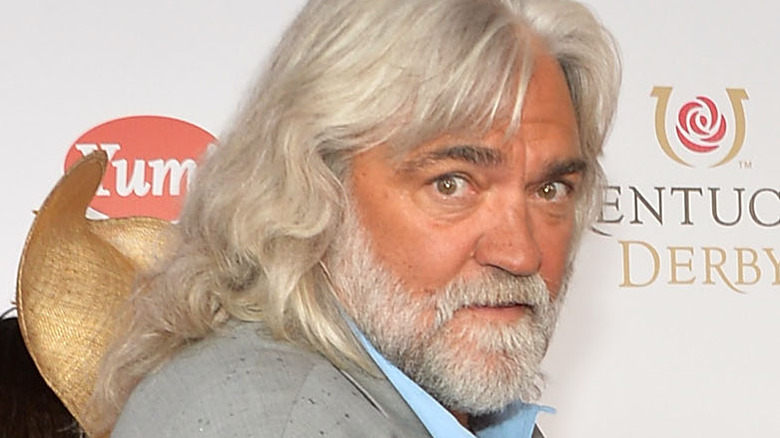 Mike Coppola/Getty Images
Is it possible to have a reality series about crab fishing on the Bering Sea without any crabs? That's like asking if a hockey game can be played without a puck. Well, due to recent events in Alaska, producers of Discovery's "Deadliest Catch" have been forced to figure out how to solve this exact conundrum. Last season, the brave fisherman of this long-running series faced the possibility of the crabbing industry being shut down due to low numbers in the crustacean population. Luckily, at that time, the captains of these vessels were able to avoid that financially devastating situation. That is, until now. CNN reports that the Alaskan snow crab harvest has been canceled for the first time ever, as population numbers have decreased, suddenly, by billions.
The news came following a report by the Alaska Board of Fisheries and North Pacific Fishery Management Council that the snow crab population reduced from eight billion in the Bering Sea to only about one billion, over just three years time. Benjamin Daly, a researcher, told CNN, "Snow crab is by far the most abundant of all the Bering Sea crab species that is caught commercially. So the shock and awe of many billions missing from the population is worth noting." Despite fans already enjoying the new spin-off series, "Deadliest Catch: The Viking Returns," this recent alarming blow to the Alaskan fishing industry has caused Discovery producers to make a quick decision in regard to the filming of the flagship show's upcoming 19th season. And that decision, on whether or not the series will continue, has been made.
Discovery will focus on other crab species for Season 19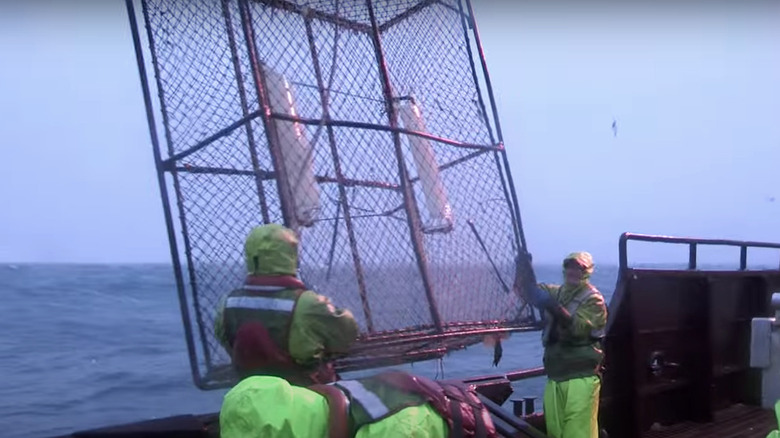 Discovery Channel
With the snow crab species reduced by billions in the Bering Sea, a desperate crabbing industry has been shut down for the year. Bloomberg reports that this population depletion can be linked to sudden temperature changes in the sea. "We're still trying to figure it out, but certainly there's very clear signs of the role of climate change in the collapse," said Michael Litzow, Shellfish Assessment Program Manager at the National Oceanic and Atmospheric Administration, which runs annual crab population numbers survey. And now that the snow crab season is canceled, fans of "Deadliest Catch" turn their attention to producers, who have just announced that despite the disturbing news, Season 19 will move ahead, as planned.
Deadline reports that in a statement provided by Executive Producer Arom Starr-Paul, the 19th season of the long-running series will still premiere in the spring of 2023. The statement read, "Fans can anticipate another great season of 'Deadliest Catch' where we will document our captains as they participate in other sustainable Bering Sea crab and pot fisheries, such as Golden King Crab, Bairdi and Cod." As great as that is for the show's fans, hopefully, this is just a temporary snow crab setback for the captains. Anchorage Daily News explains that there is plenty of worry happening about the future. "We're facing an industry's extinction," says Jamie Goen, Executive Director of Alaska Bearing Sea Crabbers. However, Litzow explains how there is a glimmer of optimism since a few, small juvenile snow crabs are starting to appear. Hopefully, this will be the beginning of a crab population boom, leading to the relief of the show's fans, producers, and especially the desperate captains who rely on them.