Fans Are Already Comparing AHS: NYC To Another Ryan Murphy Hit Show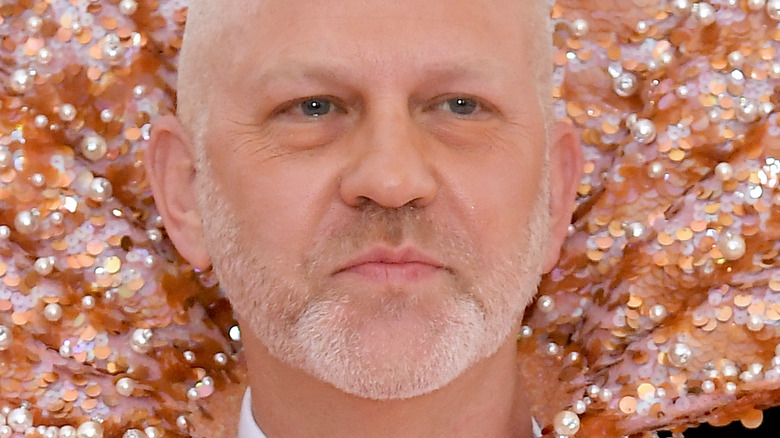 Neilson Barnard/Getty Images
"American Horror Story" creator Ryan Murphy definitely has a very distinct style, regardless of what kind of television shows and series he crafts. This is probably most evident in his other shows, like "Ratched," "American Crime Story," "Glee," and "Nip/Tuck." That's quite a spread of genres there, but for the attentive fans of Murphy, there is definitely a thread woven through all of them. Those that are familiar with Murphy's catalog can almost instinctively pick out his work, whether it is from the camera angles, music selection, dialogue choices, or even the same actors.
Sarah Paulson is definitely an actor that often pops up in Murphy-based projects. She is the main star of "Ratched," has appeared in many different seasons as many different characters in "American Horror Story," and has even played real-life people in "American Crime Story." Having just recently kicked off Season 11, titled "American Horror Story: NYC," the show is currently set around the 1980s, and there seem to be several interwoven plots involving a masked muscleman, a shady art dealer, a deadly deer virus, and the police. As mentioned earlier, Murphy has a rather distinct style, and even though "AHS: NYC" is definitely taking its time to establish both stakes and mystery, it seems as if fans can't help themselves comparing "AHS: NYC" to yet another recent Murphy project.
Fans are comparing AHS: NYC to Dahmer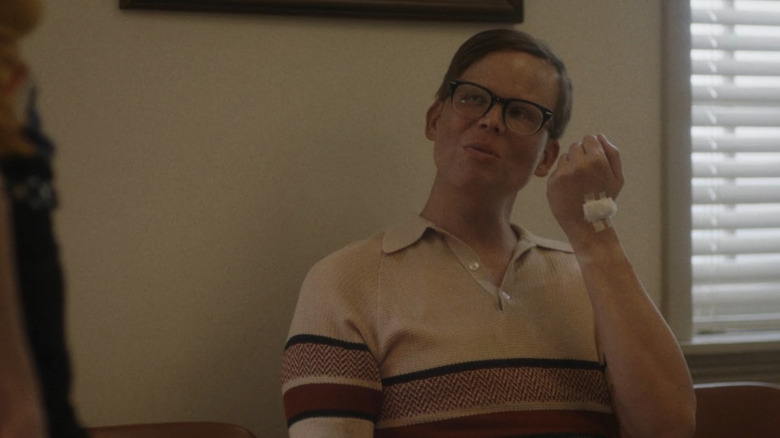 FX
Turns out, it seems like some denizens of Twitter have compared "American Horror Story: NYC" to Ryan Murphy's previous endeavor of "Dahmer — Monster: The Jeffrey Dahmer Story," which also stars the "AHS" alumni Evan Peters. Although Peters has not been confirmed for Season 11, this hasn't stopped fans from invoking this Netflix series. @SaluteMelm_Esha said that they were getting some serious "Dahmer" vibes, while @Noble_Nels stated that "AHS: NYC" is giving a little "Dahmer." @pinkandpainmom also felt like the first two episodes of "AHS: NYC" are kind of Dahmer-ish, and posted emojis for hands covering the eyes and a mind blown.
@sagesurge posted a GIF of Billy Porter yelling out Ryan Murphy's name and added that "AHS: NYC" feels like an extension of Dahmer. However, not all were drawing positive comparisons between the two Murphy shows, with @Denzel_Oneill asking, "Okay Ryan Murphy was writing this season of ahs at the same time he was working on Dahmer 'cause what is this Dahmer knockoff for a serial Killer???" @ohheyitschase also drew some unfavorable comparisons and said, "#AHS so this feels like they just recycled Dahmer, and added more shirtless, sweaty dudes and S&M." Considering that "Dahmer" is very much still popular on Netflix, it makes sense as to why so many fans are comparing "AHS: NYC" and "Dahmer," though there seems to be some debate as to whether or not that is a good or bad thing.