A Christmas Story Star Scott Schwartz's Connection To Elvis Presley Involved Germany And His Dad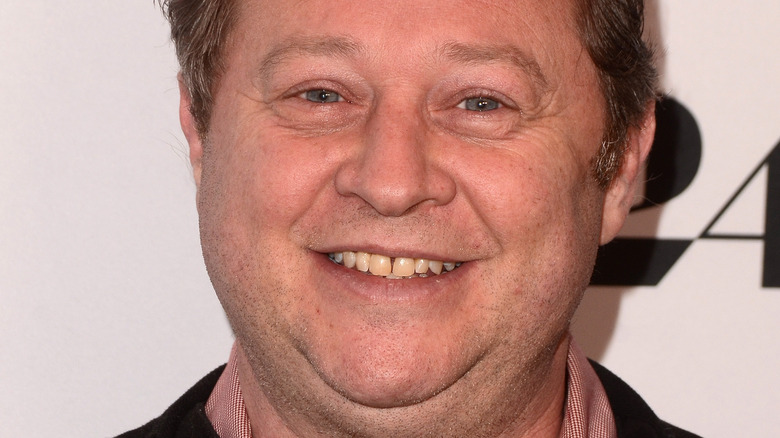 Kathy Hutchins/Shutterstock
Scott Schwartz is famous for playing Flick, the unfortunate boy who gets his tongue stuck to a pole during a dare in the perennial holiday classic "A Christmas Story," but he's also known for another childhood role in the movie "The Toy" with Richard Pryor and Jackie Gleason. In an interview with Deluxe Edition: A Classic Pop Culture Podcast, Schwartz explained that, even though "A Christmas Story" is shown on a continuous loop on TBS on Christmas Day every year, because of the way his contract was structured back in the days before cable was as big as it is now, he only receives $1.60 every year for the marathon since repeat viewings don't earn him additional royalties. This is why Schwartz ended up getting involved in A Minor Consideration, a non-profit that advocates for child actors.
In an interview with Jerry Saravia on Cinema, Schwartz explained that because most child actors are out of work by their mid-to-late teens, when he got older, Schwartz found himself working in various roles in the adult film industry both in front of and behind the camera. He worked for an adult film talent agency, as a video salesman, and in a production office. He also starred in a handful of adult films in the mid-to-late '90s (per IMDB). So Schwartz had a very unusual trajectory in his career from child actor to adult film actor to child acting advocate.
If that's not weird enough, his father's connection to Elvis is almost as random.
His father worked with Elvis in the military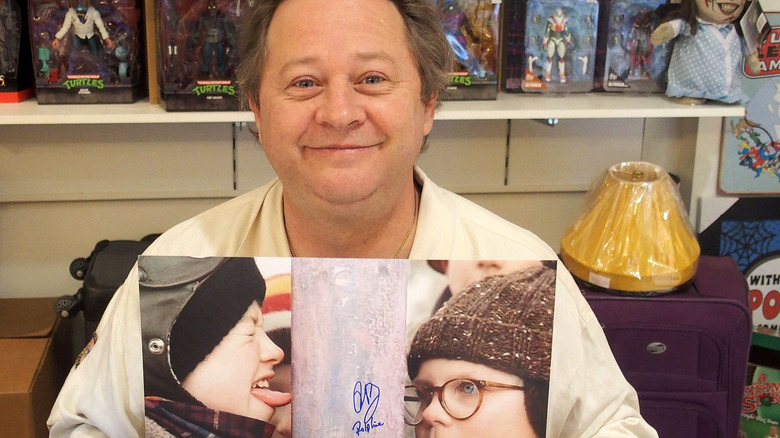 Bobby Bank/Getty Images
According to the U.S. Army Center of Military History, when Elvis Presley served in the military, he spent about a year and a half as a part of the 1st Medium Tank Battalion, 32d Armor, which was headquartered in Friedberg, Germany. It was there that, according to a 2014 interview with Scott Schwartz for The Original Van Gogh's Ear Anthology, Schwartz's father, Dan, worked as the battalion's company clerk, and that's how he crossed paths with the King of Rock 'n' Roll. "My dad talked to Elvis pretty much every day as he had to get his pass to get off the base and my dad was the company clerk, so he'd come in and say 'Hello Danny, I gotta get my pass' (in his Elvis voice of course), so my dad would get the pass, get it signed off on and Elvis would be on his way to his home right off the base," Schwartz explained. "Dad says Elvis was just a normal guy, if he saw my dad walking on the other side of the street, he'd always yell 'Hey Danny, how you doin?' with a smile."
According to Deadline, Schwartz is one of several returning cast members coming back for HBO Max's "A Christmas Story" sequel titled "A Christmas Story Christmas," which just recently released its teaser trailer. So, when the new film drops on November 17th, the former child actor gets to return to the iconic role that first made him famous, even if he has an unusual claim to fame of being one degree removed from Elvis himself.