Why Millie Winchester From The Winchesters Looks So Familiar
On Tuesday, October 11, "Supernatural" fans were not only brought back to a world where urban legends are not so much legends but a frightening reality but also taken back in time to the 1970s in the premiere of the "Supernatural" prequel series "The Winchesters." The pilot introduces the main duo, Mary Campbell (Meg Donnelly) and John Winchester (Drake Rodger), and depicts their fateful meeting outside of a movie theater showing "Slaughterhouse-Five," a film with a poignant anti-war message. Besides Sam and Dean's parents, viewers are also introduced to Millie Winchester, John's mother and the Winchester brothers' paternal grandmother.
Unlike her husband, Henry (Gil McKinney), who is portrayed in flashbacks in "Supernatural," not much is known about Millie because she is never mentioned in the 15 seasons of the dark fantasy series. Therefore, the premiere of "The Winchesters" is fans' first introduction to both the character and Bianca Kajlich, the actor who plays her, although her face may look familiar to some.
Bianca Kajlich first brought it on as a cheerleader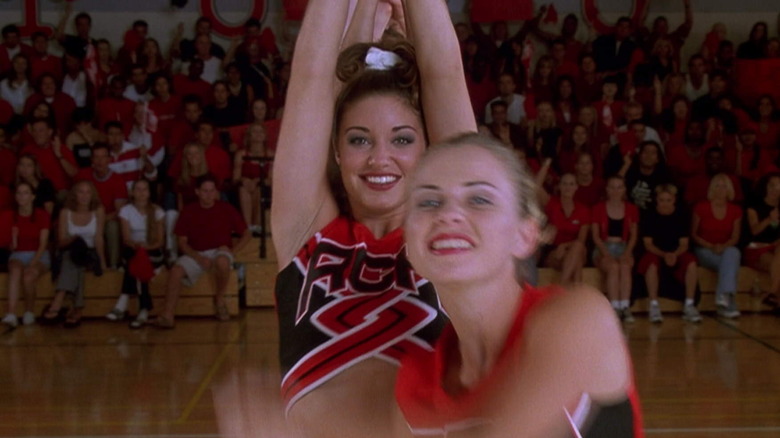 Universal Pictures
Bianca Kajlich's acting career kicked off in 1999 with an appearance as an unnamed character only referred to as "coffee girl" in the romantic comedy "10 Things I Hate About You," followed by a similarly unnamed character only referred to as "mall girl" in the drama "This Is the Disk-O-Boyz." The following year, however, Kajlich got a named role as Carver in the teen cheerleading comedy "Bring It On," the first installment in a franchise that would produce five more films.
Carver is the cheerleader who breaks her leg during Torrance Shipman's (Kirsten Dunst) first practice as team captain. Due to her injury, the team is forced to hold tryouts, and she is replaced by Missy Pantone (Eliza Dushku). However, Carver can later be seen cheering for her team in the stands at the nationals. Just like her castmates, Kajlich never returned for any of the follow-up movies.
She showed off her scream on Halloween
Miramax Films
Bianca Kajlich's next film role was in the slasher "Halloween: Resurrection" as Haddonfield University student Sara Moyer, who is one of two characters who manage to survive till the end of the movie. It turns out, this was thanks to her recurring role on "Boston Public" the previous year, which caught the eye of one of the film's producers (via TheHalloweenInsider). To prepare for the role, Kajlich watched all seven previous movies in the "Halloween" franchise.
In an interview with HalloweenMovies, when asked whether it was scary to be on set, Kajlich described how she and her castmates played pranks on each other. Despite the film's subject matter and genre, the cast never forgot their sense of humor. In the actor's words, "We were always trying to get each other. I think that was one of the more attractive aspects of filming a horror movie."
Kajlich exercised her funny bone on Undateable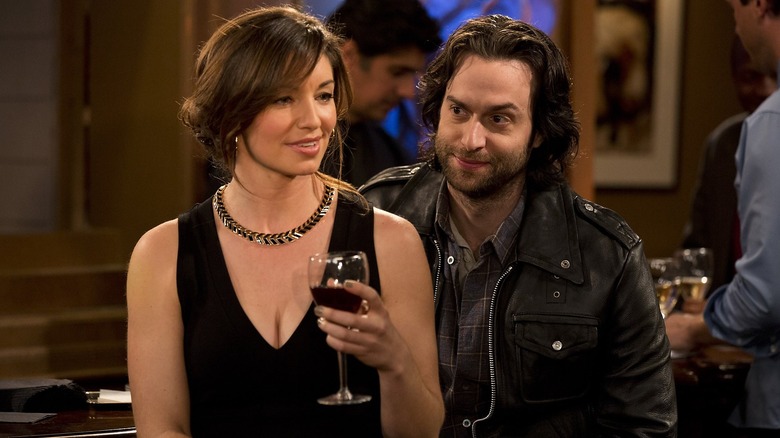 Justin Lubin/NBC
Following her starring roles in the sitcoms "Rock Me, Baby" and "Rules of Engagement," Bianca Kajlich was cast in another sitcom, "Undateable." Based on the book "Undateable: 311 Things Guys Do That Guarantee They Won't Be Dating or Having Sex," the series explored the world of modern dating — and its many perils — through the eyes of a group of humorously flawed 30-something-year-olds.
When we meet Kajlich's character, Leslie Burton, she is trying to help her womanizer younger brother, Danny (Chris D'Elia), get his life together, but we soon realize that Leslie, a divorcee who misuses alcohol, needs to get her own life together first. Kajlich had a lot of fun on set, even though she found her male co-stars' ability to improvise intimidating (via HappyCool). The actor appeared in all 36 episodes of the sitcom until NBC made the decision to cancel it.
She played the new sheriff in town on Legacies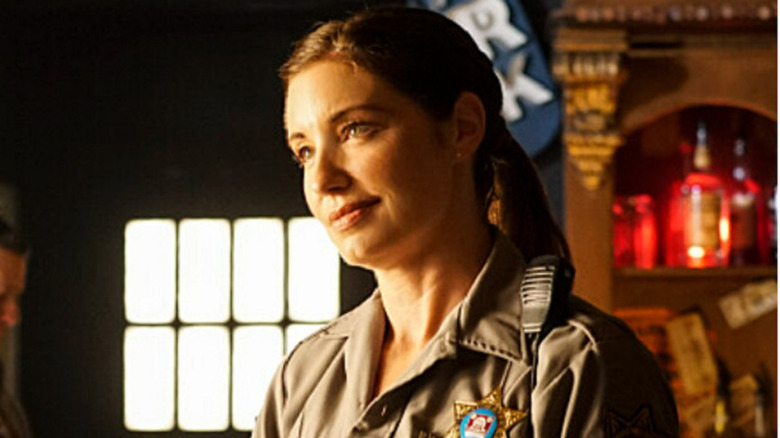 The CW
In 2019, Bianca Kajlich joined the cast of the "Originals" spin-off, "Legacies," as Sheriff "Mac" Machado. She first appeared in the Season 2 premiere, "I'll Never Give Up Hope," and last appeared in Season 3, Episode 4, "Hold on Tight," wherein Mac abandons the town of Mystic Falls for Florida, for a total of eight episodes of the fantasy drama.
Kajlich does not have the habit of posting on-set photos on her social media, but in February 2021, the actor shared a video on Instagram of herself in costume sending a message to her daughter before she is interrupted by an individual disguised under a heavy layer of makeup and prosthetics, who warns young Magnolia that she better clean her room. The caption reads, "When working on location it's important to me to keep in contact with my young daughter and remind her that she is so very loved.... and safe, as long as she does her chores."