The Book Of Boba Fett's Temuera Morrison Joins Forces With Jason Momoa For Apple TV+'s Chief Of War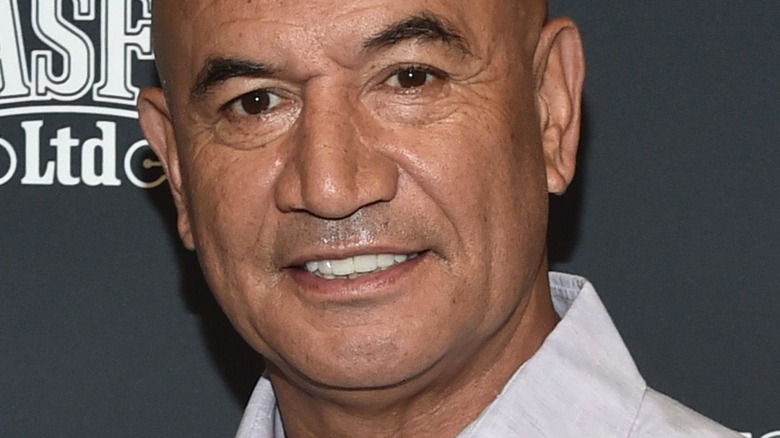 Alberto E. Rodriguez/Getty Images
Actor Temuera Morrison found success and rose to prominence in Hollywood courtesy of George Lucas' galaxy far, far away when he first donned the armor of Boba Fett's father, Jango Fett, in "Star Wars: Episode II — Attack of the Clones." However, even with the bounty hunter's demise at the hands of Mace Windu (Samuel L. Jackson), Morrison continued to represent the clone troopers in "Star Wars: Episode III — Revenge of the Sith" and most recently in the Disney+ limited series "Obi-Wan Kenobi." 
And the Fett family tradition continues courtesy of Lucasfilm and Disney+. Morrison reigns as the titular lead in "The Book of Boba Fett," and his journey in the "Star Wars" universe has come full circle as the actor now portrays Jango Fett's iconic son, Boba. In 2018, Morrison dipped his toes into the DC Comics Extended Universe for the very first time, and he portrayed Arthur Curry's father, Tom, in "Aquaman."
It was on the set of "Aquaman" that Morrison collaborated with fellow thespian Jason Momoa, and the two performers are slated to work on three upcoming projects together. However, before Morrison reprises the role of Tom Curry in "Aquaman: The Lost Kingdom" and "The Flash," the actor is teaming up with Momoa for Apple TV+'s "Chief of War."
Morrison is joining the cast of Momoa's Chief of War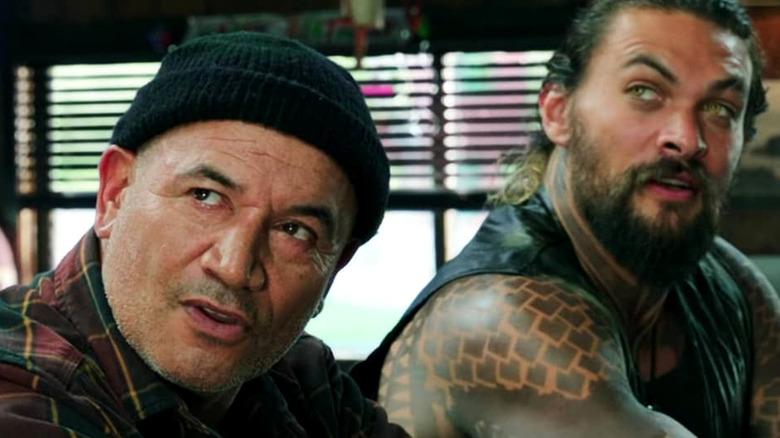 Warner Bros
According to Deadline, Temuera Morrison is officially joining Jason Momoa's "Chief of War." The "Star Wars" mainstay will portray the role of the King of Maui, King Kahekili, and the limited series will include eight episodes that will stream on Apple TV+. "'Chief of War'" follows the epic and unprecedented telling of the unification and colonization of Hawaii from an indigenous point of view," according to a press release by Apple TV+.
Momoa, who was born in Honolulu, Hawaii, acknowledged "Chief of War" was a passion project 20 years in the making, according to the Associated Press. "It's my 'Dances with Wolves,' it's my 'Braveheart,' it's my 'Last of the Mohicans,'" Momoa said during an interview with the outlet. Momoa has come a long way since first appearing as Jason Ioane on "Baywatch," but the actor has certainly shown a flair for creative ability while performing in multifaceted successes outside of the DCEU like "Stargate: Atlantis," "Game of Thrones," and "Frontier." Now, he's tackling not just one but three roles all at once.
Momoa is challenging himself by pushing his boundaries in new creative directions, and he's pulling off the hat trick as an executive producer, writer, and performer on "Chief of War." The limited series was created by Momoa and Thomas Pa'a Sibbett, and Pa'a Sibbett also collaborated with Momoa on "The Last Manhunt," "Braven" and the documentary, "IZ." 
"Chief of War's" release date on Apple TV+ is still to be determined.