Clive Barker's Dark Worlds Authors On Why The Horror Legend Has So Many Longtime Collaborators - Exclusive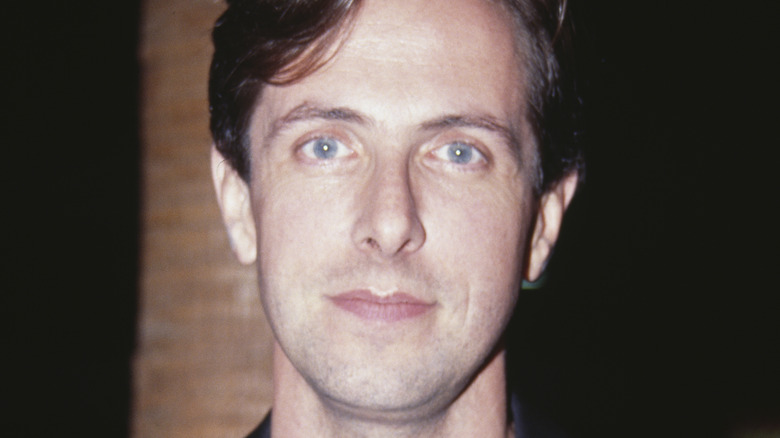 Michael Ochs Archives/Getty Images
If time has proven anything in the life of Clive Barker, it's that once somebody becomes a collaborator of the legendary writer, filmmaker, and artist, they essentially become a member of his collaborative family.
Barker first earned public notice in the late 1970s as a director and playwright in the U.K. with the theater troupe The Dog Company, which was co-founded with actor Doug Bradley and writer Peter Atkins. Not only did the troupe produce a string of hit productions, but Bradley and Atkins would also go on to become key collaborators in Barker's "Hellraiser" saga — with the actor embodying the iconic role of Pinhead and the writer penning the screenplays for the first three sequels after Barker wrote and directed the original.
Barker's work is covered in depth in the new book "Clive Barker's Dark Worlds" (Abrams Books) where his longtime archivists, Phil and Sarah Stokes, delve deep into the horror and fantasy visionary's work over the past 50-plus years. In addition to showcasing his work in theater, books, and film, the Stokes chronicle Barker's creations as a sketch artist, comic book writer, painter, photographer, and more. The 352-page volume also details Barker's work with Bradley and Atkins as well as several other longtime collaborators.
Barker has many longtime collaborators because of their mutual respect for one another, Phil Stokes says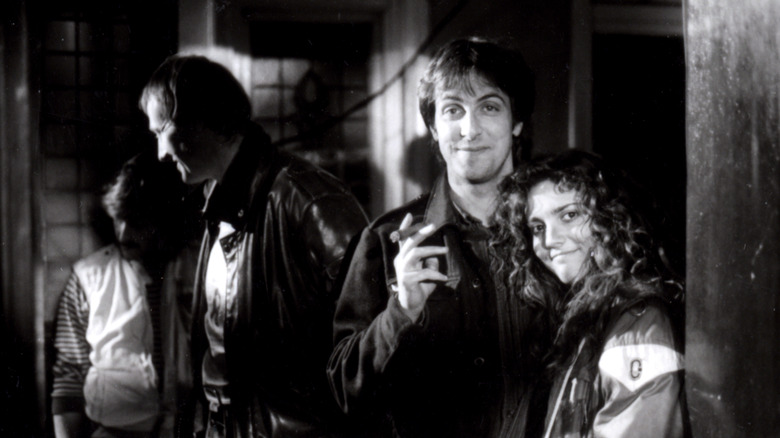 Abrams Books
Based on his 1986 novella, "The Hellbound Heart," the 1987 production of "Hellraiser" introduced Clive Barker to Ashley Laurence, who plays the pivotal role of Kirsty Cotton in the horror classic. In addition to reprising Kirsty in three more films in the "Hellraiser" saga, Laurence found a kindred spirit in Barker because she, too, is a painter and visual artist.
"It's a great relationship, and both of them are very open to similar creative spirits who are unconstrained," Phil Stokes, joined by Sarah Stokes, told Looper in an exclusive interview. "Great creative people like Clive thrive off other great creative people. They're more than the sum of the parts. When you have that sort of working relationship ... Clive will look back over the fact that he's worked with [filmmaker] Mick Garris for 40 years. He's worked with people like [actor] Nick Vince for 40 years. Some of those relationships endure a long time, and it's because there's a mutual respect for each person who sits in the relationship. There's no such thing as a bad idea, and all of the creativity is celebrated in all media."
Stokes believes that Barker's list of collaborators is long and distinguished because "he's always had this mentality that it's a pretty big sandbox, and people can come and play in the sandbox."
"He thrives on other people's input to creative projects. There's Ashley, Nick Vince, Simon Banford — all of the [actors who played the] Cenobites — and anyone who's worked with Clive in a creative capacity, plus all the comic book artists," Stokes observed. "There are some huge names in there. All across the board, if you started to look at his Rolodex, you'd be going and going and going."
"Clive Barker's Dark Worlds," written and compiled by Phil and Sarah Stokes, is new in stores and online from Abrams Books.