9-1-1 Fans Fear Tracie Thoms' Fate After Season 6 Episode 5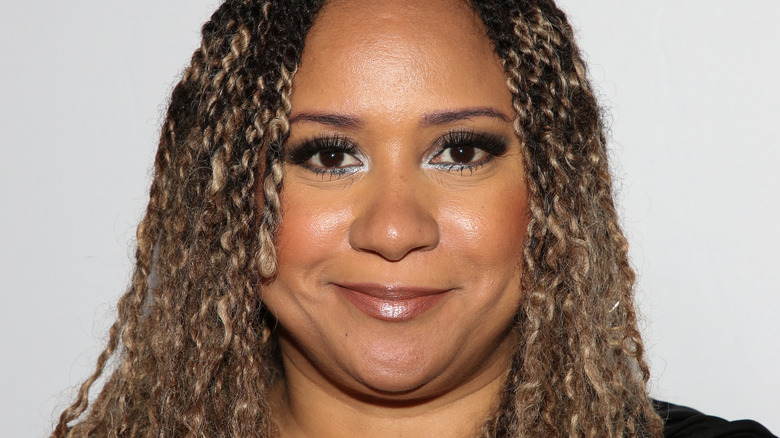 Paul Archuleta/Getty Images
"9-1-1" has blazed a pretty impressive trail for itself as far as procedurals go. While many networks have opted to have several different series covering the various parts of emergency services and uniting them under one banner, "9-1-1" focuses on covering them all in one series, an approach that has undoubtedly paid off for the Fox show (via Rotten Tomatoes). The series stars heavy hitters like Angela Bassett, Peter Krause, and Jennifer Love Hewitt, among others.
Aisha Hinds has played the openly gay Henrietta "Hen" Wilson since the first episode of the series. However, as the character seems to be leaving her duties as a firefighter and paramedic at the Los Angeles Fire Department behind, fans have found themselves speculating worriedly about not just her departure but the fate of her partner, Karen Wilson (Traci Thoms), as well. Fans have taken to Twitter following the latest episode of "9-1-1" to share their concerns about the happy future for the two beloved characters, and they are definitely worried.
Fans are worried that Karen will be killed off or written out
Aisha Hinds shared a status that seems to suggest that her time with "9-1-1" is over, and fans aren't ready for it. "To Hen...," she wrote. "What a journey." As if fans weren't already emotional about Hinds' seeming exit from the series, they were also worried that her partner, Karen Wilson, might be killed off.
"Ditto!!! And it looks like they're killing her wife Karen @traciethoms out! I can't take this.... WHY!!!???" wrote @sexyb23_vf. @6Nikki6 also seemed to think that "9-1-1" is hinting at killing off Karen, writing: "Just watched @911onFOX and I'm telling you right now if they kill @traciethoms imma riot."
While it's not abnormal for characters to be killed off or written out of a show when the actor moves on to a new opportunity, or things just aren't vibing between certain members of the team, that's little comfort for fans of "9-1-1" who have come to love the beautiful relationship between Henrietta and Karen over the years.
"You and @traciethoms are not allowed to leave us! My heart will actually smash into a million pieces! Please tell me you two aren't going anywhere?!" tweeted @AmyWonderland92. While nothing has been officially confirmed as of yet, it certainly looks like the characters will be exiting "9-1-1." Still, fans can hold out some hope that they might return as guest stars in a future episode.