Why Lena Paulsen From NCIS Season 20, Episode 5 Looks So Familiar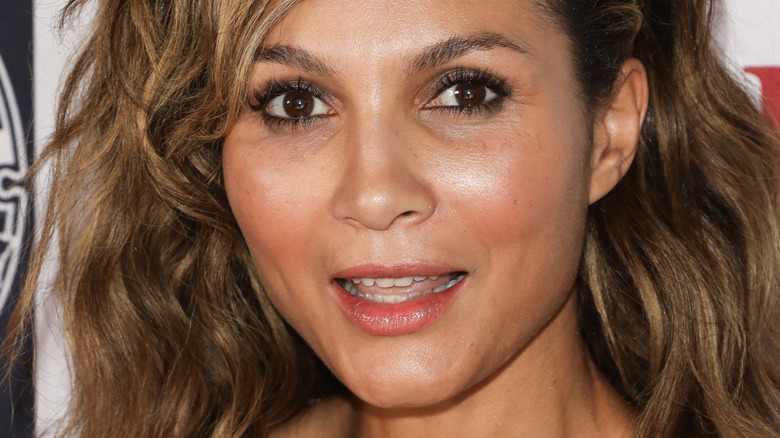 Paul Archuleta/Getty Images
NCIS Season 20, Episode 5, titled "Guardian," held a harrowing set of events for Director Leon Vance (Rocky Carroll). The episode even begins with Leon fighting off masked men that broke into his house. Although the Major Case Response Team is still investigating what happened and is clearly concerned for Leon's safety, he still heads to Berlin for a conference. However, Alden Parker (Gary Cole) insists that he come along as protection. When they arrive, Parker and Leon meet a woman named Lena Paulsen, a German intelligence agent who appears to have a particularly close relationship with Leon.
Leon even tries to sneak out of his hotel room to go see Lena, but Parker accompanies him — citing safety reasons. They find Lena nearly dead on the floor, as the same men who broke into Leon's house had broken into the hotel room looking for something. Leon is visibly stressed out after taking Lena to the hospital, hellbent on hunting down her attackers. It turns out that the burglaries involved diamonds recovered from an old NCIS operation that Lena was part of. Ultimately, it is revealed that the lead culprit, Sergei Umarov (Ian Fisher), was really after Heidi (Charley Rowan McCain), the daughter he abandoned and Lena had adopted as her own.
It is unclear what Leon will do about his relationship with Lena, and "NCIS" fans have never seen her before, despite the actor who portrays her, Marem Hassler, being a very familiar face. Here's what you may have seen her in before.
She was a big part of the British drama series called Dream Team
Marem Hassler began her career in the entertainment industry back during the early 2000s, with her first small role coming in 2003's "Lara Croft Tomb Raider: The Cradle of Life" alongside Angelina Jolie and Gerard Butler (via IMDb). However, starting the same year, she took the part of Pilar Hernandez on the British television series and soap opera, "Dream Team." The show had been airing on Sky One since 1997, and would ultimately run until 2007. "Dream Team" follows the life and times of a fictional English Premiership soccer club called Harchester United, and Hassler's Pilar is a player agent for Marcel (Dhafer L'Abidine) for some time before being involved in some shady dealings that not only lead to Marcel's death but her arrest.
The series was relatively popular overseas, and some have even called for the show to come back after all this time (via Daily Star). However, Hassler would move on to other projects, and although it took just over ten years to happen, she starred in her own television series in 2017. It would even lead to a feature film thereafter as well that you may recognize her from.
She was the lead in the Riley Parra television series and movie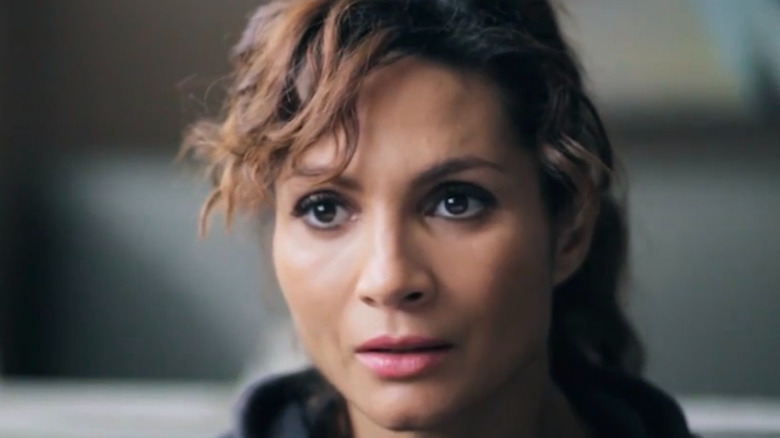 Tello Films
After brief appearances in other notable projects throughout the 2010s, like "The Bold and the Beautiful" and Kurt Russell's "Bone Tomahawk," Hassler would star in her own television series in 2017 with "Riley Parra." The show is still available on the platform Tello Films, and it is based on the book series by Geonn Cannon. Hassler stars as Riley, a detective who works for a corrupt police department but soon discovers that angels and demons are real and have overrun the city. She ultimately decides to fight for good and tries to take down the demons and the corrupt. Hassler portrayed Riley for two seasons and then would play her once more in the feature film, "Riley Parra: Better Angels." IMDb gave the film a 6.4/10 rating, and fans of the book series will likely remember Hassler for this role.
However, given the direction that Leon seems to be heading toward on "NCIS," it's certainly possible that fans could see more of Hassler's Lena in the series in the near future. Timothy McGee (Sean Murray) seems to like the position of Acting NCIS Director, given Leon's absence in the episode, so Leon may finally settle down with someone he loves. This would also mean the departure of Rocky Carroll, who has been on the series for 14 years. Only time will tell.