Spider-Man's Jacob Batalon Discusses How Ned Would Fare As A Sorcerer In The MCU - Exclusive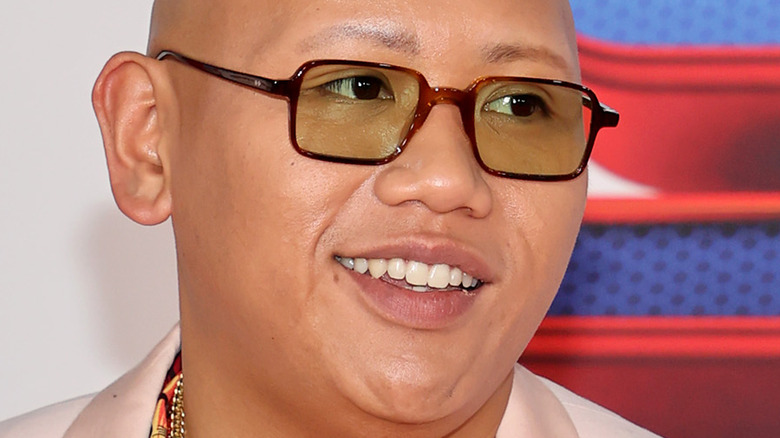 Emma Mcintyre/Getty Images
The Marvel Cinematic Universe is one of the most successful film franchises of all time, yet even within the box office behemoth that is the MCU, the Spider-Man movies, led by Tom Holland as Peter Parker, are especially popular. In fact, "Spider-Man: No Way Home," the third entry in the character's movie series, is the sixth highest-grossing movie of all time and the highest-grossing MCU film centered on a stand-alone character. Yet even though Spider-Man's the hero, his best friend Ned, played by Jacob Batalon, has been an essential part of the character's inner circle, acting as everything from Peter's man in the chair to his emotional support system.
And in "No Way Home," after getting his hands on a sling ring during a visit to Doctor Strange (Benedict Cumberbatch), Ned also learned he had another untapped talent that could assist his pal: skill with the mystic arts. Soon, Ned was opening portals that led him to all kinds of people, such as two alternative universe versions of Spider-Man played by Andrew Garfield and Tobey Maguire, and places, such as the climactic battle at the Statue of Liberty. So what does the actor behind Ned think of this development for his character? Looper asked Batalon, who's currently starring in the Syfy series "Reginald the Vampire," for his take on Ned's newly discovered magical abilities.
'He might be decent at it'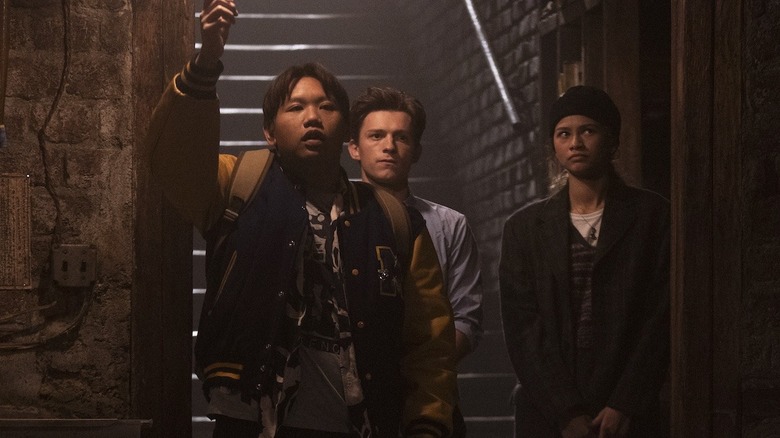 Matt Kennedy/Sony Pictures
Now that he's shown his natural gift for the mystic arts, Batalon is excited about the prospect of Ned going to Kamar-Taj and being guided by Dr. Strange or Wong. "That'd be a great, really, really fun thing to try. That'd be a fun story to play," Batalon shared. "I don't really know where I would go with it. I love Benny Wong [who plays Wong] so much for coming up with that idea, and I would love to do that with him."
That said, Batalon didn't seem completely convinced that Ned would be a stand-out sorcerer. "It's all new territory for Ned, and I feel like he wasn't really going [down] that path," Batalon observed. "I feel like that was just something that happened circumstantially. It's not that bad. He might be decent at it."
As a result, Batalon is ultimately rooting for Ned to stick with going to college as the character originally planned, even though he'd also be happy to embrace the mystic arts if they really are in Ned's future. "Personally, I like where Ned's at," Batalon confessed. "I feel like he's pretty 'whatever happens, happens.' With that being said, I absolutely would be open to any opportunity that they would offer me, or — whatever happens, happens."
Catch Jacob Batalon in "Reginald the Vampire" on Wednesdays at 10 p.m. ET on Syfy.