Jim Carrey's First Acting Role Involved Legendary Voice Actor Maurice LaMarche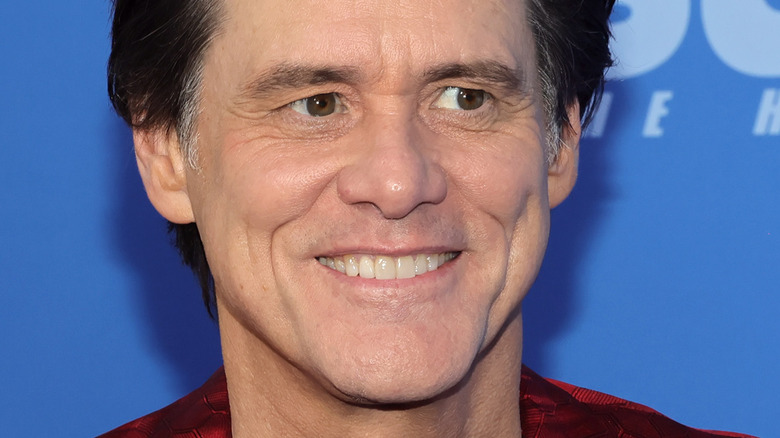 Kevin Winter/Getty Images
Jim Carrey has had an illustrious career so far, and if he decides to end it, he has more than enough to be proud of. 
The Canadian-American actor made a name for himself with his slapstick humor in the 1990s, establishing himself in films such as "Ace Ventura: Pet Detective," "Dumb and Dumber," and "The Mask," the last of which is a character he's not against returning to reprise. He rounded out the millennium with an "Ace Ventura" sequel and "Liar Liar." He also lent his talents to a comedic take on the villain The Riddler in "Batman Forever," a role that led to co-star Tommy Lee Jones infamously hating him.
Carrey's career absolutely took off after these roles. Entering the 2000s, he continued taking roles in numerous comedic films, even branching out to more romantic roles in "Me, Myself, and Irene" and "Yes Man." His early 2000s portrayal as the Grinch has also been quite popular.
Over his prominent career, Carrey has worked alongside many legendary actors, including Val Kilmer, Meryl Streep, Bradley Cooper, and the late Angela Lansbury. However, his first role in the industry had a surprising connection to legendary voice actor Maurice LaMarche.
Maurice LaMarche and Jim Carrey both starred on Canada's The All-Night Show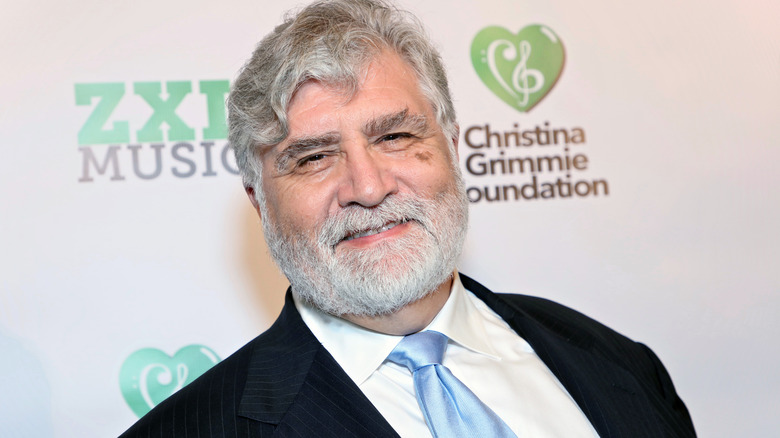 Robin L Marshall/Getty Images
Jim Carrey made his lesser-known acting debut on "The All-Night Show." The Canadian TV show aired from September 1980 to August 1981 and, if you haven't guessed yet, aired all night, typically from 2 a.m. to 6 a.m. The show was more of a broadcasting program that took over TV channels during the late night and early morning, showing reruns of popular series and filling the gaps between them with many different comedy bits.
Carrey and Maurice LaMarche got their start on "The All-Night Show." LaMarche was on the show first, starring in a bit that had him imitate famous people as the show inserted his lips over their pictures. After he departed the show, Carrey took his place, continuing the bit. Carrey became a household name a decade later, and LaMarche became one of the most well-known voices in the industry,
LaMarche got his comedic start in the stand-up scene, as most comedians do. Still, he's probably best known for lending his voice to characters like The Brain in "Pinky and the Brain" and numerous characters in "Futurama," including Kif Kroker, Calculon, Hedonismbot, Morbo, and Lrrr. He also lent his impression of Orson Welles to the animated series, which got him Emmy Award recognition. Additionally, LaMarche has lent his voice to numerous video games, including Mr. Freeze in the "Batman: Arkham" series and reprising his "Looney Tunes" role, Yosemite Sam.