Titus Ioane In NCIS: Hawai'i Is Also A Power Ranger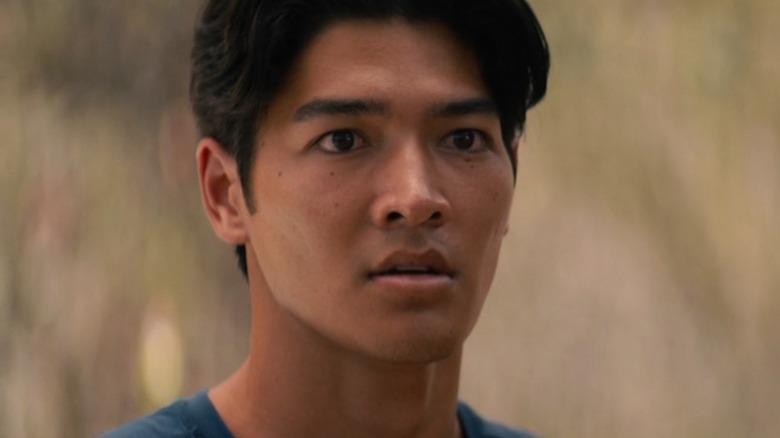 CBS
"NCIS" is one of the longest-running procedurals on TV today. The CBS show, which itself had spun off from "JAG," has run for well over 400 episodes and has led to several spinoffs along the way. Thus far, "NCIS" was spun off into "NCIS: Los Angeles," "NCIS: New Orleans," and "NCIS: Hawai'i." 
With all that canonical content, the series was sure to bleed over into other shows along the way. Due to crossover appearances, "NCIS" shares a universe with both the reboot of "Hawaii Five-0" and "Scorpion," which were two other long-lasting CBS shows. Even "Hawaii Five-0" shares a universe with the reboots of "MacGyver" and "Magnum P.I." giving all of these shows one big interconnected web.
Another property with a similar web of spinoffs and continuations is the "Power Rangers" franchise. Beginning in 1993 with the instantly popular "Mighty Morphin Power Rangers," the franchise has gone on to have 30 seasons, including spin-offs. The latest seasons of the show were titled "Power Rangers: Dino Fury" and "Power Rangers: Cosmic Fury." The "Power Rangers" show itself is a repackaging of a Japanese series entitled "Super Sentai," a series that has lasted for 46 seasons.
Young actor Kainalu Moya, who appeared on "NCIS: Hawai'i" as Titus Ioane, also appears on "Power Rangers: Dino Fury," making him a part of two of the most enduring franchises in television history.
Kainalu Moya played Titus Ioane on NCIS Hawai'i and the Blue Ranger on Power Rangers: Dino Fury
Hawaiian actor Kainalu Moya appeared as the character Titus Ioane, the brother of a victim, in Season 2, Episode 5 of "NCIS: Hawai'i," titled "Sudden Death." All the while, he was the Blue Ranger on "Power Rangers: Dino Fury," which ran for 44 episodes from 2021 to 2022. Moya told The Illuminerdi that the first episode of the "Dino Fury" series might be one of his favorite episodes. "The first episode, that one's really special to me, and that's just because we got to do a lot of my favorite things in that one, which is fighting and then morphing, and it was crazy," he said. He is slated to appear in the 2023 series "Power Rangers: Cosmic Fury" as well.
In a further example of connective tissue, the actor also appeared in a 2018 episode of the "Hawaii Five-0" reboot. Of further note, the actor appeared in two episodes of "The Villains of Valley View," playing the character of Declan on the Disney Channel show. In that show, the actor is credited as Kai Moya, which is the name he is credited on "Power Rangers: Dino Fury" as well.
In an interview with Mixed Life, Moya talked about the importance of representation in children's programming. He said, "Ultimately, it's a children's show, it's written for kids ... And it was just a great opportunity for the kids that were from, to see a Hawai'i boy with a lot of different ethnicities, doing that. Power Rangers is already really inspirational for kids, there's a lot of lessons to be learned in the episodes."