The Wholesome Reason Iain Armitage Hasn't Watched The Big Bang Theory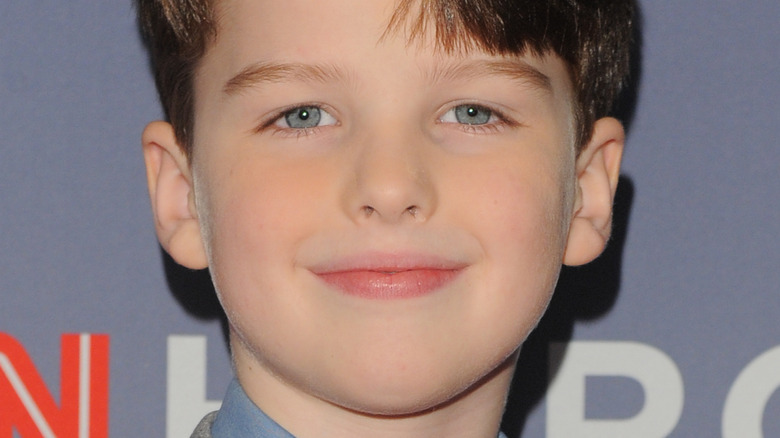 Ron Adar/Shutterstock
When "Young Sheldon" (which boasts unexpected things fans love) was announced in 2016 (via Variety), no one quite knew what "The Big Bang Theory" prequel would entail. Following Sheldon Cooper's childhood before the events of "The Big Bang Theory," the show starts in the late 1980s, where Sheldon Cooper (Iain Armitage) is a nine-year-old child genius in high school. In their small hometown in Texas, we are introduced to his older brother and twin sister (Montana Jordan and Raegan Revord) and his mother and father (Zoe Perry and Lance Barber), the latter of whom we know from "The Big Bang Theory" will pass away when Sheldon is 14 years-old.
As it turns out, "Young Sheldon" is tonally a pretty different show. While both are sitcoms, "Young Sheldon" is a single-camera show that has always had more dramatic undertones, considering Sheldon's backstory and an impending tragedy that we will presumably see in the "Young Sheldon" timeline.
Much of the show works because of Iain Armitage's endearing performance. The young actor had his first significant role in "Big Little Lies" as Ziggy Chapman, Jane Chapman's (Shailene Woodley) son. Not long after, he was cast as the younger Sheldon Cooper, from a role originated by Jim Parsons. As it turns out, Armitage has yet to watch much of "The Big Bang Theory," but the reason why is more wholesome than you might imagine.
Iain Armitage thinks The Big Bang Theory isn't 'appropriate' for him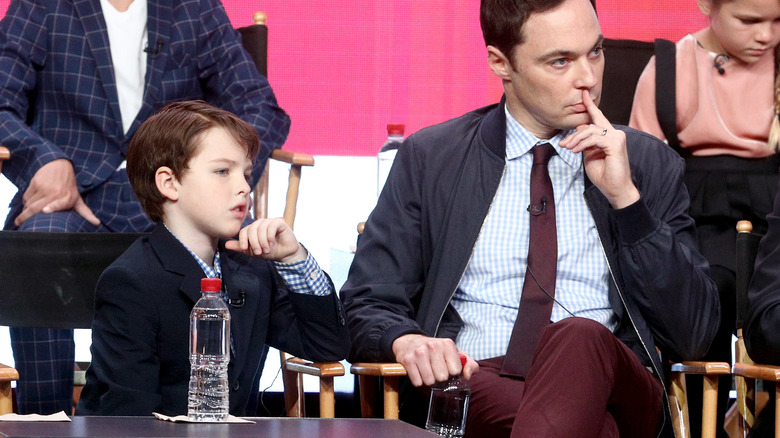 Frederick M. Brown/Getty Images
In an interview with Business Standard, Iain Armitage revealed how little of "The Big Bang Theory" he's watched. "So I only watched a few clips ... I haven't really watched 'The Big Bang' though I would love to see it," he remarked. He thinks he's too young to be watching the show. "Well, 'Big Bang' isn't really appropriate for me, plus it's not really aimed at my audience level," he told the outlet.
So, how did he prepare for his role as the younger Sheldon Cooper? According to Armitage, Jim Parsons was instrumental in his preparation. "Mr. Jim (Parsons) was coaching me, so I got the character pretty quickly. Mr. Jim is a very fun guy and very nice," he told Business Standard.
Everyone seems impressed with what Armitage brings to the table as Sheldon Cooper. Parsons remarked to USA Today, "We have a lot more in common now than I would have had at the same age. I wasn't mature enough at 9."
Despite not seeing much of "The Big Bang Theory," Armitage does not find it hard to get into character. "... putting on the clothes of Sheldon and reciting my lines ... doing Sheldon's voice, all that helps me to get into character," he said.