Blood Relatives 2022 - Everything You Need To Know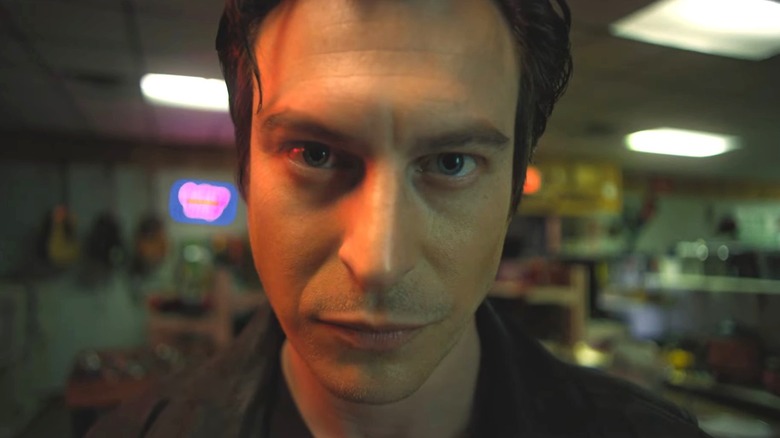 Shudder
If history has taught us anything, it's that moviegoers love a good vampire flick. And yes, that remains as true today as it was when F.W. Murnau released his iconic Dracula fable "Nosferatu" back in 1922. Thankfully, the vampire genre has been able to endure over the years, and recently, it's gotten back to its stylish, sinister, and often sexy roots, with many of the best vampire tales arguably being told in the indie film realm, a la "Only Lovers Left Alive," "Let the Right One In," "A Girl Walks Home Alone at Night."
Now, the list of slick vampire flicks is getting a little longer with "Blood Relatives," a movie that blends the undead genre with the road trip movie and the dysfunctional family drama. The film hit Shudder on November 22, 2022, and by and large, horror fans have been drinking it up with a big, bloody grin. So if you want to learn more about this unique vampire film, read on for everything you need to know about 2022's "Blood Relatives."
What is the plot of Blood Relatives?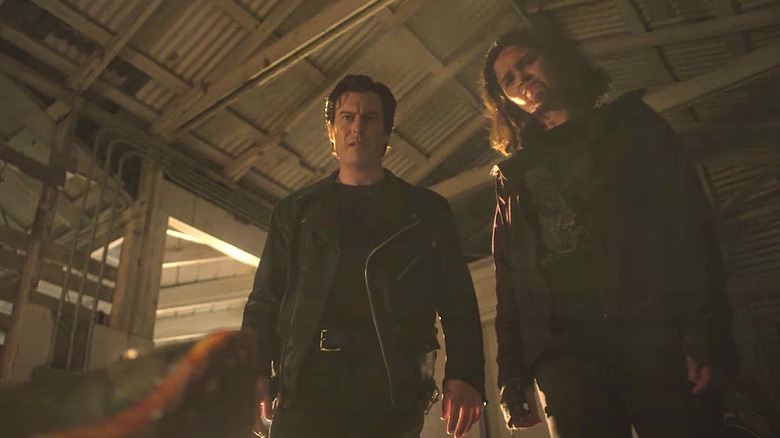 Shudder
Born over 100 years ago, Francis is a Jewish vampire who loves wearing a leather jacket, dropping Yiddish phrases, driving in his muscle car, and hunting for fresh meat. He spends his nights drifting from town to town, looking for potential prey — ever the loner. However, his life is turned upside down by the arrival of Jane, a precocious teen who claims to be the product of Francis' tryst with a human woman 15 years earlier. And yes, Jane has both the chompers and the unnatural appetite to prove her lineage. She's also part human, of course, which means she can handle a bit of sunlight with the aid of sunscreen.
Of course, once she finds her long-lost daddy, Francis isn't exactly thrilled. He's not ready to give up his highway-cruising ways, but he does agree to take Jane across the country so she can be with her extended family. Thus, our two blood-sucking heroes set off on a road trip, where it's Francis' cool demeanor vs. Jane's fiery attitude. Along the way, they struggle to forge anything resembling a traditional father-daughter relationship while also dealing with their true nature as they ride by night from one small town to the next, leaving a bloody trail in their wake. The result of this pairing is a comedic road movie about the importance of family — a family with fangs.
Who stars in Blood Relatives?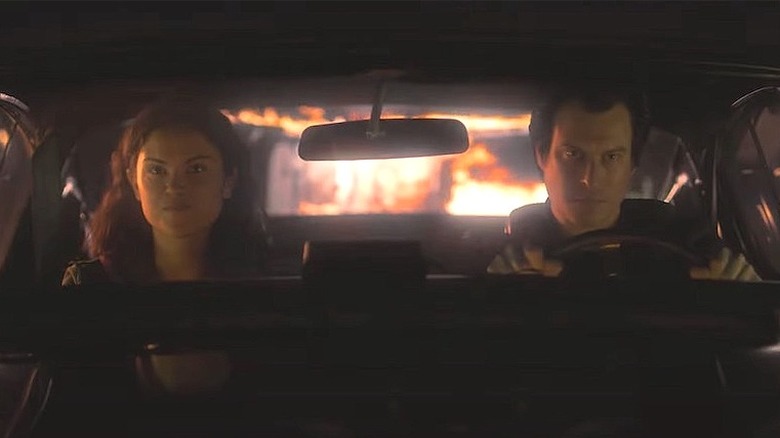 Shudder
You might not recognize the name Noah Segan, but you'll definitely recognize his face. Segan is a favorite performer of director Rian Johnson, showing up in projects like "Brick," "Looper," and "Knives Out." He's also featured in movies like "Starry Eyes" and "Mohawk." And here, he's playing the lead role in "Blood Relatives," in what amounts to essentially a two-person show.
Segan shares most of his screen time with "Teen Wolf" and "Plan B" breakout Victoria Moroles. The dynamic duo of "Blood Relatives" are joined by a motley crew of up-and-comers and genre regulars including C.L. Simpson ("Hunters"), Akasha Villalobos ("Camera Obscura"), Ammie Masterson ("Better Call Saul"), Josh Ruben ("Scare Me"), and Doug Benson ("You're The Worst"). If those names mean anything to you, you know that group brings some very specific energy to "Blood Relatives."
Who is directing Blood Relatives?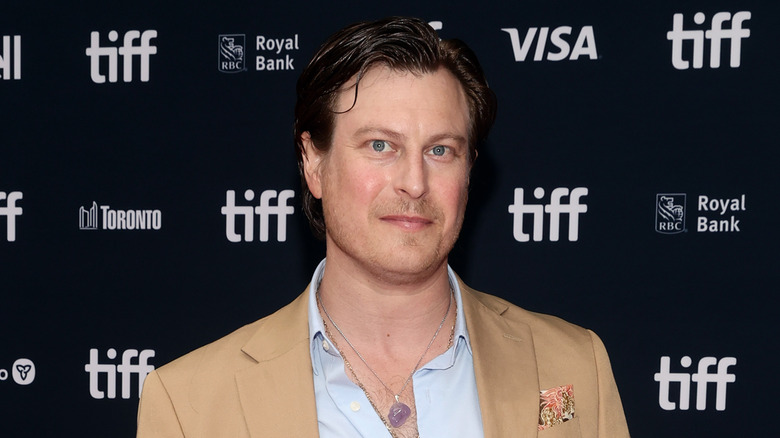 Emma Mcintyre/Getty Images
Noah Segan is a man of many talents. Not only does he star in "Blood Relatives," but it also marks his debut as a feature-length director. (Segan last helmed a segment of the mostly marvelously 2019 horror anthology "Scare Package.") In addition to sitting in the director's chair, Segan also served as the screenwriter and producer.
In other words, "Blood Relatives" is a passion project for Segan, and he told The Cine-Men that the concept for the film came about as he tried to reconcile the "cool guy" vision he had of himself with his status as a new father. He also revealed that his decision to play the lead role in addition to directing came more out of necessity than anything as the film was shot amid COVID pandemic restrictions.
How are critics and audiences responding to Blood Relatives?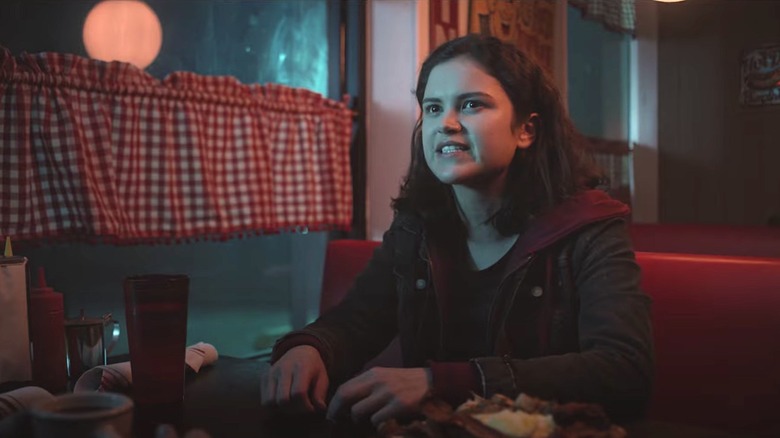 Shudder
When a vampire movie is done well, the result is a bloody good time for all. And based on the reactions of critics and horror fans, it seems "Blood Relatives" is a pretty big success all the way around.
Based on 25 reviews, the film boasts a 96% Tomatometer score, with Meagan Navarro of Bloody Disgusting saying, "Writer/Director Noah Segan's feature debut brings a charming soft touch to the vampire tale, favoring dad jokes and affecting bonds over savage bloodletting." Critics have praised the performances of both Segan and his young co-star, Victoria Moroles, and Daniel M. Kimmel of North Shore Movies left this glowing review of the film: "'Blood Relatives' is a horror comedy hybrid with a heart which ultimately does something rare: It leaves you wishing it was longer."
While audiences aren't quite as enamored as critics, it seems most did enjoy spending their time with these two road-tripping vampires. On Rotten Tomatoes, the movie has a 78% approval rating based on fewer than 50 ratings. So if you go into this expecting more of a comedy than a straight-up fright flick, you'll probably have a good time on this gory drive.
Where to watch Blood Relatives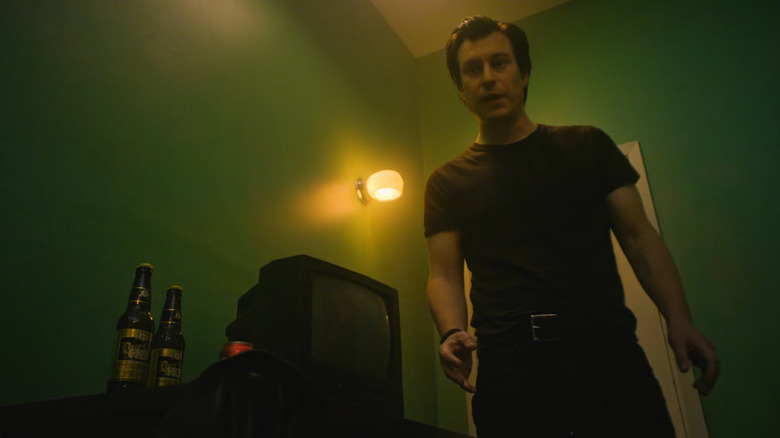 Shudder
Horror fans know and love Shudder — it's home to a pretty impressive selection of freaky films, including quite a few originals and exclusives. In addition to boasting impressive titles like "Saloum," "Mad God," "Hellbender," and "Anything for Jackson," it's also home to "Blood Relatives." So if you've never visited the site before, trust us, it's worth it for the Noah Segan flick alone, not to mention the countless other titles available to entertain and terrify.