The Blacklist's Hisham Tawfiq Dishes On His First Big Scenes In The War Room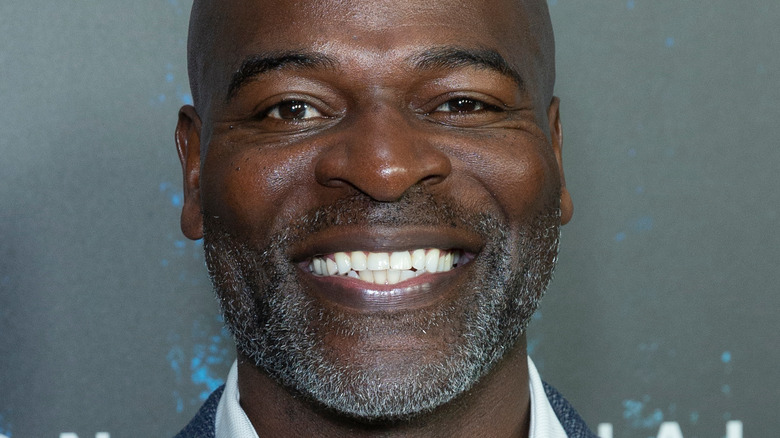 lev radin/Shutterstock
"The Blacklist" recently finished its ninth season, leaving fans with plenty of questions heading into Season 10, as the show was officially renewed in February of this year (via Deadline). Although there is no official premiere date, NBC has explained that fans can expect the show to return in early 2023. "The Blacklist" has built a large fan base since first arriving in 2013, and it could be argued that James Spader's performance as Raymond 'Red' Reddington helped bolster the show to critical success (via Rotten Tomatoes). The show even began by following Reddington, a former government agent who turned himself in to the FBI. Red has a 'blacklist' of criminals that he offers in exchange for working with profiler Elizabeth Keen (Megan Boone).
However, fans know that Reddington has never truly worked alone, with the help of his bodyguard and best friend Dembe Zuma (Hisham Tawfiq) since the show's beginning. We quickly discover that Reddington rescued Dembe as a child from being trafficked after his family was killed. They have a tight bond, and Dembe is one of the few people that know Spader's Red isn't the real Raymond Reddington. Although, Season 9 certainly put a wedge in the relationship between the two after the death of Elizabeth.
The event left Red distraught and Dembe with more responsibilities, ultimately leading him to the FBI. It was a big move for the character, and Tawfiq has dished on how his first big scenes in the 'war room' felt.
Hisham Tawfiq said his scenes in the War Room were a little nerve-wracking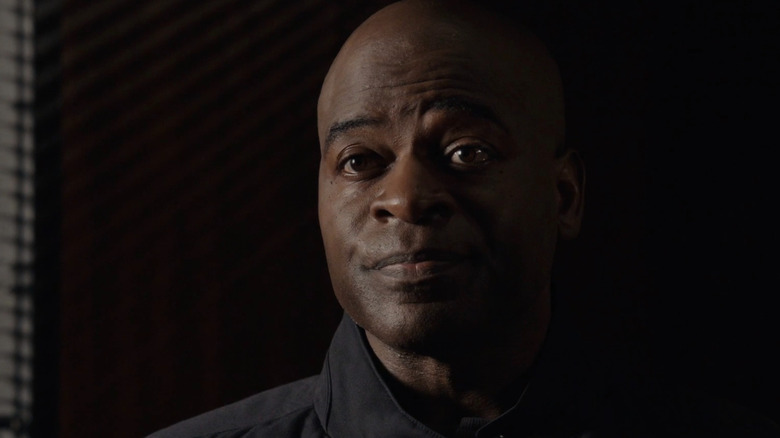 NBC/Peacock
In a recent conversation that actor Hisham Tawfiq had with Entertainment Weekly about "The Blacklist" and his character of Dembe Zuma, he explained that doing scenes as part of the show's FBI team was a challenge at first. Dembe has usually been a man of few words throughout the previous seasons, so Tawfiq said it was an adjustment for the character. "[Dembe] went from not saying anything to now downloading the team about the Blacklister or whoever it is we're going after because he has the information they need through Red's contacts or having a conversation with Red," he explained. "It was challenging and a little nerve-racking at first," Tawfiq continued. 
"I remember the first time I stood in the War Room, and I had to say all those lines. It tripped me up a bit, but I got used to it. I had the foresight to make sure I got a coach this season, and she's been fantastic preparing me for this," Tawfiq said. The actor will return to his role as Dembe for Season 10. However, some fan-favorite characters like Aram Mojtabai (Amir Arison ) are leaving the "The Blacklist" for the time being, according to an announcement from the actor on Twitter.