How Ryan Coogler Pushed Michael B. Jordan To Make His Directorial Debut With Creed III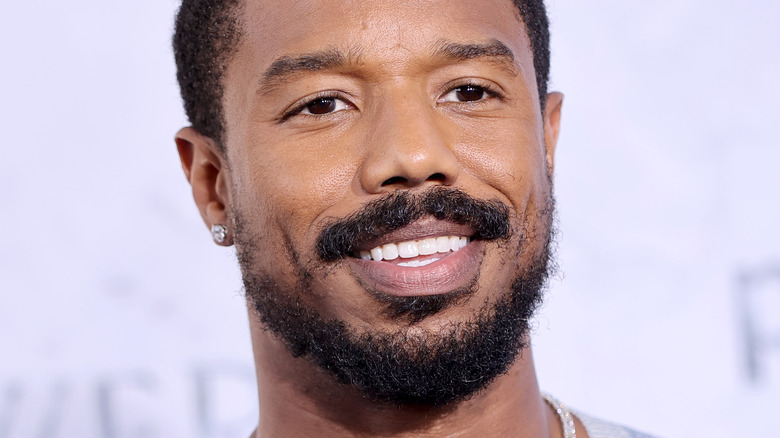 Matt Winkelmeyer/Getty Images
Michael B. Jordan's directorial debut will be released in 2023, and from the looks of the first "Creed III" trailer, fans are in for what promises to be an epic showdown. The actor has found success cultivating the persona with director Ryan Coogler, who surprisingly helped influence his decision to become the third flick's director.
Out of all of Michael B. Jordan's movies, the first two "Creed" films are among his most watchable, according to Rotten Tomatoes. "Creed" even took home a Golden Globe for Sylvester Stallone's portrayal of Rocky Balboa. Overall the two features have done well with Michael B. Jordan as the titular boxer, with both titles raking in over $223 million at the box office (via Box Office Mojo). The first "Creed" was helmed by Ryan Coogler, who had previously worked with Michael B. Jordan on "Fruitvale Station" and later with "Black Panther." Jordan's experience playing the MCU villain Killmonger under Coogler's direction had a lasting impact on the actor and his time on the set of "Fruitvale Station" also influenced his career.
Coogler has made his presence known in the industry, and it isn't surprising that the Academy Award nominee would, in fact, inspire others to follow in his directorial footsteps. Many might not realize that one of those people is Michael B. Jordan, who revealed that his frequent collaborator helped push him to direct "Creed III."
Ryan Coogler's words of wisdom motivated the Creed star to direct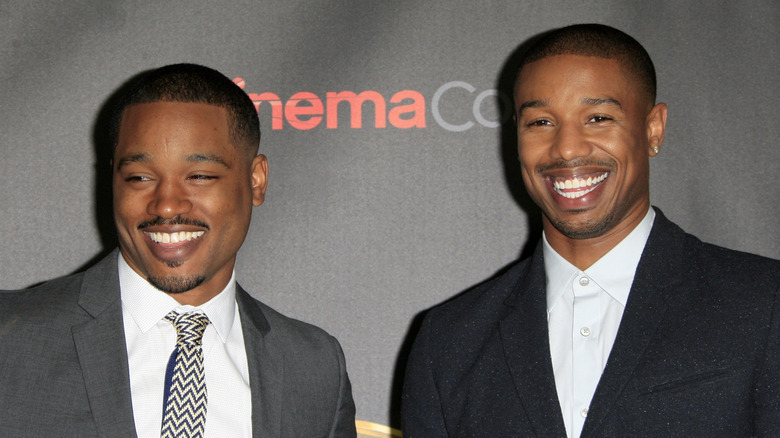 Kathy Hutchins/Shutterstock
Upon deciding when to make the jump into directing, Jordan struggled with determining when to make the big move. But some choice words from Ryan Coogler helped give him the nudge he needed to make it happen finally. When talking to Collider, Jordan revealed, "I was talking to Ryan Coogler, back when we were doing Creed I, and he was like, 'It's never the right time. You've just gotta jump in the deep end and go for it.' He gave me a lot of encouragement. So, I just felt like it was the right time for me." That sound advice went a long way, and it's not surprising given that this isn't the first time Jordan has commented on the influence Ryan Coogler has had on his decision to pursue being a director.
In an interview (via Hola.com), Michael B. Jordan recalled how when they were shooting "Fruitvale Station" in 2013, Ryan Coogler inadvertently "pushed him to want to direct" when the actor saw that a young, ambitious Black man like himself could be given the opportunity to run a production saying, "Man, OK, cool, it can be done." Jordan made the jump to filmmaker less than a decade later with "Creed III," the third chapter in a franchise both he and Coogler helped create together. While its great to see them collaborate on projects, it will be fascinating to witness what the future holds for director Michael B. Jordan, and it's probably safe to assume the third "Creed" feature isn't the last time he will be behind the camera in the director's chair.