What Has Emmy Rossum Been Doing Since Shameless?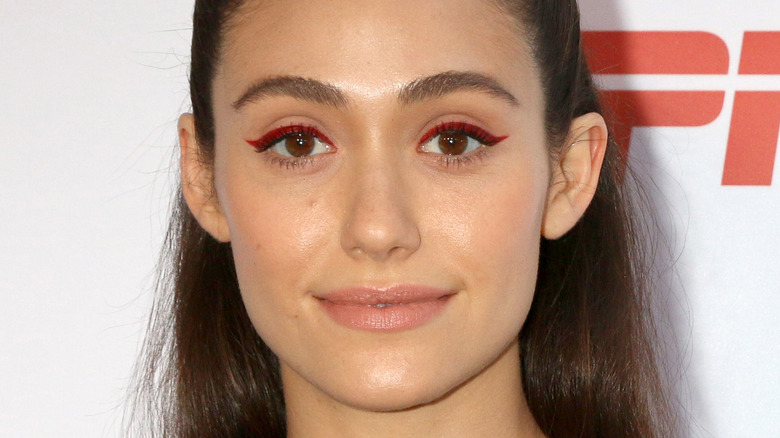 Kathy Hutchins/Shutterstock
Before appearing for nine seasons on the dysfunctional family drama "Shameless," Emmy Rossum seemed like an unlikely choice for the role of the hard-as-nails Fiona Gallagher. Known mainly for her musical skills and her damsel-in-distress roles in "The Phantom of the Opera" and the blockbuster action films "The Day After Tomorrow" and "Poseidon," [co-creator] John Wells hadn't heard the most positive things about Rossum and was hesitant to hire her (via Television Academy Foundation). "I really had to fight for this job. I was told initially that I wasn't right for it," Rossum told Showtime. "Everyone else was cast already, Fiona was the last one to be cast, so it was kind of like a do-or-die situation."
The actress had grown up in the opera and, after auditioning for the Metropolitan Opera's Children's Chorus when she was seven years old, she sang with them for the next five years. "I was 13 and I'd gotten too tall for the children's costumes at the opera, and there was a movie that was being made called 'Songcatcher,'" Rossum said to Showtime. "[The movie] called the opera to find out if they had any kids who could possibly act, too, and they gave my name." After making the film, she decided she wanted to be an actor, too.
Rossum ended up being one of the best characters on "Shameless," and many fans have been wondering what the actress has been doing since leaving the show in 2019.
She can be seen in a new Apple TV+ series
The first role Emmy Rossum took on after leaving "Shameless" was uncredited, playing a caroler in Season 4, Episode 1 ("401 Unauthorized") of "Mr. Robot." The reason for the blink-and-you'll-miss-it cameo is that her husband, Sam Esmail, is the showrunner of "Mr. Robot" and was directing this particular episode. Rossum's next role would be as a mom, and she announced on Instagram on May 24, 2021, the birth of her first daughter.
In 2022 Rossum appeared in the Peacock biographical series "Angelyne," which was a complete, and uncomfortable, transformation for the actress. To look like the flamboyant '80s Angelyne, Rossum spent four to five hours in makeup, wore two pairs of contact lenses, and ended up with painful blisters from wearing fake breasts. But through it all, Rossum just focused on her excitement and how lucky she was to have this opportunity (via The Hollywood Reporter).
Rossum will be returning to television this year, with a role in the highly anticipated Apple TV+ series The Crowded Room, co-starring Tom Holland and Amanda Seyfried. The series will be an anthology and it's not yet clear what storyline Candy, Rossum's character, will have, but we're excited to see what Rossum brings to the table.