Whatever Happened To The Clean Bottle After Shark Tank?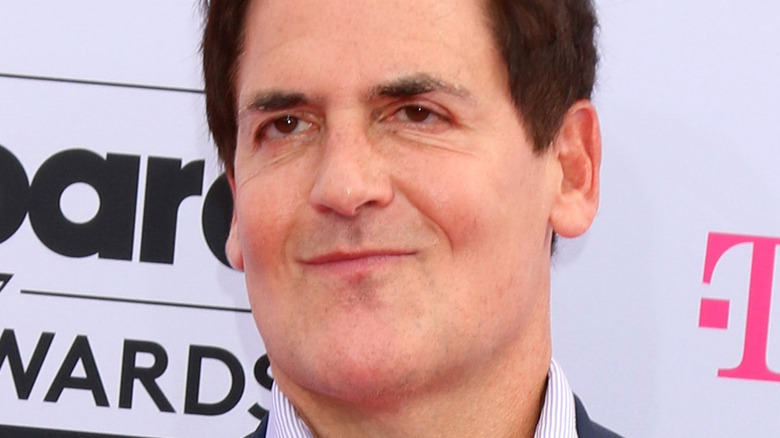 Kathy Hutchins/Shutterstock
Reusable plastic water bottles are great for the environment and for your bank account, but most of them have a drawback: they're notoriously difficult to clean. A water bottle's narrow construction makes it difficult to reach the bottom. On top of that, if it's a squirt-top bottle, the nozzle can also become a mold trap. This can lead to the buildup of all kinds of nasty gunk–but not if it's a Clean Bottle.
The Clean Bottle is what it sounds like: a water bottle that's easier to clean. It accomplishes this by offering an unscrewable cap on the bottom of the bottle as well as the top, allowing for easier access to the bottle's depths. It also features a detachable nozzle.
Entrepreneur Dave Mayer appeared on "Shark Tank" Season 3 in 2012 to pitch the Clean Bottle. His initial ask was for $60,000 in exchange for a 5% equity stake in his company. (He also brought in NBA legend Bill Walton in a Clean Bottle costume to help with his pitch). In the end, Mayer and Dallas Mavericks owner Mark Cuban settled for $60,000 in exchange for an 8% equity stake.
So, how is Clean Bottle doing today?
Clean Bottle is still cleaning up the water bottle industry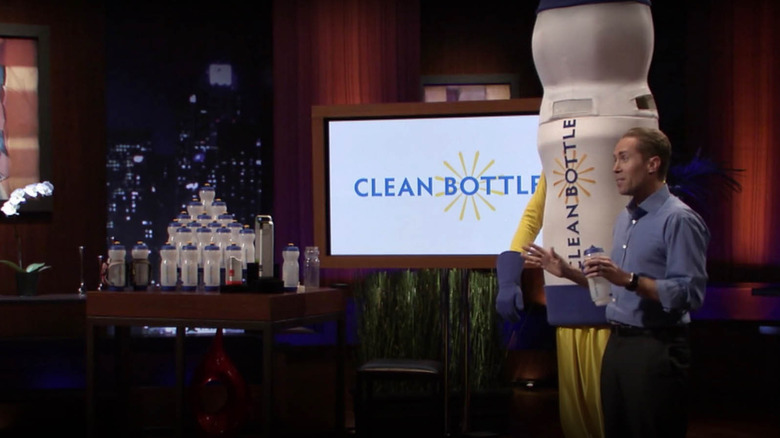 ABC/Hulu
By the time of its "Shark Tank" appearance, Clean Bottle was already doing brisk business. As Mayer explained during his pitch, he founded the company in 2010 and launched the product the following May, right before the Tour de France. The timing was intentional. At the Tour, Mayer hired a Clean Bottle mascot to run alongside the cyclists. The guerrilla marketing campaign netted considerable TV exposure. On "Shark Tank," Mayer claimed to have done $750,000 in sales in the first year. 
After "Shark Tank," the success continued. Mayer's next move was to introduce The Square, a dual-capped water bottle that's shaped like a rectangle so that it won't roll away if dropped. In 2013, Mayer launched a Kickstarter campaign for it. The goal was to raise $20,000, but it actually raised $126,280.00 (per Forbes). Now, Clean Bottle offers seven different products (via Clean Bottle).
The success of these ventures made the Clean Bottle's parent company, Clean Designs, LLC, an attractive prospect for investors. As reported by Bicycle Retailer, in 2018 the Boca Raton-based investment firm Split Peak, LLC purchased the company.
Today, more than 5,000 stores stock the Clean Bottle in six countries (via Clean Bottle). Like the Oogiebear or the DoorBot, the Clean Bottle is a "Shark Tank" success story.