Here's What Happened To Oogiebear After Shark Tank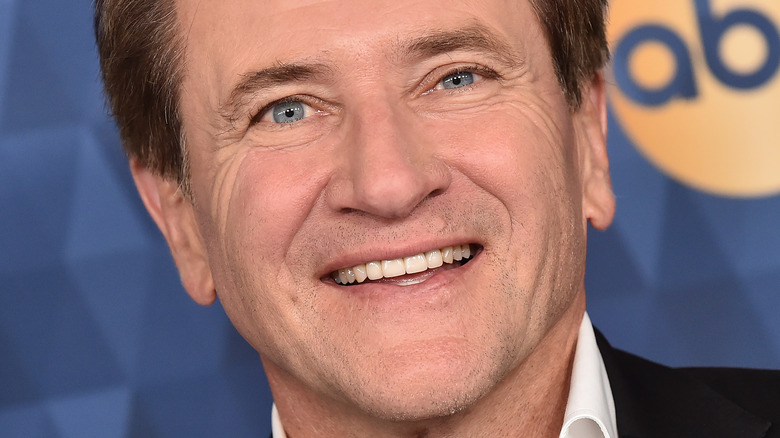 DFree/Shutterstock
The sharks are back in the tank for an all-new, revamped season of ABC's hit reality program "Shark Tank." The show, which sees real-life entrepreneurs approach five to six of the world's most successful investors to secure financial backing for their big idea, has made the jump to live television for its 14th season. "Shark Tank" recorded its first ever live show on September 23, and if the electric response from their studio audience is any indication, this is the one time where a shark jump has bode well for TV.
Among the first batch of contestants to experience this new format was Nina Farzin, an executive from the pharmaceutical industry who "accidentally" became an entrepreneur when she attempted to fill a need she saw in her own family's life. She entered the tank with her husband and a massive valuation of $8 million — especially huge given the nature of her product.  While her invention may not be the cleanest, it could potentially solve a huge problem for parents everywhere.
What is Oogiebear and where can you buy it?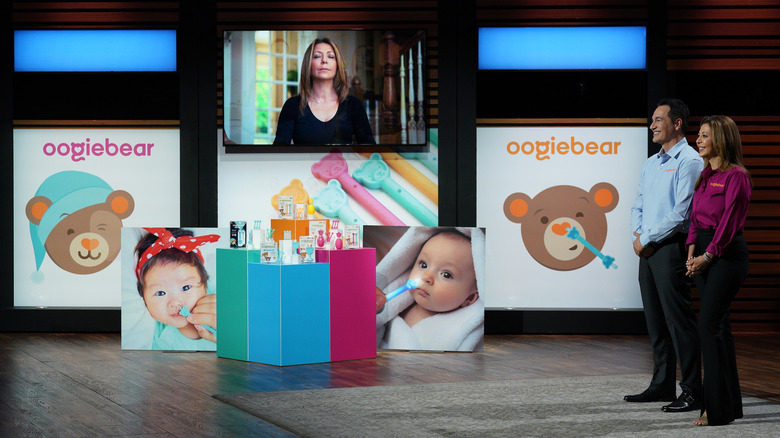 ABC/Christopher Willard
Oogiebear is a handheld device that allows parents to, essentially, pick their baby's nose. If this sounds like a bizarre problem to solve, the sharks certainly didn't think so. When Farzin polled the sharks on who had ever had to clear their baby's nostrils with their hands, all of them responded with knowing exasperation. Farzin entered the tank seeking $400,000 for 5% equity, and — after a surprisingly vicious feeding frenzy — left with a joint deal from Barbara Corcoran and Robert Herjavec for $600,000 ($300k each) in exchange for 10% equity. Though she didn't get the $8 million valuation she proposed, a $6 million valuation is nothing to sneeze at (via CNBC). Farzin proved to be an impressive negotiator, securing one of the most expensive deals on "Shark Tank."
As of today, you can purchase the original Oogiebear baby booger picker on their website — it appears as though their inventory was able to withstand the aggressive bump in exposure "Shark Tank" contestants receive; commonly, websites will crash and products will vanish before preorders are processed. Farzin seems in very high spirits about her "Shark Tank" appearance, with her Instagram showing that she organized a watch party for the episode. She also posted that she's excited to get to work with Corcoran and Herjavec, with Corcoran subsequently joking along in her comments section.