What Roles Has Tom Ellis Taken Since Lucifer Ended?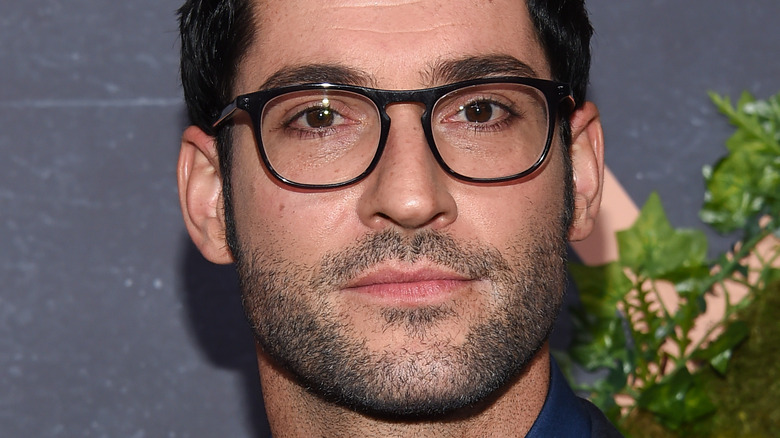 DFree/Shutterstock
The supernatural series "Lucifer" grew a dedicated fanbase over the course of its three seasons on Fox. The series was based on the adventures of Lucifer Morningstar, a DC comics character co-created by writer Neil Gaiman who initially appeared in the comic series "The Sandman" before becoming the lead of his own comic series.
The show, however, revolved around the titular character opting to give up his position in Hell, instead operating a nightclub in Los Angeles. He also becomes a consultant for the Los Angeles Police Department, using his particular abilities to help them catch criminals while also grappling with various supernatural entities.
The show's popularity led it to be picked up by Netflix after it was canceled by Fox. Airing for three seasons on Fox, "Lucifer" ran for an additional three seasons on Netflix before coming to an end in 2021. The series hinged on the work of Tom Ellis as the titular Lucifer, a role he reprised for a brief appearance on the CW crossover event "Crisis On Infinite Earths."
Here are the roles Tom Ellis has taken since "Lucifer" ended.
Ellis is set to appear in a Netflix movie and a Hulu miniseries
Tom Ellis has not appeared onscreen since the end of "Lucifer," instead only lending his voice to the character of Michelin Man in the satirical animated comedy "Robot Chicken."
Ellis' absence, however, hasn't been due to idleness. He is currently filming the Hulu miniseries "Washington Black," based on the 2018 novel by Esi Edugyan. In the series, Ellis plays Christopher Wilde, who goes by "Titch," the brother of a plantation owner in Barbados and a man who owns enslaved people. The story revolves around the titular character, nicknamed "Wash," a man enslaved at the plantation since birth with whom Titch forms a close friendship. Titch teaches Wash how to read and cook and ultimately helps him escape after an incident at the plantation. Ernest Kingsley Jr. Is poised to play Wash, with Sterling K. Brown and Billy Boyd also in the show's cast.
Ellis also reunited with Netflix for the romantic comedy "Players," co-starring in the film with Damon Wayans Jr. and Gina Rodriguez. Ellis will play the male lead in the film opposite Rodriguez, who will be playing Mack, a sports writer who unexpectedly develops genuine affection for Ellis' character.
Lucifer wasn't the first time Ellis led a TV show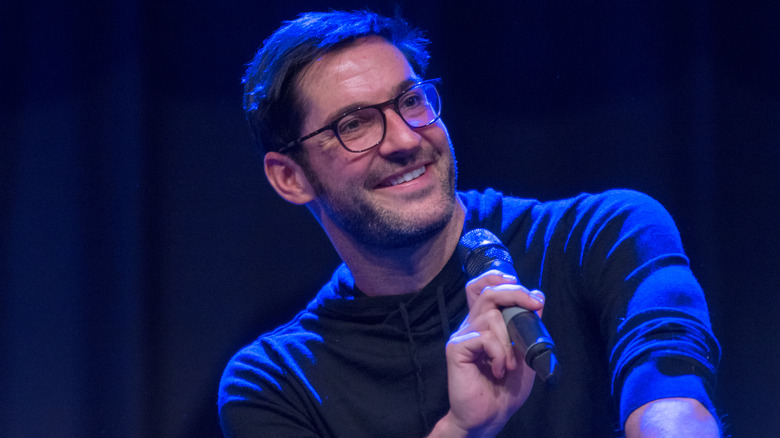 Markus Wissmann/Shutterstock
While Tom Ellis is best known for his work on "Lucifer," he had an illustrious career prior to his appearance on the show. His first major film role was in the 2004 British abortion drama "Vera Drake," where he played a police officer. He also played a recurring character named Dr. Oliver in the BBC soap opera "EastEnders" and made guest appearances in shows such as "Midsomer Murders" and "Doctor Who."
Ellis also played recurring characters on the comedy series "The Catherine Tate Show" and the fantasy series "Merlin," but his most notable role in a comedy to date has been in the BBC series "Miranda." In the series, Ellis plays Gary Preston, the love interest of the titular Miranda, played by Miranda Hart.
"Lucifer" was not Ellis' first lead role in a television show either, as he also played Dr. William Rush, a carefree on-call doctor to the rich and famous in the short-lived USA Network series "Rush." Created by "50/50" director Jonathan Levine, "Rush" also co-starred Larenz Tate, Odette Annable, and Rachel Nichols.
Ellis' last film appearance was in the 2019 romantic comedy "Isn't It Romantic," where he played Dr. Todd.