The Winchesters' Jensen Ackles On The Producing Advice He Got From Supernatural Co-Star Jared Padalecki - Exclusive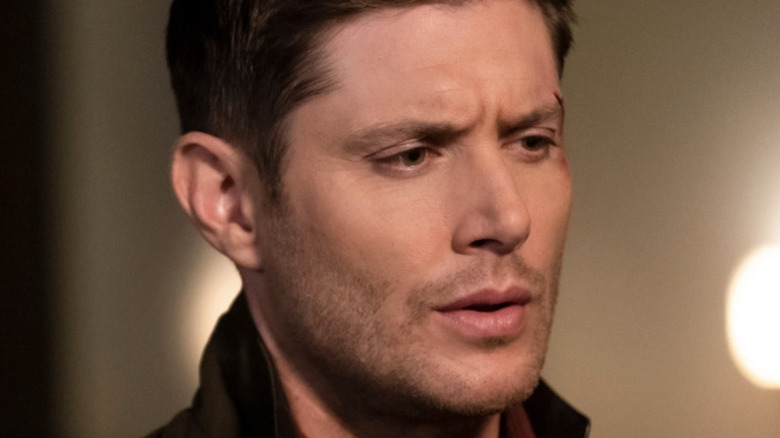 The CW
Jared Padalecki may not appear on "The Winchesters" onscreen, but unsurprisingly, he's helping Jensen Ackles in other ways behind the scenes. The actors respectively played Sam and Dean Winchester on "Supernatural" for 15 seasons, but their characters' impact on pop culture won't be dwindling any time soon. Padalecki went on to star and executive produce The CW series "Walker," and recently just helped launch the show's spinoff "Walker Independence" as an EP. However, Padalecki isn't the only Winchester brother taking on an executive producer role. Alongside his wife Danneel, Ackles is producing the "Supernatural" spinoff "The Winchesters."
The show dives deep into the young lives of Dean and Sam's parents, Mary (Meg Donelly) and John Winchester (Drake Rodger), while Ackles reprises his role as Dean in a narrating capacity. With two years of executive producing under his belt for "Walker" and a third already underway, Ackles and Padalecki have a lot to talk about regarding this post-"Supernatural" journey.
The CW invited Looper to "The Winchesters" press room at New York Comic Con, where we exclusively spoke to Ackles about whether or not he asked Padalecki for producing advice while developing "The Winchesters." Of course, the actors will always be brothers — both on and off the screen.
The OG Winchesters are still bros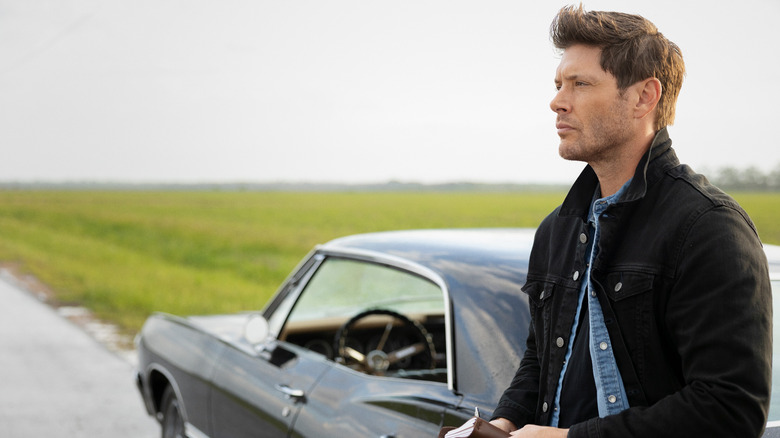 The CW
On whether he's gone to Padalecki for any advice on producing or any input on the show's direction — and if he has any plans to direct the show himself — Ackles said, " Yes, and yes, and yes."
It should come as no surprise to fans that the tight-knit bond Ackles and Padalecki fostered during their "Supernatural" days hasn't gone anywhere. "Jared and I are still very close. We still talk quite a bit, and I have gone to him and asked him questions, largely [about] the behind-the-scenes stuff and business aspects of it," Ackles recalled. "Not necessarily the creative, but 'How are you dealing with studio notes?' And 'How are these calls going?' And 'What are you doing when you get squeezed on this particular part of the budget?'" 
They might not sound like super exciting questions, but every aspect of creating a television series is integral to the final result. 
Keeping with the Winchester family business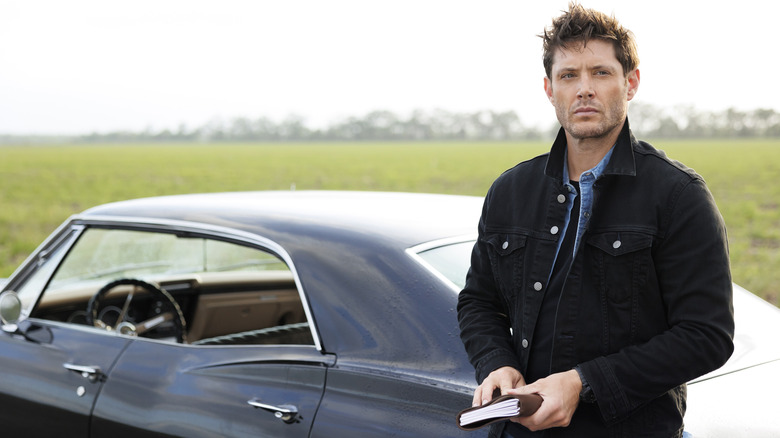 The CW
Ackles added, "It's things that we normally never needed to talk about but now we are talking [about]. We're finding ourselves having these conversations. 'What are you doing about getting a preemptive for three weeks?' That kind of stuff." Ackles' work on the technical components of the series is just as essential as his narration and onscreen work, and it's great to see the brothers working together again — even if it's not on the same show.
Their respective producing journeys have even inspired a whole new working dynamic between the duo. Ackles explained, "it has opened up a whole other part of our lives and [the ability] to discuss things — which, when you're with somebody as much as I've been with him, you think you['ve] pretty much covered all the topics. Now we have a whole new set of topics to discuss and talk about and spitball." 
Well, that's showbiz. There's always something new and exciting to talk about, even when you've bonded like brothers for 15 years. Here's to many more seasons of both "Walker" shows and "The Winchesters" — and the continued friendship between everyone's favorite Winchester bros.
New episodes of "The Winchesters" air Tuesdays on The CW, with episodes streaming on the website the next day.