A Twister Sequel Will Be Spinning Your Way Soon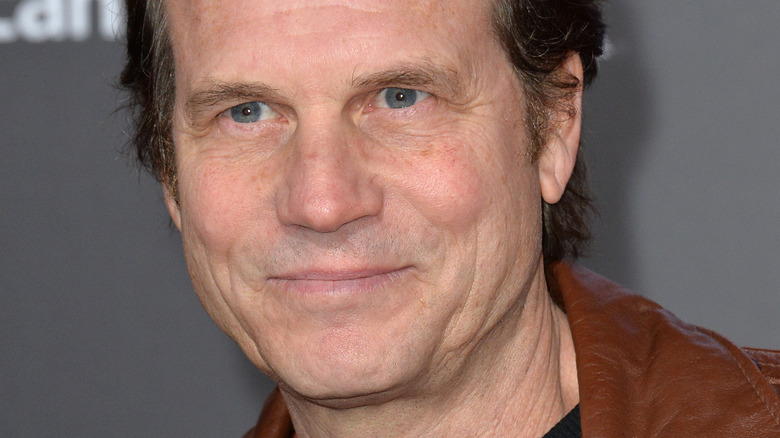 Featureflash Photo Agency/Shutterstock
"Twister" was a massive success when released in 1996, grossing more than $240 million against a $92 million production budget. The Bill Paxton-starring flick has never totally faded from pop culture either. There was a "Twister" ride at Universal Studios in Orlando, Florida that was up and running all the way until 2015. Following Paxton's unfortunate death in 2017, 200 storm chasers across the nation used GPS coordinates to spell out the letters "B.P." on a map in tribute to the actor and his role in the influential movie, per USA Today. 
Before his death, Paxton also floated the idea of a "Twister" sequel multiple times. The original also starred Helen Hunt, Cary Elwes, and Philip Seymour Hoffman, and was co-scripted by "Jurassic Park" author Michael Crichton. 
"I always thought there was a kind of 'Jaws' version of that movie, a little bit of a darker, even more suspenseful version," Paxton told Larry King in 2015, revealing he was still open to a follow-up. Hunt also tried unsuccessfully pitching a "Twister" sequel that centered around a more diverse group of storm chasers, she revealed in 2021. 
After all this time, it looks like a "Twister" sequel is finally moving forward with a script and title already in place. 
Steven Spielberg loves the script for Twisters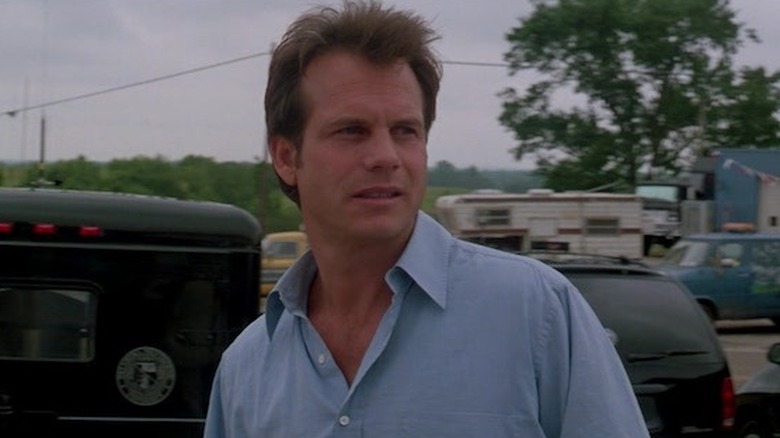 Warner Bros.
In keeping James Cameron's "Aliens" title tradition alive, a sequel to "Twister" titled "Twisters" is currently in the works, according to a new report from Deadline. 
The script is by "The Revenant" screenwriter Mark L. Smith and producer Steven Spielberg reportedly loved it, leading the movie's development to be fast-tracked. Spielberg is involved in the picture through his company Amblin. Producers are currently finalizing a director for the movie. "Top Gun: Maverick" director Joseph Kosinski was previously in the role, but left for another picture with Brad Pitt.
Original "Twister" director Jan De Bont is still around, but unfortunately, he hasn't directed a film since 2003's "Lara Croft Tom Raider: The Cradle of Life," which disappointed at the box office, per Box Office Mojo. Another option sadly no longer available is Bill Paxton, the lead of "Twister." The late actor not only talked up his excitement for a sequel in interviews, and he was also pitching a 3D version himself back in 2010, via Empire Online. Paxton's feature film directing credits already included "Frailty" and "The Greatest Game Ever Played." 
Among those currently under consideration for the directing position, according to Deadline's exclusive report, are "Prey" director Dan Trachtenberg, "Free Solo" helmers Jimmy Chin & Elizabeth Chai Vaserhelyi, and "Kubo and the Two Strings" director Travis Knight. Trachtenberg, however, has already announced that he is not in the running for the job through Twitter.