James Gunn Is In Talks For A Secretive New DC Film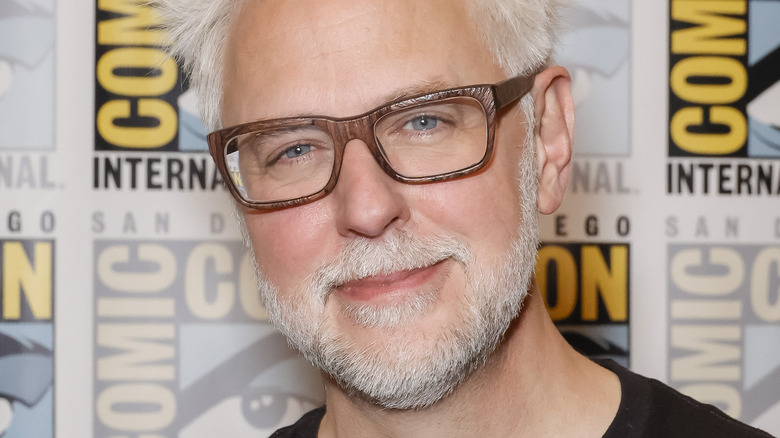 Frazer Harrison/Getty Images
Director James Gunn created something special with 2014's "Guardians of the Galaxy." With the Marvel Cinematic Universe up and running, he took a group of relatively unknown Marvel Comics characters and turned them into bankable mainstream stars. He kept the momentum going with "Guardians of the Galaxy Vol. 2" in 2017, proving that his previous success under the Marvel Studios banner was anything but a mere fluke. With that, it became crystalized that Gunn has a knack for superhero media, so it was only a matter of time before he made the jump to the DC universe.
Following in the footsteps of director David Ayer, who first brought the titular team to the cinema in 2016, James Gunn helmed "The Suicide Squad," which debuted in 2021. Though it didn't make much money thanks to its HBO Max-theatrical hybrid release, it did garner loads of praise from general moviegoers and critics. This paved the way for Gunn to pursue the most unexpected spin-off possible: "Peacemaker." Despite the hatred fans harbored for Christopher "Peacemaker" Smith (John Cena), his HBO Max series proved a huge hit that few expected to enjoy as much as they did.
As it turns out, James Gunn's time with DC is far from over. In fact, he's likely on his way back to the movies with a secret project.
Gunn's next DC project is shrouded in mystery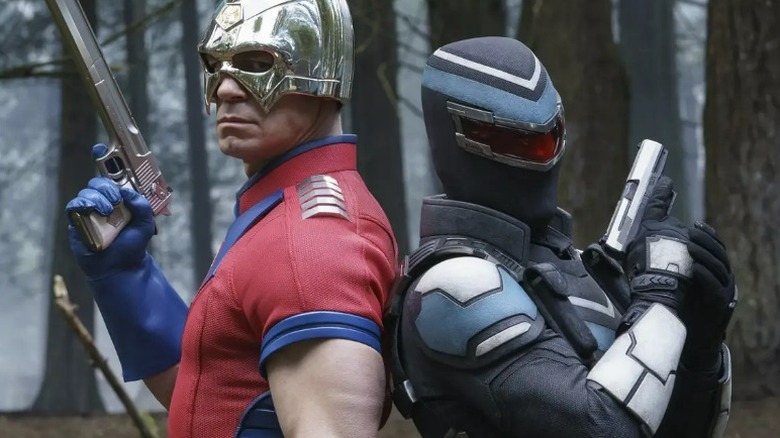 HBO Max
On October 17, 2022, The Hollywood Reporter dropped some important updates for fans of DC movies and TV. The article notes that James Gunn is still very much interested in fleshing out the DC universe. Apparently, Gunn and producer Peter Safran have an idea for at least one — if not more — mystery movie set within the world of caped crime fighters. Sadly, outside of this news tidbit, Gunn's supposed developing DC movie lacks public details. One can only hope that we'll hear and see more about this as time goes on and "Peacemaker" Season 2 (which is very much safe at HBO Max) comes to fruition.
Luckily, if you're hoping to see more from James Gunn in the superhero genre in general, you won't have to wait long to see what he has up his sleeve next. First and foremost, the "Guardians of the Galaxy Holiday Special" will arrive on Disney+ in December 2022, but that's not all. On May 5, 2023, the now-iconic team will join forces at the cinema one last time in "Guardians of the Galaxy Vol. 3." The whole gang, from Peter Quill (Chris Pratt) to Groot (Vin Diesel), will be there, as well as franchise newcomers such as Adam Warlock (Will Poulter), the High Evolutionary (Chukwudi Iwuji), and more.
As we enjoy his next and potentially final MCU outings, it'll be impossible not to wonder what James Gunn has in store for DC next. Fingers crossed that more information comes to light about his mystery movie sooner rather than later.