Yellowstone's Kelsey Asbille Chose Her Words Carefully When Talking About The Show's Future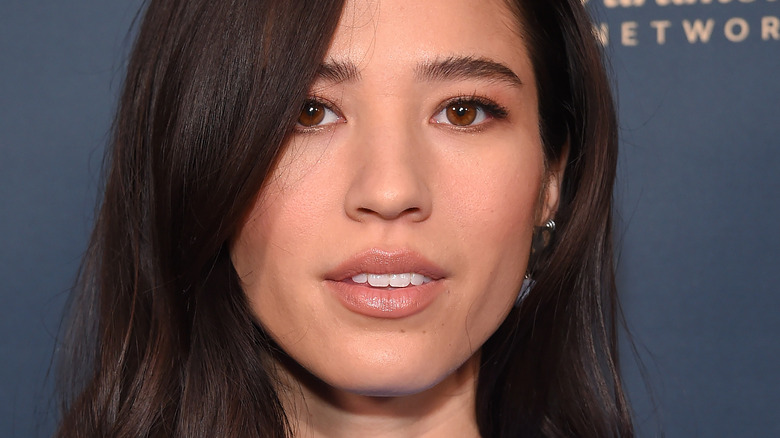 DFree/Shutterstock
When "Yellowstone" premiered in 2018, it was the brainchild of an up-and-coming actor-turned-screenwriter with a knack for modern Western sensibilities. Taylor Sheridan's scripts for "Sicario" in 2015 and "Hell or High Water" in 2016 received critical acclaim, and the latter was nominated for four Academy Awards, including best picture. The credentials helped Sheridan court Kevin Costner as the marquee star for his next project. It was Sheridan's pitch for "Yellowstone" that ultimately got Costner involved. "He said something that I've been doing my whole career," said Costner (via The Playlist). "He goes, 'Look, I want to make one long movie,' [and] I thought, perfect, I like long movies."
Sheridan and Costner couldn't have anticipated just how long "Yellowstone" would be. With four seasons under its belt and a fifth one on the way, the neo-Western series is the linchpin of the Paramount Network, and the prolific Sheridan is one of Paramount+'s most indispensable contributors. Sheridan is behind the "Yellowstone" prequels "1883" and the upcoming "1923," as well as "Mayor of Kingstown" and "Tulsa King." Even with all of those Sheridan projects to keep them busy, "Yellowstone" fans are still chomping at the bit to learn all they can about the show's future. Here's why Kelsey Asbille, who plays Monica Long on the show, was careful to keep any details about the future of "Yellowstone" close to the chest.
Kelsey Asbille was tight-lipped about whether Season 5 would be Yellowstone's last
"Yellowstone" Season 5 premieres on November 13 on the Paramount Network and the Paramount Network app. Though the premiere is weeks away, fans are already eager to dig up any information on the show's future — particularly whether Season 5 will be the show's final season.
Kelsey Asbille is more aware of this than anyone, and she's been careful to remain tight-lipped about the show's future. Since Season 1, Asbille has played Monica Long, granddaughter of Felix Long and wife to Kayce Dutton. When Entertainment Tonight asked Asbille whether the series finale could be arriving soon, the actress coyly deflected. "Oh man, you're gonna get me in trouble," she joked. "We shot [the season finale]. Yes and no. Is that a good answer?"
Asbille has joked before that she's not great at keeping things vague for the press. Ahead of Season 4, she teased a major spoiler about Monica and Kayce. This time, however, she's managed to stay mum on the topic. More details on the future of "Yellowstone" will surely spill as the series continues into 2023.