The Wild History Behind New Orleans Ordinance 4118 From Interview With The Vampire Episode 3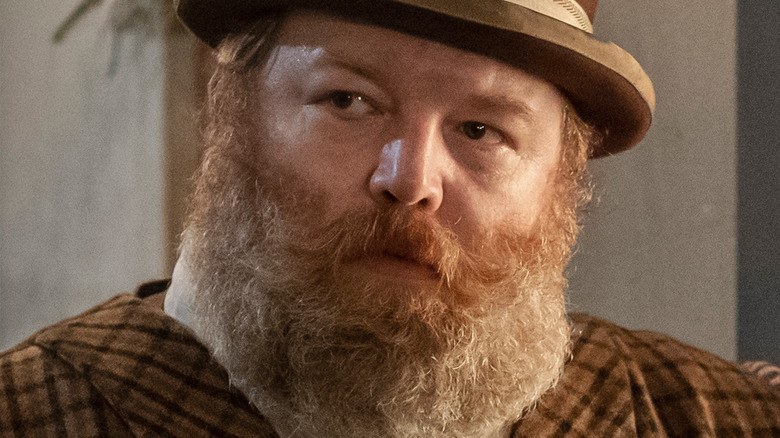 Alfonso Bresciani/AMC
AMC's "Interview with the Vampire" TV series premiered in October of 2022, adapting author Anne Rice's influential vampire novel for a present day audience. As many viewers are likely aware, Rice's book also served as the source material for a 1994 feature film starring Tom Cruise and Brad Pitt as central characters Lestat de Lioncourt and Louis de Pointe du Lac respectively. AMC's version of the story, meanwhile, sets itself apart from both its source material and the film adaptation that preceded it in a number of ways.
For example, the "Interview with the Vampire" show adapts more of the book than the Cruise/Pitt film, without exactly adhering religiously to it. Among some of the innovations entirely new to its story is its setting — AMC's "Interview With the Vampire" takes place in the 1900s, a full two centuries later than Rice's novel, though its Lestat (Sam Reid) and Louis (Jacob Anderson) live in Louisiana just like their literary predecessors.
In "Interview with the Vampire" Episode 3, Alderman Fenwick (prolific "The Boys Presents: Diabolical" voice actor John DiMaggio) lets Louis know that a new law in New Orleans, called ordinance 4118, will require he move the brothel he owns to a racially segregated neighborhood. As it turns out, this ordinance has its basis in the real-life history of New Orleans in the early 1900s.
Ordinance 4118 nearly changed the landscape of 1900s New Orleans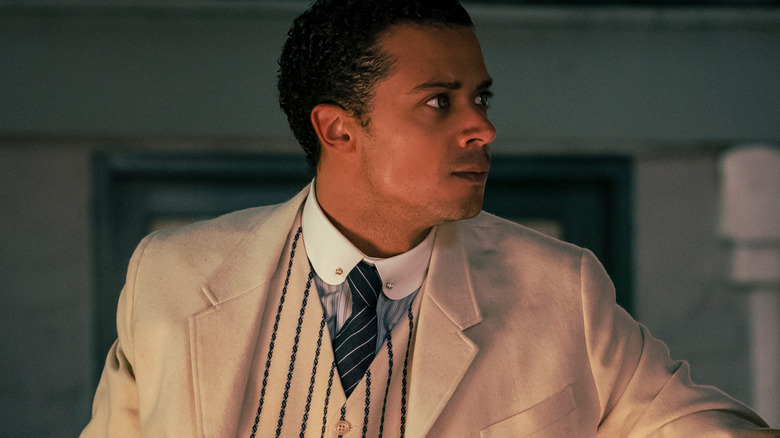 Alfonso Bresciani/AMC
"Interview with the Vampire" Episode 3 explains Ordinance 4118 to viewers as a decree that women of color working in New Orleans' Storyville neighborhood, which functions as its red light district, would have to work in a segregated neighborhood nearby. The impetus for such an ordinance is that American soldiers frequently stop in New Orleans on their way to fight in World War I, and the city intends to encourage soldiers to solely visit brothels run by white owners.
A history of the Storyville neighborhood published by New Orleans Magazine confirms that this discriminatory law was, in fact, instituted in New Orleans in 1917, amidst a wave of Jim Crow laws across the country. A similar history of Storyville on a website for a local museum called The Historic New Orleans Collection describes ordinance 4118 as the first instance of a law racially segregating a residential neighborhood in the city's history. In the end, however, brothel madam Willie V. Piazza fought the ordinance, ultimately securing a win in front of the Louisiana Supreme Court and striking it down before it could affect her business.
In "Interview with the Vampire," the discrimination Louis experiences as a Black man is a major factor behind why he acquiesces to Lestat's offer to transform him into an immortal, powerful vampire. Introducing ordinance 4118 to his story, then, reinforces this aspect of Louis' character by incorporating an unfortunate chapter from New Orleans city history.