The Office Cast Questioned Ellie Kemper's Reaction To The Series Finale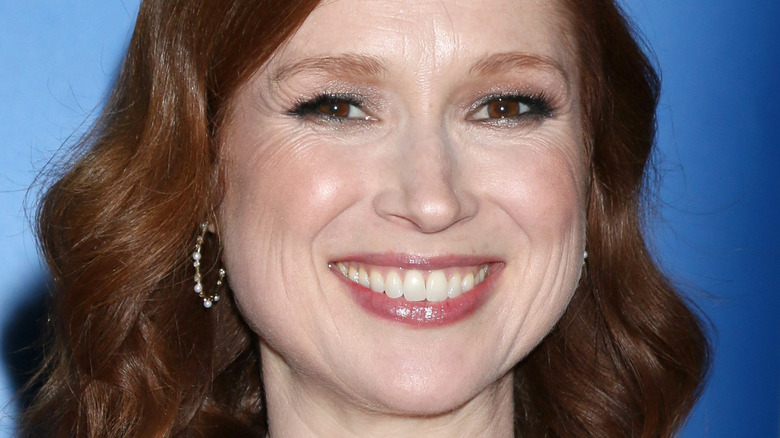 Kathy Hutchins/Shutterstock
Born and raised in St. Louis, Missouri, Ellie Kemper attended John Burroughs School, and one of her acting teachers there was none other than Jon Hamm, according to "Today." Kemper's first acting credit came on the television show, "Neutrino," which just also happened to feature her future "The Office"  alumnus, Ed Helms. However, before Kemper joined the ranks of Dunder Mifflin, she paid her acting dues by working as a comedian. Over the years, Kemper has even performed improv at both the PIT (Peoples Improv Theater) and the Upright Citizens Brigade Theatre in New York City, according to WIRED.
Outside of the character Kemper portrayed on "The Office," Erin Hannon, the actor is best known for her voice work as Crackle on "Sofia the First" and for portraying the lead role on "Unbreakable Kimmy Schmidt." And Kemper was selected by Tina Fey to play Schmidt, according to an interview Kemper had with Willie Geist on "Today." But "The Office" will always hold a special place in the thespian's heart. However, did you know the cast of "The Office" was a little surprised by the way Kemper reacted while filming the series finale?
Kemper was very emotional during the series' finale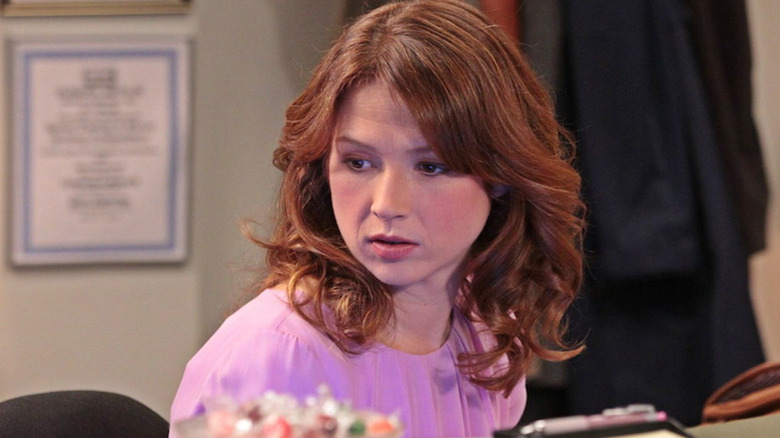 NBC | Peacock
Kemper's emotions got the best of her while filming the finale of "The Office." The series' conclusion marked the end of a show the actress had been a member of for over four years, so shooting the final episode was too much of an emotional whirlwind for her to handle. 
"I was a late arrival on the show, as I mentioned, so I think it was maybe a little mysterious to the rest of the cast," Kemper recalled how filming the finale devastated her in an interview with Today. "I broke down in tears basically every day." And the cast members who'd been there since day one were surprised by Kemper's tears. "'Well, it's like you've only been here for four years, but okay,'" Kemper explained the cast's reaction, but, at the end of the day, Kemper confessed to being an "emotional woman." 
And that's why she couldn't keep it together as "The Office" drew to a close. Kemper realized the overpowering effect the series had on audiences, too, and she thinks fans respond to the show because they can relate to the characters. "There's a heart to the show," Kemper said during the same interview. "So, it doesn't just feel like you're watching some kind of — I don't know — sugary sweet show." And most of all, Kemper appreciates the stories fans have shared with her about how the show resonated strongly enough to help them through tough times in their lives.