Creed III's First Official Posters Pit Killmonger Against Kang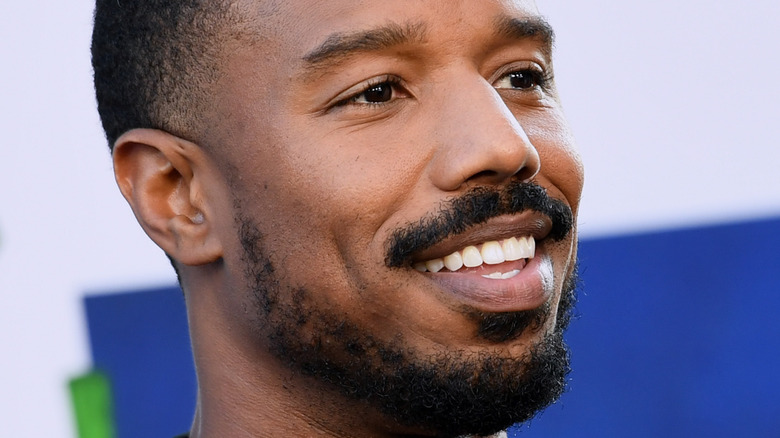 Jc Olivera/Getty Images
Michael B. Jordan certainly has a lot resting on his shoulders regarding the future of Adonis Creed. Not only will he be carrying on the legacy of the "Rocky" franchise for the first time without the Italian Stallion, but he'll also be doing so both in the boxing ring and behind the camera in his directorial debut. Such a daring venture will demand an extra special draw for audiences to come back for a third round, and they'll get it with the supervillain showdown (of sorts) of the century.
Joining former "Black Panther" star Michael B. Jordan in "Creed III" will be Jonathan Majors, an actor who plays a villain set to pose an even greater threat in the Marvel Cinematic Universe than Jordan's Killmonger: Kang the Conqueror, who first appeared in "Loki." Today marks the first glimpse of their characters in the threequel, and honestly, betting on a winner is proving difficult, with both looking like they plan on decimating the other in these intense new teaser posters. Please ring the bell; we dare you.
Creed III posters tease that the champ's competition is linked to his history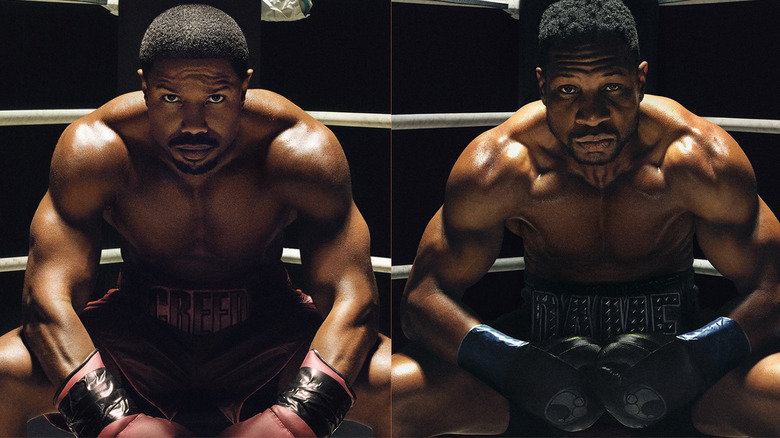 United Artists Releasing
Things are still being kept hush-hush as to just which chapter of Adonis Creed's past Jonathan Majors' character will be reappearing from. So far, all we have is a name — Damian Anderson — but whatever the bond may be, it's enough for him to want to go a few rounds with our favorite prized fighter. Now, of course, we're no boxing experts, but judging by the look of the released posters (via Twitter), Creed certainly looks happy to oblige.
Meanwhile, Anderson Majors is undeniably a force to be reckoned with here, and who knows how much Creed will need to keep his guard up. You can be sure that the supporting cast of Tessa Thompson as Creed's fiance, Bianca, and Phylicia Rashad as Creed's mom, Mary Anne, will be there to help him. Meanwhile, Florian Munteanu will also be returning as Viktor Drago. Could the son of Ivan Drago want another pop at the champ? Either way, this will undoubtedly be an event worth weighing in on. See for yourself when "Creed III" arrives in theaters on March 3, 2023.