NCIS' Brian Dietzen Gets Candid About The Backstory Behind His Character's Signature Glasses - Exclusive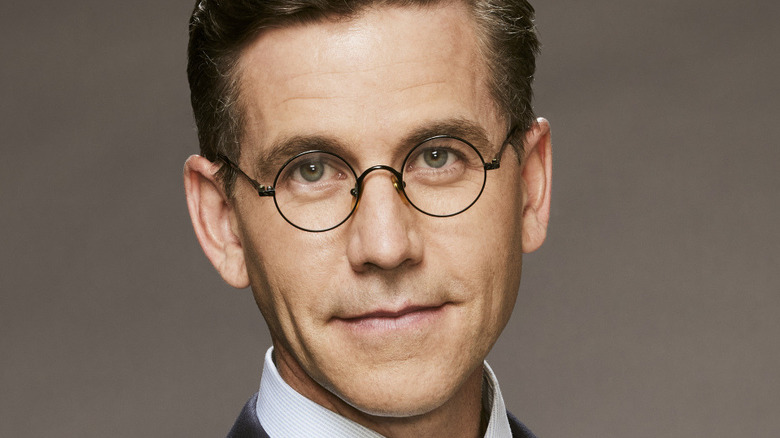 CBS
Sometimes, accessories make the man. And in the case of Dr. Jimmy Palmer on "NCIS," that's true when it comes to his signature circular glasses.
Played by Brian Dietzen, Jimmy has been a staple on the police procedural since Season 1, growing over the course of 20 seasons to be a very integral part of the highly trained Washington, D.C.-based team of agents who investigate crimes connected to Navy and Marine Corps personnel. As chief medical examiner, Dr. Palmer is often tasked with performing autopsies in order to determine if the deaths were natural or a result of foul play.
While a lot of Jimmy's time is spent in the autopsy room, he also visits crime scenes, and in "NCIS" Season 20 — which airs Mondays on CBS — he has been canoodling with Special Agent Jessica Knight (Katrina Law). No matter where he goes, though, his Harry Potter-esque eyeglasses are what make him instantly recognizable.
During a recent interview with Looper, Brian Dietzen explained how they became such a fundamental part of his character, revealing in the process the interesting personal backstory that goes along with them.
Dietzen has owned those glasses since he was 15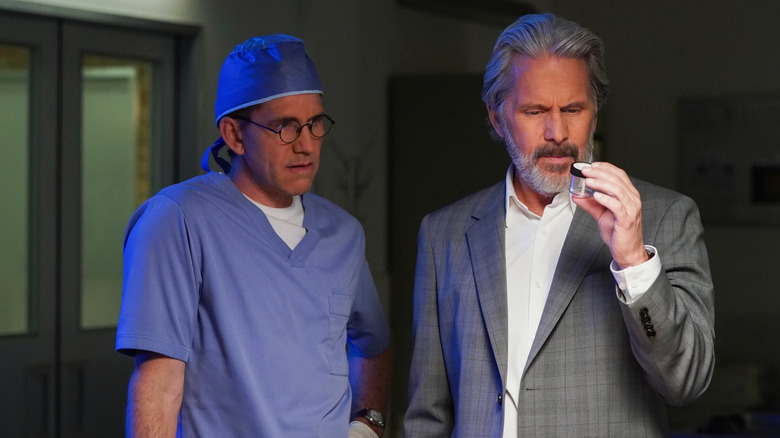 Sonja Flemming/CBS
Before the start of Season 20, Brian Dietzen posted a picture of Jimmy's glasses on Instagram with the comment, "Let's do this," referencing how he was stepping into character once again. That's how recognizable his signature spectacles are.
"My wife pointed out one time when she came up to set ... and I put the glasses on, which I don't wear at home," says Dietzen. "She looks at me and says, 'Man, it really is the glasses. That changes a lot.'"
Those glasses have been a staple in Dietzen's "NCIS" wardrobe since Season 1 — and the actor has actually owned them even longer. "I got those glasses when I was 15 years old, and I've had them for almost 30 years now. I put them on and it's a little trigger that I can feel Jimmy Palmer taking over a bit," he says. "They've become so iconic for the character."
Just how did his own glasses get involved in the show? "I had an audition for a one-day guest star on 'NCIS' in the first season, and I wore reading glasses at the time, but I couldn't find them anywhere. I went and got my backup glasses, which were these little Harry Potter-type glasses that I got when I was 15 years old ... that were the same prescription. I was like, 'Okay, I can read with these, so I'll put them on.' I went into the audition, and I booked the role and they said, 'Bring those glasses with you.' So I did. Then they said, 'Can you come back next week?' I've been doing it ever since."
Season 20 of "NCIS" airs Mondays on CBS at 9 p.m. ET/PT and is available to stream live and on demand on Paramount+.