Who Plays Niles Harper On Law & Order?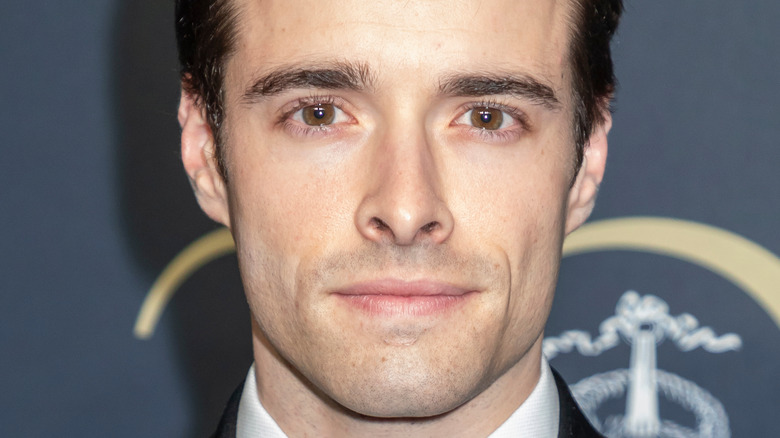 Sam Aronov/Shutterstock
In Season 22, Episode 4 ("Benefit of the Doubt") of "Law & Order," Niles Harper appears in a surveillance video breaking up an argument between victim Christina Watkins (Elina Golde) and disgruntled chef Victor Bernini (Jeremy Crutchley). While he comes across as just a helpful guy, it turns out that Harper is quite the actor. With the help of fellow detective Jerry Ryan (John Bedford Lloyd), they discover murders with a similar M.O. to Watkins in all the cities that Harper has been to for film projects, and cameras and witnesses pinpointing his Tesla near the crime scenes.
The lawyers handling the case, Nolan Price (Hugh Dancy) and Samantha Maroun (Odelya Halevi), are lucky that they're able to get a conviction after much of the evidence is suppressed due to the detectives' lack of a warrant. But throughout, Harper stays calm, cool, and even smiling, easily explaining away all the details that connect him to the crimes. The actor who portrays Harper is still pretty new in the entertainment industry, but his excellent portrayal of a charming killer has many wanting to know more about him.
Niles Harper is played by Corey Cott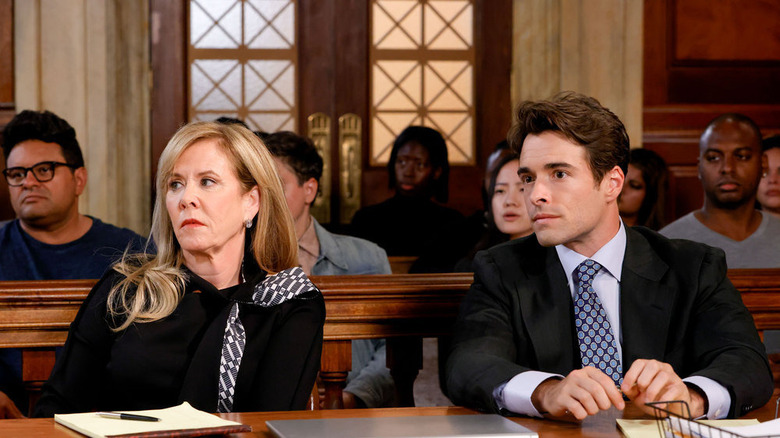 Will Hart/NBC
Corey Cott portrays the sadistic but suave murderer Niles Harper in "Law & Order." Despite making his television debut just eight years ago in an episode of "Madam Secretary," Cott comes across as a seasoned professional. A graduate of the Carnegie Mellon University School of Drama, Cott's resume goes beyond TV and film, with the actor starring in the Broadway shows "Newsies, "Gigi," and "Bandstand" (via Playbill).
In a 2020 interview with Rob Owen, Cott showed a very pragmatic view of acting, telling him, "Acting is acting. Regardless if you're singing, regardless if you're not singing, regardless if you're dancing. If you're telling a story and playing a character, the same technique applies across all mediums."
In between his theater roles, Cott has become a series pro, with roles in "Law & Order: Special Victims Unit," "Z: The Beginning of Everything" with Christina Ricci, and four episodes on "The Good Fight" with Christine Baranski. More recently, he played one of the main characters in "Filthy Rich," alongside Kim Cattrall and Officer Jim Turley in the CBS series "Evil." He also made his Hallmark debut as the lead in "Butlers in Love," in which he delightedly discovered the art of 'butlering' (via TV Insider). Cott is definitely an actor dedicated to his craft — no matter where it takes him in the industry.