Black Lightning Had The CW's Biggest Premiere In Two Years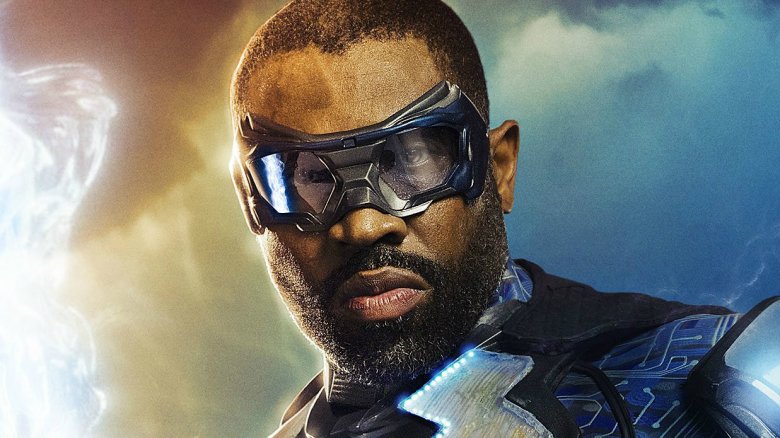 CW
The newest entry in the CW's DC universe is shaping up to be a hit.
Variety reports the series premiere of Black Lightning drew 2.3 million viewers according to Nielsen data. That would make it the CW's highest-rated original series premiere since the launch of DC's Legends of Tomorrow in 2016. The numbers are pretty similar to what the season 2 premiere of Riverdale did in October.
However, it's worth noting that the first episode of Black Lightning didn't do as well as other DC shows on the CW. Arrow debuted with 4.02 million viewers in 2012, The Flash brought 4.54 million viewers two years later, and Supergirl's first CW episode drew 3 million viewers. All of those shows aired at 8PM EST, while Black Lightning was in the 9PM slot.
Anticipation for the series was very high. Starring Cress Williams in the title role, Black Lightning is a little more based in realism and complicated family dynamics than the other CW superhero shows. It centers on a former vigilante who retired from the fight to become the principal of a charter high school. But when trouble begins to find those close to him, Black Lightning is forced back into the fray.
But don't expect to see the character mingling with heroes from the Arrowverse. Black Lightning was originally developed for FOX and has a very different tone from the likes of Arrow and The Flash.
Black Lightning continues on Jan. 23 with "Lawanda: The Book of Hope."