Trevor Noah's Post-Daily Show Plans Include Travel And Producing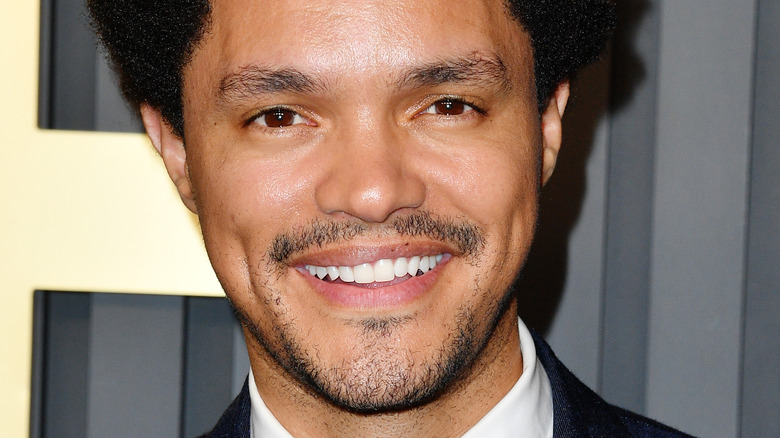 Allen Berezovsky/Getty Images
Many people were first introduced to Trevor Noah when he was the brand new, baby-faced news contributor who joined Comedy Central's "The Daily Show with Jon Stewart" back in 2014. After making regular appearances for about a year, he took the mantle in 2015 when Stewart retired from the Peabody Award-winning comedy news show. But the truth is that it was being "the most successful comedian in Africa," as he says on his website, which got him the gig in the first place, introducing American audiences to a new and refreshing tone of late-night humor.
But the beloved show host recently shocked fans when he announced that he would be leaving in a special message released to the public on September 29. In the announcement video, you can literally hear the audience gasp in surprise when he drops the news. Given that his predecessor hosted the show for 16 years, Noah choosing to leave after less than a decade seems like a premature move. But in a recent late-night interview with fellow talk show host Jimmy Fallon, he spilled the beans about how he'll continue entertaining audiences after his December 8 departure.
Noah wants to end his run on a high note and 'do everything'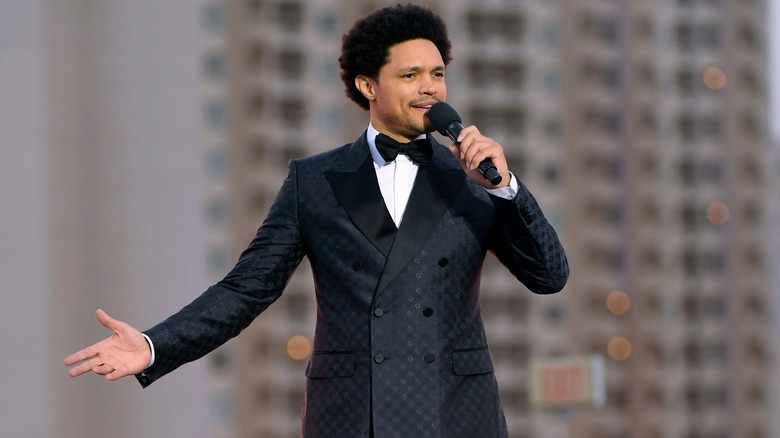 David Becker/Getty Images
In the extended 13-minute interview, Trevor Noah discussed with Jimmy Fallon how he'd prefer to "leave when it's still good, leave when you still love it, leave when you still have the energy to enjoy it," rather than wait until people react to his departure with a dejected ho-hum. They also went into more detail about his post-show plans, and when asked to specify what he meant by "everything, everything, everything," Noah revealed that he wanted to split his time between returning to the standup comedy scene and producing more compelling news content.
Before "The Daily Show," Noah's comedy career in his native South Africa included a tenure as host of his own late-night show "Tonight with Trevor Noah," as well as 11 total comedy specials, which have sold out tickets in venues spanning five different continents (via Comedy Central). He told Fallon how excited he is to get back to traveling the comedy circuit internationally with a specific focus on rekindling his polyglot skills. He recently lamented in a Bobby Bones Show radio interview that he only speaks four or five languages now due to not being able to travel and practice with locals.
He also wants to put on his producer hat more often. Noah's appearance on Fallon included the promotion of an upcoming MSNBC docuseries called "The Turning Point," which his production studio Day Zero helped put together (via Deadline). Overall, he expressed a desire to examine "news stories with a longer lead, with a bit more patience, [and] with a bit more time to build a little more context." In a world where knee-jerk, clickbait news headlines are the dominating norm, his future work should give audiences a refreshing change of pace.