The Daily Show's Trevor Noah Just Made A Surprising Announcement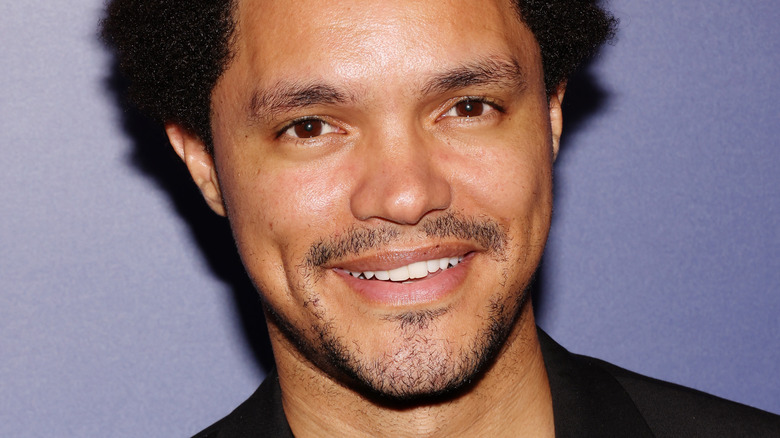 David Livingston/Getty Images
For decades, talk shows have been all the rage on television, and it's not difficult to understand why they've caught on. All it takes is a couple of couches, a charismatic host (like these iconic individuals), and a handful of entertaining segments to make one work. Among the most famous are "The Late Show" and "The Tonight Show," which have had a revolving door of hosts throughout their TV tenures. Though a relatively recent addition to the small screen landscape, "The Daily Show" has become a fan favorite in its own right, thanks predominantly to those who've taken up hosting duties.
Debuting in 1996, Craig Kilborn hosted "The Daily Show" for two years before handing the reigns off to its most well-known host, Jon Stewart. Beginning in 1999, Stewart used the show as a means to cover relevant social and political topics, interview noteworthy folks, and pull off the occasional sketch — often with a humorous or satirical twist. However, come 2015, Stewart elected to leave the show behind, passing it off to a then-relative unknown named Trevor Noah. In the years since, Noah has found success following a similar format to that of Stewart while putting his own twist on the show.
With roughly seven years of "Daily Show" experience under his belt, Trevor Noah made a surprising announcement on September 29, 2022.
Noah is leaving The Daily Show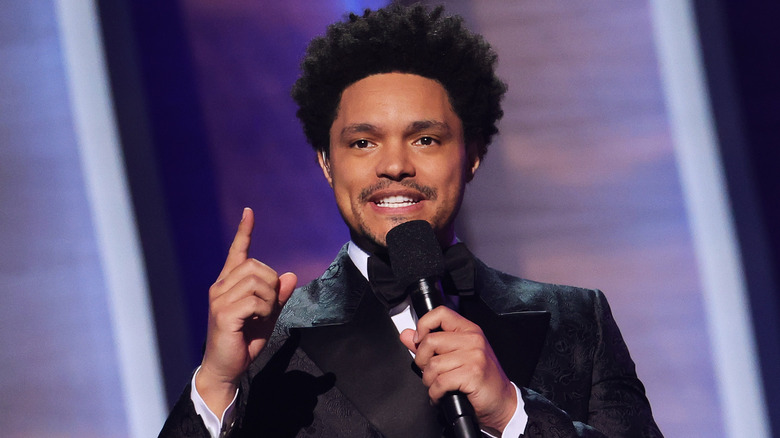 Rich Fury/Getty Images
As reported by Variety on September 29, 2022, Trevor Noah's run on "The Daily Show" is coming to an end. He announced his impending departure during the filming of an upcoming episode, reflecting on his "Daily Show" tenure and thanking all who've made the program a success for all of their hard work and dedication. "After seven years, I feel like it's time," he said, adding, "There's another part of my life I want to carry on exploring." Noah notes that he doesn't have a concrete date to announce as his official farewell, but the end of his time behind the desk is indeed coming to a close soon.
"We are grateful to Trevor for our amazing partnership over the past seven years. With no timetable for his departure, we're working together on next steps," a representative of the Paramount Global cable network said in a statement. "As we look ahead, we're excited for the next chapter in the 25+ year history of 'The Daily Show,'" they continue, making it seem as though there is a future for "The Daily Show" beyond Trevor Noah. Time will tell if this holds true and who will ultimately step up to replace him, so make sure to keep an eye out as this situation continues to unfold.
Trevor Noah more than left his mark on "The Daily Show," but as the old saying goes, all good things must come to an end. Surely, wherever he goes next, he'll thrive.