Grey's Anatomy Fans Didn't Expect To See Modern Family's Nolan Gould In Season 19 Episode 2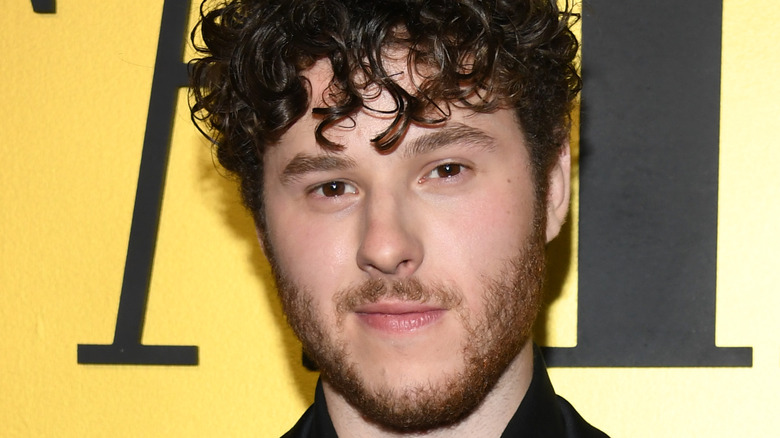 Jon Kopaloff/Getty Images
As a 10-year-old when it began and a 21-year-old when it ended, Nolan Gould grew up before "Modern Family" fans' eyes. Luke Dunphy is a mischievous kid — getting his head stuck in banisters and "accidentally" shooting his sister with a BB gun — however, Nolan is nothing like his character, having graduated from high school at 13. Despite being a member of the high-IQ community of Mensa, he told the Wall Street Journal in a 2013 interview, "That doesn't make me all-knowing. I don't really know, like, everything. I'm good at certain things."
Since "Modern Family" ended in 2020, Nolan has been busy taking more grown-up roles, trying to show that he's no longer the lovable kid from the beloved sitcom. After appearing in three episodes of the satire "What's Up North" in 2020, he filmed "Camp," a coming-of-age film co-starring Joey King. He also just finished filming "The Nana Project" and "Miranda's Victim," co-starring alongside Donald Sutherland and Abigail Breslin. "Grey's Anatomy" fans were pleasantly surprised to see Gould make an appearance on Season 20, Episode 2 ("Wasn't Expecting That") as an ill college student that shows up to Grey Sloan seeking help.
He plays a college student with an unknown illness on Grey's Anatomy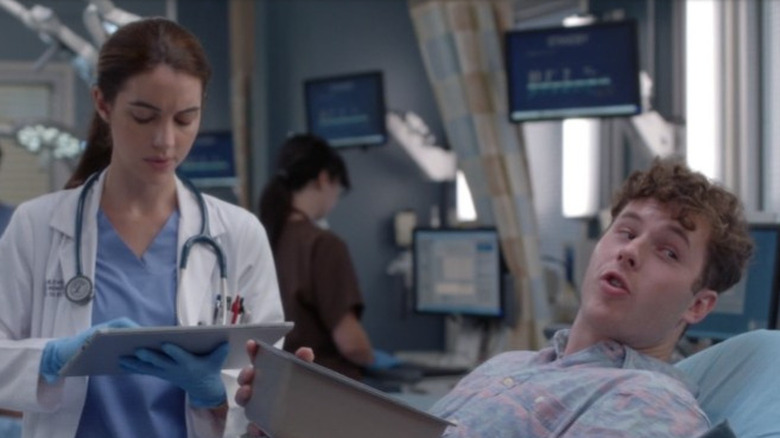 ABC
When two college students come into Grey Sloan Memorial Hospital throwing up and saying they both ate the same leftover rice, the new interns, Dr. Simone Griffin (Alexis Floyd) and Dr. Jules Millin (Adelaide Kane), initially assume they had food poisoning. But suddenly, one of them begins having trouble breathing, and Millin notices a rash spreading all over his body. They contact Dr. Grey (Ellen Pompeo) and Dr. Webber (James Pickens Jr.), and things go from bad to worse when Dr. Griffin discovers he was never immunized against meningococcus. Fans couldn't get over the fact that Nolan Gould — Luke Dunphy — was the college student.
"Luke Dunphy at Grey Sloan is a twist I didn't see coming," tweeted @KenyanSquadie. Viewers immediately began equating Gould with his "Modern Family" persona, wondering where his sister, Alex, was. Twitter user @_chefkay tweeted, "You're telling me perfectionist Claire Dunphy NEVER VACCINATED LUKE DUNPHY?!??!" Other viewers suggested someone needed to call his parents, while @melxss_aa tweeted, "I swear, if Luke Dunphy is gonna die on 'Grey's Anatomy,' Phil won't survive that."
"Modern Family" may have ended two years ago, but it's evident by fans' reaction to Nolan Gould's appearance on "Grey's Anatomy" that there is still a lot of love for his portrayal of Luke Dunphy.