Get Your First Look At Zac Efron As Ted Bundy In Biopic Extremely Wicked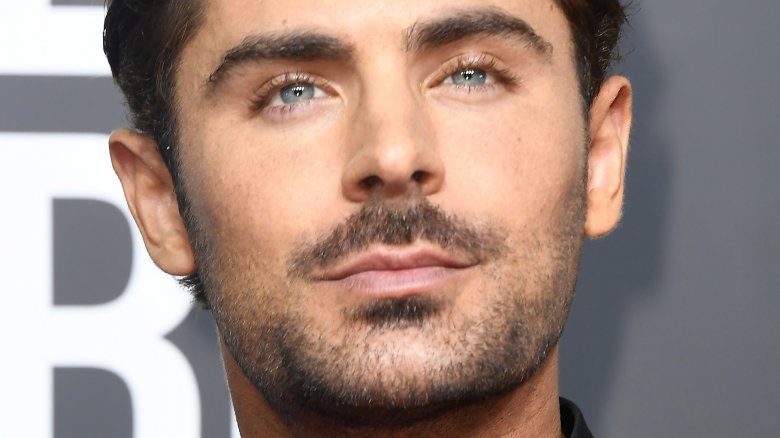 Getty Images
He's certainly not at East High anymore.
One-time Disney Channel actor turned bonafide film star Zac Efron shared a spine-chilling snap of himself as serial killer Ted Bundy, the massive role he takes on for director Joe Berlinger's upcoming movie Extremely Wicked, Shockingly Evil and Vile. 
Efron posted the exclusive behind-the-scenes photo to his Twitter page, keeping the caption simple to let the eeriness of the black-and-white first look speak for itself. "Meet Ted," the 30-year-old star wrote. 
Reactions to the photo have been equal parts hilarious and enthusiastic, with one Twitter user writing, "Don't think I quite wanna meet Ted... but I'm very eager to see your performance." Another tweeted in response to Efron's post, "Zac is about to be TED BUNDY! It's like High School Musical but a little more murder-y." Others took a cheekier route, writing that the actor would literally "kill it" as Bundy in the movie. 
Over on Instagram, Berlinger confirmed that filming on Extremely Wicked, Shockingly Evil and Vile will kick off this Thursday (January 18). "Excited to be doing time on my new Zac Efron and Lily Collins movie," the director said in a desaturated photo of himself holding a Salt Lake County booking placard in his hands, the same one Efron's Bundy is seen clutching. "We start shooting tomorrow... #moviemagic."
Collins, the 28-year-old actress who recently starred in Netflix's To the Bone and Okja, joins Efron as Elizabeth Kloepfer, the girlfriend of Ted Bundy who was none the wiser to his unspeakable actions during the height of his criminality. Kloepfer eventually turned Bundy in after denying the horrific accusations lodged against him. Collins, too, shared a photo from behind the scenes of Extremely Wicked, Shockingly Evil and Vile earlier this week. "Camera testing 1, 2, 3..." she wrote in the caption of an Instagram post that shows a piece of paper reading "Ted + Liz" sitting on a wooden table. 
Extremely Wicked, Shockingly Evil and Vile also stars John Malkovich as Edward Cowart, the judge who presided over Bundy's 1979 murder trial and who sentenced him to death, setting Bundy up for his eventual execution in 1989. The film doesn't yet have a release date, but we'll update you as soon as that announcement is made. 
In the meantime, well, meet Ted below. 
Meet Ted. #BehindTheScenes 🎬 pic.twitter.com/42IREG2kX6

— Zac Efron (@ZacEfron) January 17, 2018