Zac Efron To Play Serial Killer Ted Bundy In Upcoming Thriller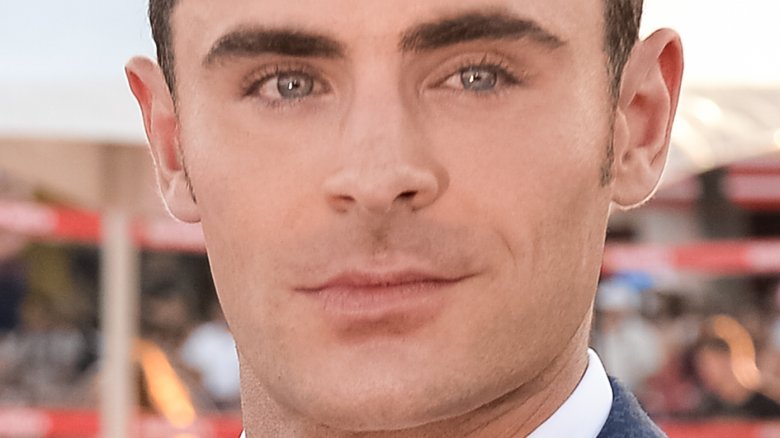 Getty Images
Well, this certainly is a far cry from High School Musical.
According to The Hollywood Reporter, Zac Efron has been cast as the infamous serial killer Ted Bundy in the upcoming psychological thriller film Extremely Wicked, Shockingly Evil and Vile.
Documentary filmmaker Joe Berlinger (Paradise Lost: The Child Murders at Robin Hood Hills) is set to direct the film, working from a script penned by Michael Werwie. The film is told through the perspective of Bundy's longtime girlfriend, Elizabeth Kloepfer, who spent most of their relationship denying the murder accusations brought against Bundy. Ultimately, Kloepfer turned Bundy in. But it wasn't until Bundy's pre-execution confessions that she was made aware of her ex-boyfriend's true, chilling nature. As Bundy approached the end of his death row sentence, he began to reveal, in gruesome and extensive detail, the full scope of the 30 homocides he committed between 1974 and 1978.
Extremely Wicked, Shockingly Evil and Vile will be produced by Voltage Pictures. Filming is slated to begin Oct. 9.
Producer Nicholas Chartier gave a statement (via Deadline) regarding Efron's casting. "I have been trying to work with Zac Efron for a long time. From his dramatic turn in Paperboy to his hilarious performance in Neighbors, he continues to impress audiences and critics alike with his extraordinary versatility and range."
Likewise, producer Michael Costigan stated that Efron is "perfect casting" since he can "play both the depth and the charm that [Bundy] had in equal measures, and which allowed him to manipulate [his victims] in such a terrifying way." The producer revealed a few of the film's influences, likening the project to the Jake Gyllenhaal-led Nightcrawler and the gripping HBO documentary series The Jinx.
Before Efron takes a dark turn for Extremely Wicked, Shockingly Evil and Vile, fans can see him in something decidedly more lighthearted. Efron stars in Baywatch, out in theaters on May 25. Until then, find out which superhero Efron almost played.