The Last Movie Robbie Coltrane Was In Before He Died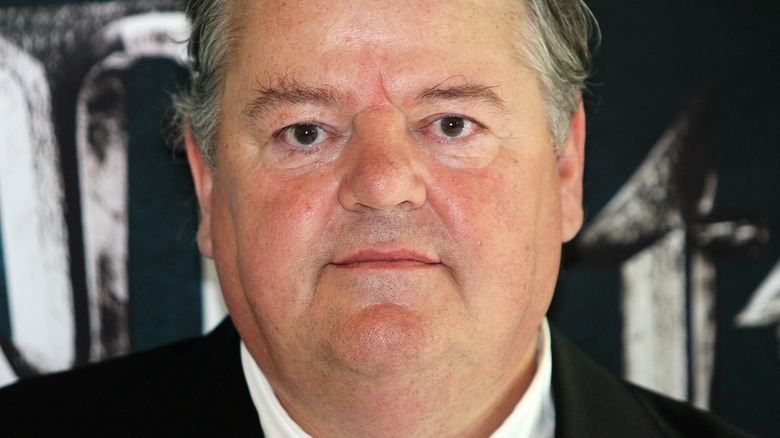 Dave Hogan/Getty Images
The late Robbie Coltrane, who passed away October 14, 2022, at the age of 72, is best known as the loyal, generous Rubeus Hagrid from the "Harry Potter" franchise, a character with a heart of gold who cared just as much about the unwanted and unusual creatures of the world as he did for his friends and family. But many "Harry Potter" fans don't realize how varied and prolific of a career Coltrane had outside of his illustrious role as Hagrid.
Early in his career, he had small roles in films like "Flash Gordon" and "National Lampoon's European Vacation," but he was better known for comedy, co-starring in various comedy and sketch comedy shows between 1983 and 1987. In 1983 he starred in "Alfresco," a sketch comedy show that also featured Stephen Fry, Hugh Laurie, and Emma Thompson, and would prove to be one of many collaborations Thompson and Coltrane had together. In 1987 the two also starred in "Tutti Frutti," a series about a Scottish rock and roll band that later became a cult hit, and eventually, Thompson also joined the "Harry Potter" franchise as Professor Trelawney.
Coltrane and Thompson became good friends, with Thompson telling ITV's The South Bank Show that "He's always chosen to be as alive as he could be, and that's brought him a lot of pain and discomfort, but I think also an awful lot of satisfaction." Coltrane's last film would be with his longtime friend, Thompson.
His last film was 2014's Effie Gray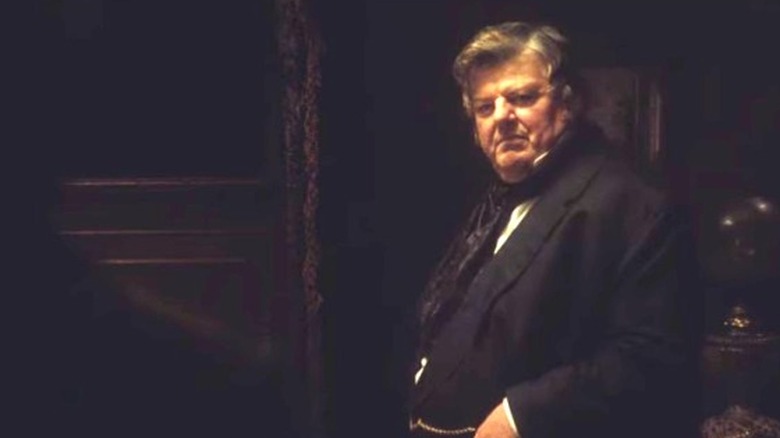 Universal Pictures
In 2014 Robbie Coltrane would make his last film, a period piece called "Effie Gray," which also co-starred Dakota Fanning, Tom Sturridge, Emma Thompson, and Greg Wise. Written by Thompson, the biographical film focused on the relationship between art critic John Ruskin (Wise) and his wife, Euphemia "Effie" Gray (Fanning), and their marriage and eventual annulment. The film was a reunion of sorts, not only for Thompson and Coltrane but fellow "Harry Potter" alum Julie Walters (who plays Molly Weasley in the fantasy films).
Coltrane plays the Doctor who examines Effie after a reluctant Ruskin (Wise) calls him. The doctor chastises Ruskin for letting his mother (Walters) give Effie a tonic with laudanum in it, and for not noticing that Effie has also been losing hair. He tells him, "In my opinion, there is nothing wrong with your wife that simple love and attention will not cure."
Thompson had told The South Bank that what she wished for Coltrane was for him to "spend as much time as he wants and needs with his nuts and bolts, oiling his calm side, in his little boat, laughing." Given their strong bond, it seems fitting that his last film would be with Thompson.