Everything Coming To Hulu In February 2018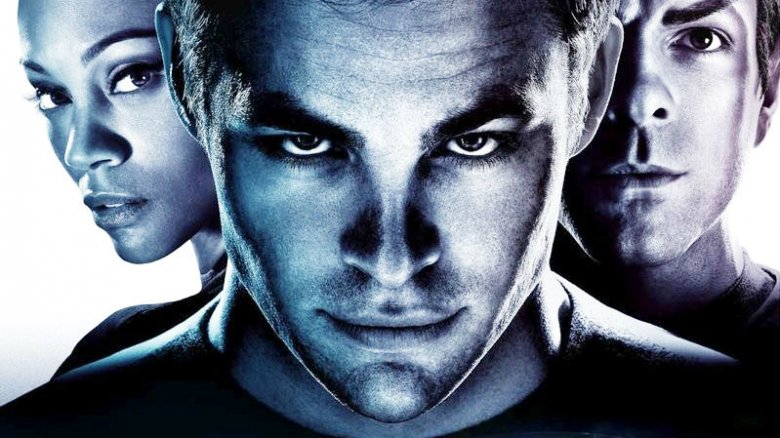 Paramount
While Netflix seems to focus more and more on original content, Hulu is more than happy to snag as many of your favorite TV shows and movies as possible. 
The streaming service revealed the lineup of new releases for February, and it's loaded with plenty of stuff you may have forgotten you love. On the TV side, Hulu will have the complete run of Everwood, One Tree Hill, Parenthood, and Cougar Town, along with the series premiere of A.P. Bio, the NBC sitcom that may take Glenn Howerton away from It's Always Sunny in Philadelphia.
As for movies, there will be a lot to like. The 2009 reboot of Star Trek will be available, as will Sin City, The Hurt Locker, Detroit, Blazing Saddles, and The Warriors. 
Take a look at everything coming to Hulu below.
Available February 1 
Cougar Town: Complete Series (ABC)
Dirt: Complete Series (ABC)
Everwood: Complete Series (WB)
Face Off: Complete Seasons 1-10 (Syfy)
Nightcap: Complete Season 2 (Pop)
One Tree Hill: Complete Series (WB)
Real Humans: Complete Seasons 1 & 2 (Endemol) 
A Date for Mad Mary (2016) 
A Fish Called Wanda (1988)
Agent Cody Banks (2003)
Agent Cody Banks 2: Destination London (2004)
Akeelah and the Bee (2006)
Amelie (2001)
American Idiots (2013)
The Animal (2001)
An Officer and a Gentleman (1982) 
Asterix & Obelix: Mission Cleopatre (2002)
The Benchwarmers (2006) 
Black Spurs (1965)
Blazing Saddles (1974)
Casi Divas (2008)
Charm School (2007)
Confessions of A Dangerous Mind (2002)
The Cutting Edge (1992)
The Cutting Edge: Going for the Gold (2006) 
Daybreakers (2009)
Gang Related (1997)
The Good the Bad and the Ugly (1967) 
The Goods: Live Hard, Sell Hard (2009)
Hannah Montana & Miley Cyrus: Best of Both Worlds (2008)
Harsh Times (2006)
The Haunting (1999)
He Said, She Said (1991)
Hoodlum (1997)
The Hurt Locker (2008)
Intersection (1994)
Keeping Up with the Steins (2006)
Larry the Cable Guy: Health Inspector (2006)
Lulu on the Bridge (1998)
Manhattan (1979)
Manhunter (1986)
Mermaids (1990)
Michael (1996)
Mystic Pizza (1988)
Nine Queens (2000)
Perfect Stranger (2007)
Red Dawn (1984) 
Redline (2009)
Rollerball (1975)
Rollerball (2002)
Frailty (2001)
Running Scared (1986)
Rustlers' Rhapsody (1985)
Sabrina (1995)
Sin City (2005)
Slow Burn (2000)
The Spirit (2008)
The Swan Princess: A Royal Family Tale (2004)
The Swan Princess: Princess Tomorrow, Pirate Today (2016)
The Swan Princess: Royally Undercover (2017)
Swimming with Sharks (1995)
Terms of Endearment (1983)
The Thaw (2009)
The Warriors (1979)
Things You Can Tell Just By Looking At Her (1999)
Available February 2
A.P. Bio: Season 1 Premiere (NBC)
Available February 4
Broad City: Complete Season 4 (Comedy Central) 
My Dead Boyfriend (2016)
Available February 5
Archer: Dreamland: Complete Season 8 (FXX) 
Beach Rats (2017)
The Challenge (2017)
Weiner (2016)
Available February 6 
Charged: The Eduardo Garcia Story (2017)
Danica (2017)
The 60 Yard Line (2017)
Available February 7
A Taxi Driver (2017)
Available February 8
Gary Unmarried: Complete Seasons 1-2 (ABC)
Perception: Complete Seasons 1-3 (ABC)
The PJ's: Complete Seasons 1-3 (ABC)
Available February 9 
Brockmire: Complete Season 1 (IFC)
Available February 11 
Lucky (2017)
Run the Tide (2016)
Available February 12 
Along for the Ride (2016)
Honeymoon (2014)
It Happened in LA (2017)
The Two Faces of January (2014)
Tom of Finland (2017)
Available February 13 
Christmas in the Heartland (2017)
Drinksgiving (2017)
Available February 14
National Lampoon Presents Cattle Call (2008)
Star Trek (2009)
Available February 15
Parenthood: Complete Series (NBC) 
28 Hotel Rooms (2012)
An Ideal Husband (1999)
Birthday Girl (2001)
Fresh (1994)
Gunnin' For That #1 Spot (2008)
Monogamy (2011)
Next (2007) 
Rebirth (2011)
The Exploding Girl (2010)
Available February 16
Cardinal: Complete Season 2 (eOne)
Available February 17
The Long Road Home: Complete Season 1 (Nat Geo)
Available February 18 
Pocket Listing (2015) 
Thanks for Sharing (2013)
Available February 19
White Bird in a Blizzard (2014)
Available February 20
Above Ground Level: Dubfire (2017)
Available February 21
Once Upon A Time (2017)
The Villainess (2017)
Available February 23
Detroit (2017) 
Available February 26
Love is Thicker than Water (2016)
Available February 27 
Good Girls: Season 1 Premiere (NBC) 
The Voice: Season 14 Premiere (NBC) 
Alien Psychosis (2017)
Available February 28
The Looming Tower: Season 1 Premiere (Hulu Original)