Viola Davis Says The Key To A Great Showrunner Involves Connecting The Show To Real Life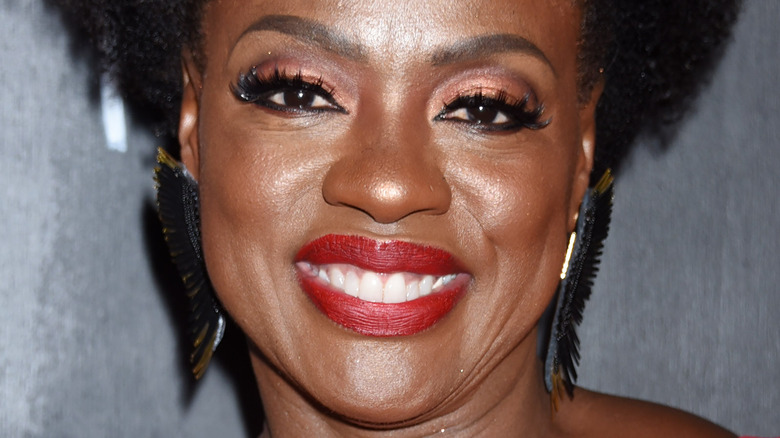 Ga Fullner/Shutterstock
While she's most well known for her Academy Award-nominated performances in films like "Fences" and "Doubt," Viola Davis has been working on television consistently since the late 1990s. She appeared in productions such as the medical drama "City of Angels," the sci-fi legal-drama mash-up "Century City," and the dramedy "United States of Tara." She even had a brief stint on "Law & Order: SVU." It wasn't until 2014 that Davis headlined her own blockbuster series "How To Get Away With Murder." Created by television veteran Shonda Rhimes, the legal thriller became a critical darling, nabbing 10 Emmy nominations over its six-season run. Davis, who also served as a producer on the series, walked away with an outstanding lead actress statue in 2015, further cementing her status as one of Hollywood's most respected actors.
Having worked in films and television for over three decades, Davis has seen several showrunners come and go. As the Golden Age of Television continues, showrunners receive unprecedented acclaim and celebrity status. Writers like Ryan Murphy, Michaela Coel, and Amy Sherman Palladino have become household names with their offerings, achieving superstardom on the small screen. But just as it takes a village to raise a child, it takes a showrunner and a dedicated team of writers to bring a series to life.
While each showrunner has a different philosophy, Davis recently revealed that a great head writer has to be able to connect their show to real life, which in turn makes it easier for audiences to relate to.
Viola Davis says great art has to be connected to truth and life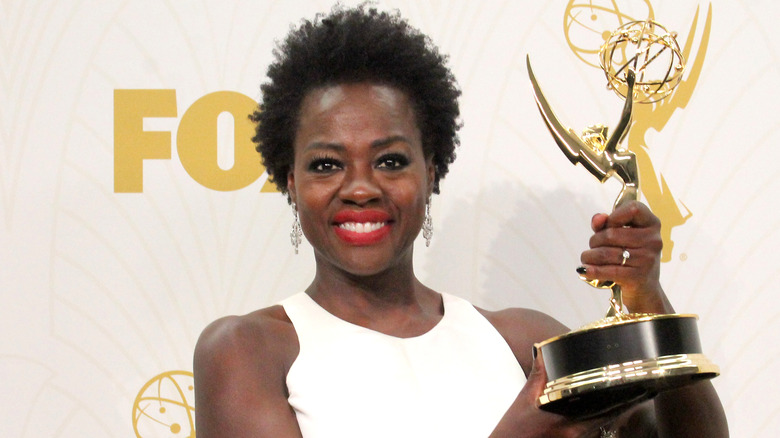 Kathy Hutchins/Shutterstock
While appearing on Sean Evans' "Hot Ones," a show where celebrities reveal tricks of the trade while eating increasingly spicier chicken wings, Viola Davis was asked to discuss the differences between a great TV showrunner and a great filmmaker. From where she stands, a great showrunner has to continually improve at their craft and guide their writers to excel. "A great showrunner is going to lead the writers ... the writing always has to, in my opinion, be consistent and just get better," the actor said. "That's very hard when you're doing a show of 22-26 episodes."
Davis later circled back to the question, revealing that there is no difference between an outstanding showrunner and director, saying that everything, including TV episodes, "have to be connected to the truth and life." According to Davis, a good showrunner, film director, and teacher have to be connected to "life." "And the more people recognize life on TV, the stage, and all the collaborators are involved in doing that, then you feel less alone as an audience member," Davis said. Considering some of her most iconic performances have come from biopics like "The Woman King" and characters who deal with everyday struggles such as in "Fences," it's difficult to dismiss the importance of authenticity in film and television. "And you do not forget the [viewing] experience, it's tattooed in you."