The Law & Order: SVU Character You Likely Forgot Viola Davis Played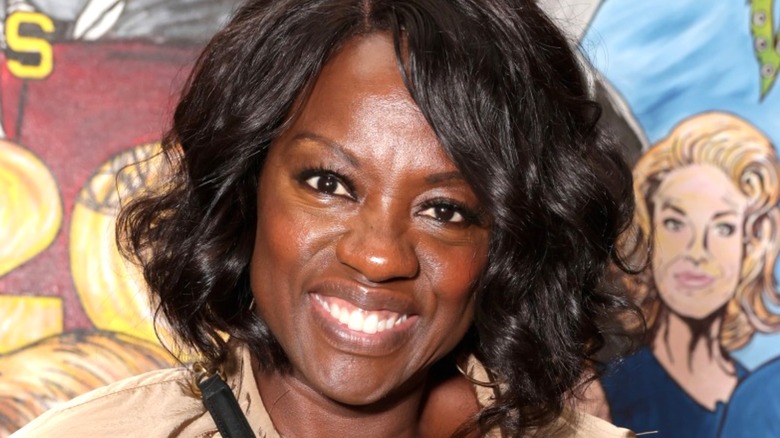 Tiffany Rose/Getty
Viola Davis is one of the most respected and accomplished actresses working today. She's been nominated for four Academy Awards, starting with 2008's "Doubt" and ultimately winning Best Supporting Actress for "Fences." That's only a small sampling of the awards she's been nominated for over the years without even getting into a vast litany of credits she's attained for the likes of "Prisoners," "Widows," and "The Suicide Squad." As such, it should come as no surprise that in 2020, The New York Times named her one of the best actors of the 21st century.
However, every actor has to start somewhere, and for Viola Davis, she has a lengthy filmography dating back to the 1990s. Like so many actors before her, her career began with small parts and one-off roles in TV series. You can go back and catch her in the likes of "NYPD Blue" and "Judging Amy" if you want to see Davis before the fame. She even had a recurring role in "Law & Order: SVU" that was more recent than you might think.
Viola Davis played Donna Emmett on Law & Order: SVU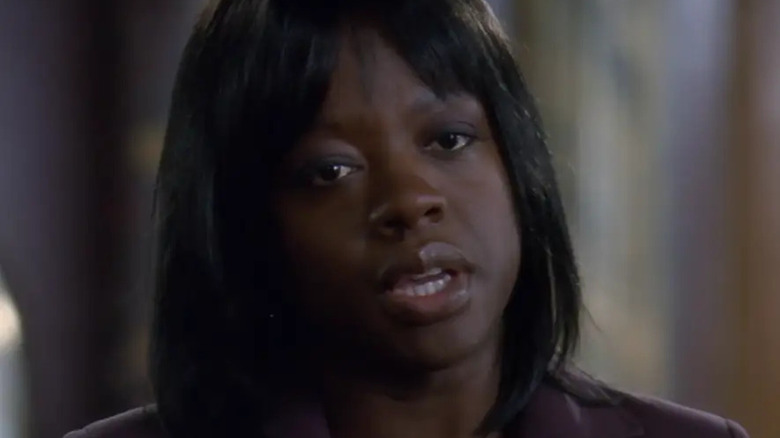 NBC
Starting in 2003, Viola Davis appeared on "Law & Order: SVU" in the Season 4 episode "Mercy." She played Donna Emmett, a defense attorney who's had to go toe-to-toe with the District Attorney's office on multiple occasions, continuing to appear throughout the series in various seasons. Davis actually popped up a total of seven times throughout "SVU," with the most recent being in 2008's "Retro." That was the same year she appeared in "Doubt," which would earn Davis her first Oscar nomination, so it was a pretty monumental year for her. 
In addition to those titles, 2008 also saw Davis star in the film "Nights in Rodanthe" and the miniseries "The Andromeda Strain." Her stint on "Law & Order: SVU" wouldn't be the last time she would ever appear as a defense attorney. Starting in 2014 all the way to 2020, Davis appeared in 90 episodes of the hit series "How to Get Away With Murder" as attorney Annalise Keating. It would seem playing a tough, righteous lawyer simply comes naturally to the actress. 
She even appeared in a PSA with other actors who have played lawyers on TV to ask real lawyers to protect people's right to vote ahead of the 2020 election.