Who Plays Jack Dayton On Chicago Med?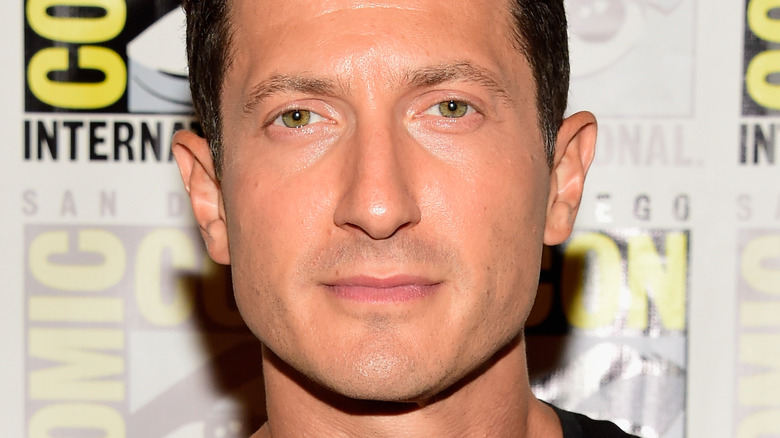 Frazer Harrison/Getty Images
While it may not be the highest-rated "One Chicago" program, there is no denying that "Chicago Med" is one of the most-watched shows NBC has to offer. The numbers do not lie, and it seems pretty clear that the medical drama shows little signs of flatlining any time soon, especially with its entertaining 8th season.
The series has so many great episodes already making up its catalog of over 100 entries, and Season 8 will most assuredly be adding more to the list. It's no secret that each chapter puts the many likable "Chicago Med" characters through some harrowing ordeals like what went down in "The Apple Doesn't Fall Far from the Teacher."
In Season 8, Episode 4, a subway wreck forces Crockett Marcel (Dominic Rains) to go underground to save the day, and to prevent the conductor from dying, he requires the help of the only person around, which happens to be Jack Dayton, the millionaire who designed the crashed mass transportation vehicle known as the Hyper Train, a concept that ended up not being his best work as it did derail. But the aid he gives to Crockett to save a life somewhat redeems the character's dangerous subway venture. Dayton had a significant impact during his appearance, and it's probably safe to assume that some people that enjoyed the entry may be curious to know just who he is when he isn't endangering lives on "Chicago Med."
Jack Dayton is played by Sasha Roiz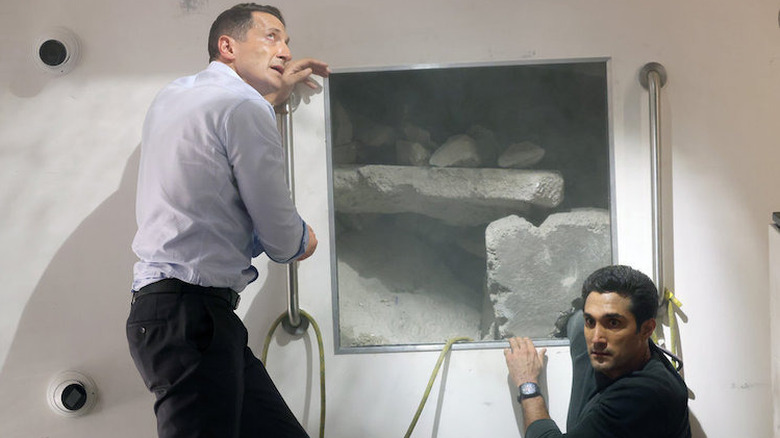 George Burns Jr./NBC
Actor Sasha Roiz plays the "Chicago Med" character Jack Dayton. It was announced on August 25, 2022 (via Deadline), that Roiz would be joining the cast for the 8th season of the NBC series in a recurring role with the character, then named Jack Egan, described as "a multimillionaire renaissance man." It appears fans have not seen the last of the flawed train designer, and before they get more Jack Dayton, they probably are wondering where else they might have seen Sasha Roiz.
The actor's biggest claim to fame is arguably his turn as Captain Renard in the NBC fantasy drama "Grimm." Other notable small-screen appearances on Roiz's resume include "9-1-1," "Suits, "Caprica," and "It's Always Sunny in Philadelphia." He has even done voice-over work on titles such as "Superman: Red Son" and "Turning Red." After looking at his accomplishments throughout his career, it makes perfect sense that he would bring his talents to "Chicago Med," and certain cast members are thrilled to have him on board. Dominic Rains took to Instagram to express his excitement that Roiz was in the mix for Season 8, saying, "So thrilled to have my dear friend @mrsasharoiz join us this season. His talent is only surpassed by his kind heart and generous spirit."
It looks like Sasha Roiz will be another excellent addition to the "One Chicago" universe, and it will be intriguing for viewers to witness what Jack Dayton gets up to during the rest of his time on "Chicago Med."