Why Casey Novak From Law & Order: SVU Looks So Familiar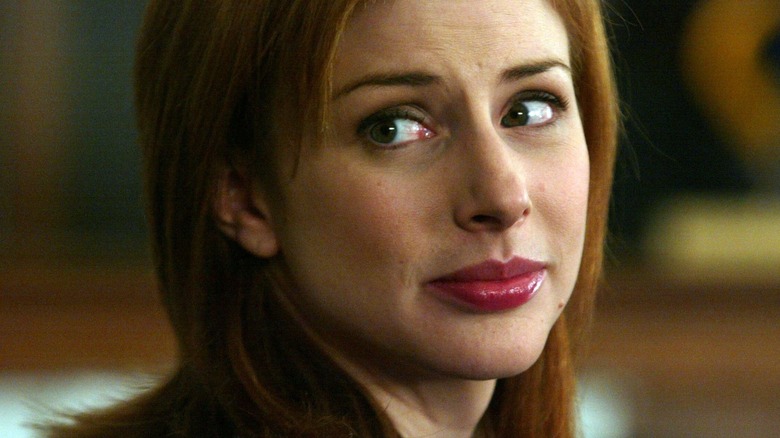 NBC/Hulu
For over 100 episodes of the record-breaking "Law & Order: Special Victims Unit," Diane Neal portrayed Casey Novak. From 2003 to her final episode in 2012, Novak worked side-by-side with Olivia Benson (Mariska Hargitay) and the rest of the detectives of SVU to prosecute criminals to the fullest extent of the law.
While "SVU" has seen its fair share of attorneys over its astonishing 24 seasons, long-term fans will likely remember Novak as one of the standouts. Fierce, determined, and unwilling to take any crap from anyone, she took on some of the most challenging cases. She was a powerful character who always sought justice for the victims — often overstepping boundaries to see her clients cared for. Effective but not perfect, she managed to pull off one of the most impressive feats an actor can. She portrayed a lawyer that's not only likable but one the audience is rooting for.
Novak was the main ADA from Season 5 through Season 9, and she made multiple guest appearances after her permanent run. With her great characterization and drive for justice, she won the hearts of fans. In fact, to this day, "Law & Order: SVU" fans still want this ADA to come back. "SVU" isn't the only place you've likely seen the talented woman who brought Casey to life, though.
Casey Novak wasn't the first time Diane Neal appeared on SVU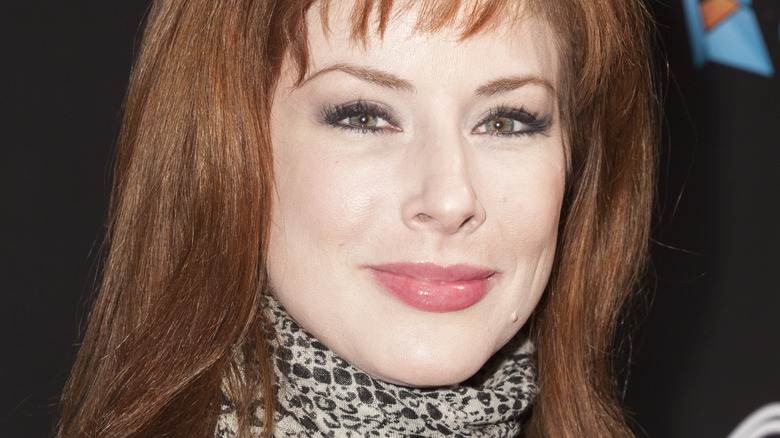 lev radin/Shutterstock
Diane Neal started her role as Casey Novak in Season 5 of "Law & Order: SVU," but she made her debut on the show in Season 3, Episode 10, as a completely different character. Titled "Ridicule," this episode explored the sensitive and controversial topic (especially at the time of its airing back in 2001) of a group of women taking advantage of a male stripper at a bachelorette party. 
Diane Neal portrayed Amelia Chase, one of the three women accused. At the end of the episode, it's revealed that in an attempt to keep her friend from confessing, Amelia murdered her and framed it to look like an accident.
"Law & Order" as a franchise has become somewhat known for reusing actors, so Neal's reappearance on the same show as a different character shouldn't come as a surprise. Actors are brought back to play other characters all the time, often within the same show but definitely within the overarching universe.
If you or anyone you know has been a victim of sexual assault, help is available. Visit the Rape, Abuse & Incest National Network website or contact RAINN's National Helpline at 1-800-656-HOPE (4673).
NCIS and NCIS: New Orleans featured the same character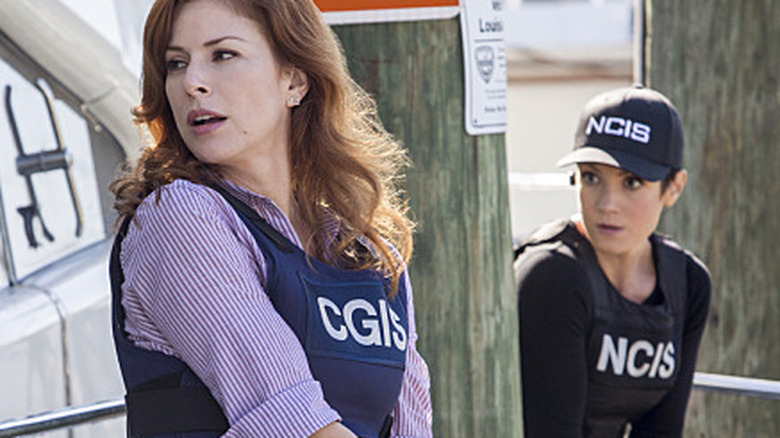 CBS
From 2010 to 2014, Diane Neal portrayed the semi-reoccurring character, CGIS Agent Abigail Borin, on "NCIS." In 2015, she also appeared on the sister show "NCIS: New Orleans" as the same character for several episodes. As a special agent in the Coast Guard Investigative Service (CGIS), Neal tackled a different sort of role in this crime drama than she was used to as Casey Novak. Moving away from the courtroom, Agent Borin has a much more active role in the field.
Originally from Ohio, Abigail went on to join the Marine Corps. She did a tour in Iraq but sadly lost her partner while on active duty. Due to the loss of her husband, Abigail left the military and eventually joined the CGIS. After some time, she ultimately landed herself the role of a special agent and had a team working under her.
While Neal's role as Abigail Borin may be vastly different from her more substantial role as Casey Novak, her time on "NCIS" helped solidify her impact on crime television dramas. 
A Warden's Ransom cast Diane Neal as the lead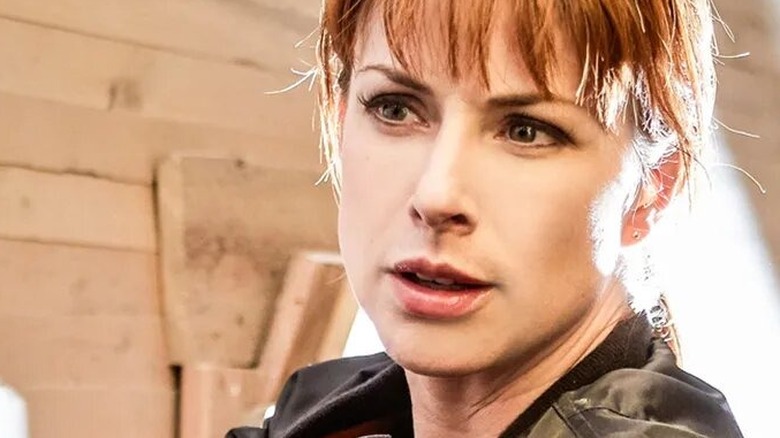 Lifetime
In 2014, Diane Neal starred in a film called "A Warden's Ransom," which continued her career in crime drama entertainment. Portraying Warden Samatha Brandtt, the film follows her story as she attempts to keep a high-security prison under control during a crisis. When one inmate manages to post a bounty for being broken out of the prison, the Warden has to face the genuine threats of an authentic prison break.
The inmate isn't just anyone, though. Serial killer Vic Miller (Devon Sawa) posts a reward of 50 million dollars to anyone with the courage and skill to rescue him from the maximum-security prison. With such a severe threat promising a handsome reward upon success, the entire prison is in absolute turmoil. Neal delivers an impressive performance as a female warden operating under tremendous stress.
Although the movie wasn't particularly well-known, it did offer Neal a chance to star in her own film.
She got to play a villain in The Following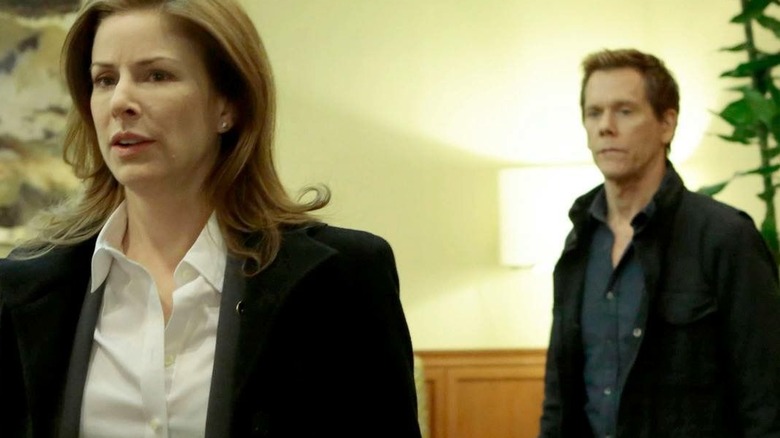 CW
Created by Kevin Williamson, "The Following" is a crime thriller that follows Ryan Hardy (Kevin Bacon), a former FBI agent who is called back into the line of duty when a dangerous serial killer he helped put away manages to escape his sentence on death row. The serial killer in question, Joe Carroll (James Purefoy), managed to cultivate a cult while in prison. The former English professor used his wit and charisma to charm his followers into doing anything he wanted, including murder. 
Carroll isn't the only killer on this show, and he actively manages to communicate with other killers like him to expand his reach and grow this cult-like following. That's where Diane Neal's Lisa Campbell comes in. While "The Following" is still in her wheelhouse of crime dramas and thrillers (she rarely moves outside of this genre), Lisa Campbell allowed her to step into an underhanded villain role. Originally introduced as an FBI agent, it's later revealed in the series finale that she was a mole the entire time.
Diane Neal made a guest appearance on Blue Bloods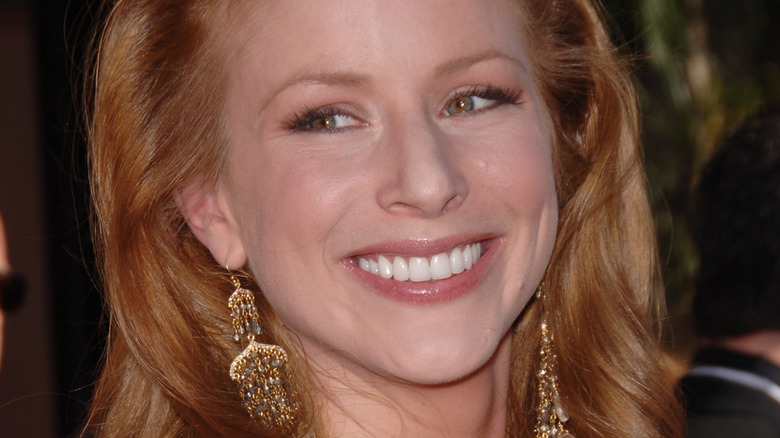 Featureflash Photo Agency/Shutterstock
In 2015, Diane Neal took a one-episode role for the hit show centering around a multi-generational line of police officers, "Blue Bloods." In an episode titled "Holds Out," Neal portrayed ADA Kelly Blake. While this role was small and never reoccurred, long-term fans of "Law & Order: SVU" were likely to recognize her, even if only in that "I know I've seen her somewhere before" sort of way.
"Blue Bloods" runs similarly to the "Law & Order" franchise. Fans of crime dramas have flocked to "Blue Bloods" and sung its praises for years. It's not surprising to see "Law & Order" regulars pop up here or in other crime dramas, but Neal probably felt right at home playing Kelly. With so much existing experience portraying a district attorney, taking up a guest appearance like Kelly Blake was like getting a glimpse at a long-lost friend.